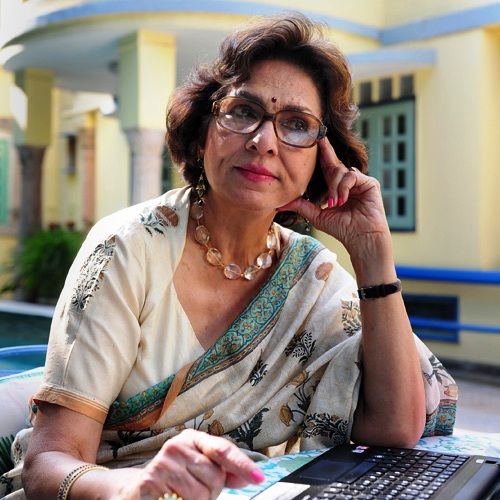 Bina Ramani is a socialite, author, designer, artist, and entrepreneur. She is also known for her service in global luxuries and hospitality.
Wiki/Biography
Bina Ramani was born in Karachi into a prosperous Sindhi-Sikh family. She was the youngest of 9 children in her family. When she was only 4 years old, her family migrated to India into a lavish villa, which her father exchanged with a wealthy Muslim businessman. Her father, Tirath Singh Lalvani was a pharmaceutical businessman. Her brothers went to London for higher education and settled there. Because of being the youngest child in her family, she grew up with much love and affection. Ramani received her primary education from Queen Mary High School, Bombay (now Mumbai) India. While in school, she became a passionate athlete to compete in the National Games at the age of only 13. She represented Maharashtra at that time.
Physical Appearance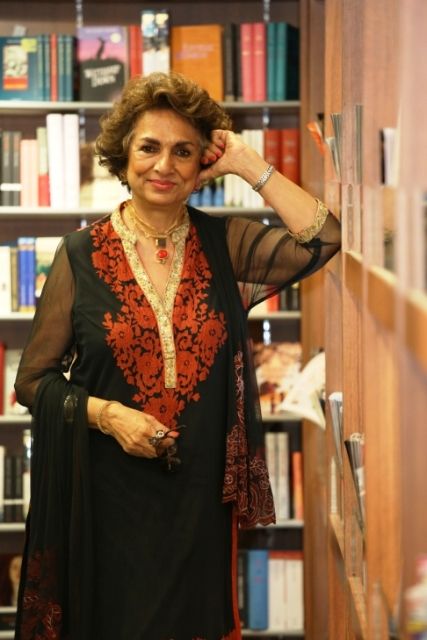 Family
She was born to Tirath Singh Lalvani (Businessman). She has 8 siblings; 5 brothers and 3 sisters. Bina got married to Andy Ramani, an Air India professional based in the USA. However, She got divorced from Andy after 13 years. She has two daughters with Andy Ramani.
One of them is Malini Ramani who is a very popular fashion designer.
After the divorce from Andy, she got married to a Canadian artist, Georges Mailhot.
Career
She received her higher education in Decorating Arts in London, England. Later, she joined the family business of Jewelry Design and gained experience in Sales & Marketing. While staying in London, she learned dressmaking. Before marriage, she also did modelling for some time. After returning from London, she opened many restaurants, clubs, stores of fashion and clothes. Her husband, Georges Mailhot had inspired her a lot for art appreciation. Bina has also taken some courses on art. She had also conducted two successful exhibitions; one in New York and another in Delhi.
Facts
She wanted to be an architect. But, due to family pressure, she pursued her career in arts.
At the age of 17, her family shifted to England.
Her father wanted an arranged marriage for her but, Ramani was in love with a famous Bollywood actor, Shammi Kapoor.
She was introduced to Shammi Kapoor by Raj Kapoor's wife, Krishna Kapoor.
She wanted to elope with Shammi Kapoor and a week before her marriage with Andy Ramani, she was about to run away with Shammi Kapoor.
Her first husband, Andy Ramani had an affair with an Australian girl.
After divorcing Bina Ramani, Andy took his children to Delhi and got them admitted in a school.
She also came back to India to be close to her children and opened a businesswear store in Delhi to make her livelihood and to pay her children's school fees. A famous American politician, Hillary Clinton and then chief of the Indian National Congress, Sonia Gandhi had visited her store.
She is a social worker. She helps rape survivors.
Bina has written an autobiography, 'Bird in a Banyan Tree.'