Param Bir Singh is a 1988-batch IPS officer who into the limelight in the early 90s for his role in cracking down on the underworld in Mumbai. He made headlines in March 2021 when he denounced Maharashtra's Home Minister Anil Deshmukh for being involved in corruption and malpractices.
Wiki/Biography
Param Bir Singh was born on Wednesday, 20 June 1962 (age 61 years; as of 2023) in Paota Village, located in Faridabad, Haryana. His full name is Param Bir Singh Bhadana. [1]The Times of India Param completed a Master of Arts (Sociology) in 1983 from Panjab University, Chandigarh. [2]The Times of India Thereafter, he prepared for UPSC CSE and went on to become an IPS officer.
Physical Appearance
Height (approx.): 6 feet
Eye Colour: Black
Hair Colour: Black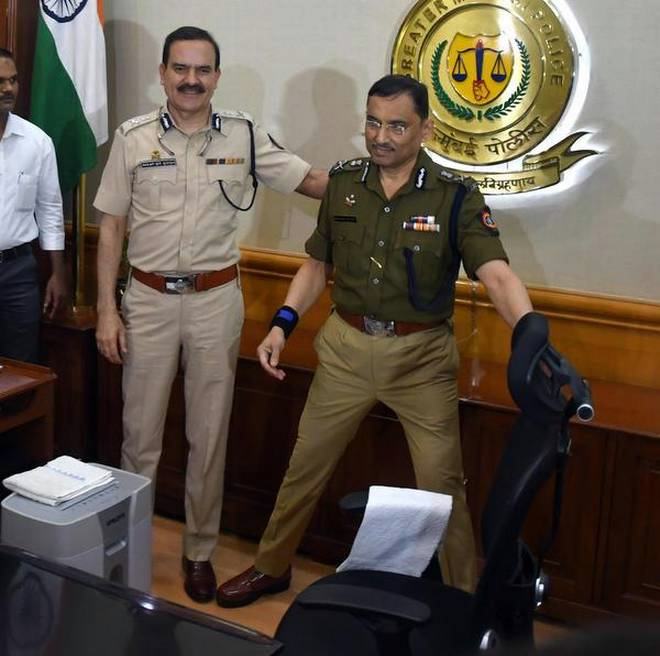 Family & Caste
Param Bir Singh belongs to a Hindu family of the Gurjar community. [3]NavBharat Times
Parents & Siblings
Param's father, Hoshiar Singh, worked as a Tahsildar in Himachal Pradesh. His elder brother, Manbir Singh Bhadana, a lawyer by profession, has served as the chairman of HPSC till July 2019.
Wife & Children
His wife Savita Singh, a law graduate from Mumbai University, is a partner in a Mumbai-based law firm named Khaitan & Company. She was a former Independent Director of LIC Housing Finance Ltd until she stepped down from the position in November 2020.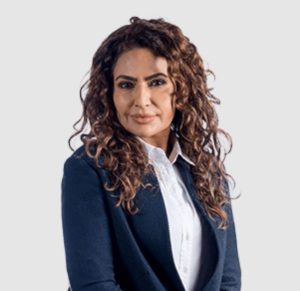 Param and Savita are parents of two children. Their son, Rohan Singh, runs a business in India, while their daughter, Raina, is working in London.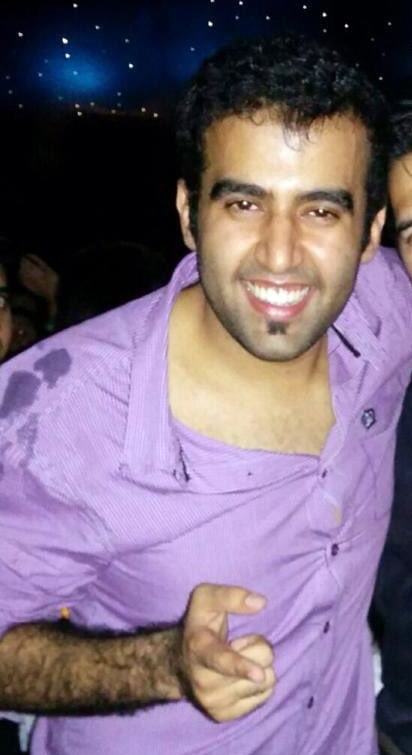 Signature
Career Highlights
Param Bir Singh joined the Indian Police Service in 1988 and was allotted the Maharashtra Cadre. He started his probation as a sub-divisional police officer (SDPO) and was posted as Additional Superintendent of Police (ASP) of Chandrapur.
In the early nineties, he served as the DCP in Mumbai's Thane and in Mumbai's Crime Branch. In his capacity as the DCP, he played a major role in curbing the underworld activities in Mumbai. He was head of an encounter specialist police team during that period.
He was the ACP of Mumbai's Anti-Terrorism Squad (ATS) in 2008 when Sadhvi Pragya (now BJP MP) and Lieutenant Colonel Prasad Purohit were arrested by Mumbai ATS for their alleged role in the Malegaon Blast case.
During his term as ATS chief, he arrested Jammu and Kashmir cadre IPS officer Saji Mohan for smuggling drugs in 2009. In 2019, a special court sentenced Saji Mohan to 15 years of imprisonment under the Narcotic Drugs and Psychotropic Substances Act.
He served as the IG of Konkan range and additional director general of police, law and order.
He was appointed as Director General (DG) of the Anti-Corruption Bureau (ACB) in February 2020. During his service as DG of the ACB, the ACB gave a clean chit to NCP leader Ajit Pawar in the Vidarbha irrigation scam case.
In 2020, under his supervision as the Police Commissioner of Mumbai, the Mumbai Police probed into Sushant Singh Rajput's suicide case.
In November 2020, in his term as the Mumbai Police commissioner, the Mumbai Police arrested Republic TV owner Arnab Goswami in an abetment to suicide case.
He was removed as Police Commissioner of Mumbai and appointed Commandant General of Home Guards (Maharashtra) by the state Home Department, citing administrative exigencies as the reason. In the aftermath of his transfer, Singh approached the Supreme Court of India against his removal and said that his transfer was done in an "arbitrary and illegal" manner "without the completion of the minimum fixed tenure of two years".
His retirement is scheduled for June 2022.
Controversies
In November 2009, a 1974-batch IPS officer Hasan Gafoor accused four senior police officers, Anti-Terrorism Squad Additional Commissioner of Police Param Bir Singh, Joint Commissioner in-charge of law and order K.L. Prasad, Crime Branch Additional Commissioner Deven Bharati, and southern region Additional Commissioner K. Venkatesham, of negligence in responding to an extreme situation and refusing to get on the ground and crack down on terrorists during 26/11 Mumbai attacks. Gafoor gave the statement during an interview with the Week Magazine. Singh defended himself by debunking Gafoor's allegations through certain shreds of evidence which included his pictures telecast on news channels that showed him performing his duty at Taj Hotel and Oberoi Hotel during the attack. In 2010, Singh's father, Hoshiar Singh, filed a defamation case against Gafoor claiming that Gafoor's remarks against his son were derogatory and baseless. The Bombay High court stayed trial against Gafoor in March 2011. Gafoor passed away of a heart attack at the age of 62 in 2012. [4]

OpIndia
In December 2014, Sadhvi Pragya, who was arrested by the ATS in the 2008 Malegaon bombings, claimed in a video recording that she was subjected to mental and physical torture during her initial days in police custody. She named Param Bir Singh, among other policemen, who used third-degree methods to make her confess of her involvement in the blasts. [5]

The Times of India
In November 2019, the Anti-Corruption Bureau of Mumbai submitted an affidavit in The Bombay High Court giving clean chit to Ajit Pawar in the Maharashtra irrigation scam. Consequently, Singh, who was then the head of the Anti-Corruption Bureau, was accused by the opposition BJP of protecting Ajit Pawar in the probe. Later, a senior official of the Anti-Corruption Bureau gave a statement claiming that Pawar was already cleared of the accusations against him in the primary probe conducted by the water resources department in 2018, during the BJP rule in Maharashtra. [6]

The Times of India The official of ACB said,


It was in July 2018, when the BJP was in power in the state, that the water resources department wrote to the ACB saying all proposals were cleared at the level of the water resources department secretary and as per rules of business, the cabinet member is not responsible for decisions taken by the department"
On 12 May 2023, the government of Maharashtra dropped all charges against Param Bir Singh and lifted the suspension orders that had been issued against him in December 2021. He had been suspended by the Maha Vikas Aghadi government in Maharashtra for what was described as "indiscipline and other irregularities," and a departmental inquiry had been initiated against him. The suspension came after an SUV containing explosives was found near the home of industrialist Mukesh Ambani in south Mumbai, and police officer Sachin Waze was arrested. As a result of the incident, Param Bir Singh was removed from his position as Mumbai police chief and transferred to the Home Guard in 2021. After his dismissal, Param Bir Singh accused Anil Deshmukh, the then Home Minister of Maharashtra, of instructing Sachin Waze to collect Rs 100 crore from hotels and bars in Mumbai every month. In July 2021, Param Bir Singh was accused of extortion by a builder named Ketan Tanna, who claimed that he had been forced to pay money. Another builder and hotel owner named Bimal Agrawal also accused him of extortion, stating that he had been forced to pay Rs 9 lakh and buy two smartphones worth approximately Rs 2.92 lakh in order to avoid a raid on his businesses. [7]

India Today
Letter Against Anil Deshmukh
In March 2020, after Param Bir Singh was removed from the post of Police Commissioner of Mumbai, he wrote a sensational letter to the CM of Maharashtra Uddhav Thackeray in which he accused Maharashtra's Home Minister, Anil Deshmukh of extortion and corruption. He wrote that Anil Deshmukh had assigned Assistant Police Inspector Sachin Vaze, a controversial cop who was reinstated in duty after 16 years in 2020 after being suspended from duty in a fake encounter case, to collect Rs. 100 crore each month from pubs, bars, restaurants, and other business establishments in Mumbai. In response to Param Bir's letter, Anil Deshmukh rubbished the allegations levelled against him saying that he was admitted to hospital due to COVID-19 health complications during the period when Param Bir Singh has claimed that he met Sachin Vaze. Deshmukh said that the letter was a part of a conspiracy to malign him and the Maharashtra Government.
Facts/Trivia
 Param Bir Singh was a topper in MA (sociology) exams at Punjab University.
He used to play cricket for his college cricket team and thereafter captained the Maharashtra IPS cricket team after joining civil service.
Param Bir Singh's son, Rohan, is married to Rupali S. Meghe, daughter of Sagar Meghe, a member of the Bharatiya Janata Party (BJP) and granddaughter of a prominent BJP politician, Dattatraya R. Meghe. Datta Meghe, a 3-time Lok Sabha and one time Rajya Sabha MP, joined the BJP in 2014 after leading a flourishing political career as a member of the Indian National Congress (INC) for around four decades.
On 24 December 2012, Bollywood actor Salman Khan skipped his court hearing on the pretext of being out of town. However, on the same day, the media cameras captured him leaving a lavish party held in Bandra. Interestingly, Param Bir, who was then posted as the Special Inspector General of Police, was also caught on the camera while coming out of the party before Salman Khan. [8]

Mid Day