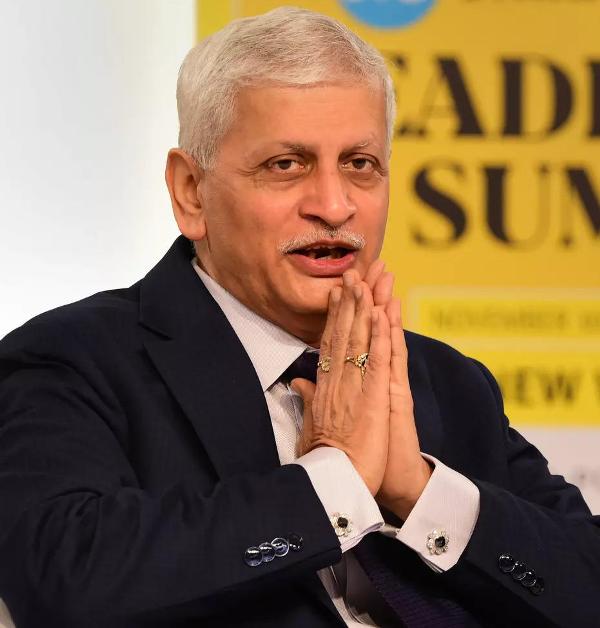 U. U. Lalit is an Indian lawyer who became the Chief Justice of India on 27 August 2022. He served as a Judge of the Supreme Court of India from 13 August 2014 to 26 August 2022.
Wiki

/Biography

Uday Umesh Lalit [1]NALSA was born on Saturday, 9 November 1957 (age 65 years; as of 2022) in Maharashtra, India. He did his schooling at Haribhai Devkaran High School and Junior College, Solapur. Lalit inclined toward pursuing a career in law by watching his lawyer father, U. R. Lalit, and grandfather, Ranganath Lalit. He pursued his graduation at Government Law College, Mumbai. [2]The Hindu
Physical Appearance
Height (approx.): 5′ 9″
Hair Colour: Salt & Pepper
Eye Colour: Black
Family
Parents & Siblings
Lalit's father, U. R. Lalit, is also a lawyer, who has served as a senior counsel at the Supreme Court of India and an additional judge of the Delhi High Court and Bombay High Court. U. R. Lalit was an additional judge in the Delhi High Court when Prime Minister Indira Gandhi had a state of emergency declared across the country. U. R. Lalit was among those few bold high court judges who defied the political pressure and granted bail to under-trial prisoners with whom the jails were packed at that time.
Wife & Children
UU Lalit's wife's name is Amita Uday Lalit. Highly inspired by the Montessori teaching methodology, Amita founded the Stimulus School in Noida in 2011. Together, they have two sons, Shreeyash Lalit, a lawyer, and Harshad Lalit.
Others
His grandfather, Ranganath Lalit, was a lawyer who chaired two separate civic receptions when Mahatma Gandhi and Jawaharlal Nehru visited Solapur in Maharashtra, the native town of the Lalit family.
Religion
UU Lalit follows Hinduism. [3]The Financial Express
Career
As a Lawyer
U. U. Lalit enrolled as an advocate in June 1983 and started his legal practice under M. A. Rane. Till December 1985, he practised in the High Court of Bombay and shifted his practice to Delhi in January 1986. Thereafter, he worked in the chambers of P. H. Parekh and Company. From 1986 to 1992, Lalit worked with former Attorney General for India Soli Sorabjee. As Senior Advocate, he served as an Amicus Curiae for the SC in April 2014; Amicus Curiae is a person who is permitted to assist a court despite being a third party to the legal case. Later, he was appointed as Special Public Prosecutor for CBI to conduct trials in the 2G scam under the orders of the Supreme Court. In the alleged scam, various Indian politicians and private officials of the United Progressive Alliance (UPA) coalition government in India were accused of allotting 122 2G licenses on conditions that benefitted specific telecom operators. Former telecom minister A. Raja was accused of issuing 2G licences to telecom operators at throwaway prices causing a loss of Rs 1.76 lakh crore to the exchequer. He has represented several high-profile clients in the Supreme Court such as former Indian Army Chief VK Singh, former Punjab Chief Minister Amarinder Singh, actor Salman Khan, cricketer-turned-politician Navjot Singh Sidhu, and businessman Hasan Ali Khan. However, he came under public scrutiny for defending Amit Shah against charges in the case of extrajudicial murders of gangsters Sohrabuddin Shaikh and Tulsiram Prajapati in 2005-'06, when Shah was serving as the home minister of Gujarat.
As a Supreme Court Judge
On 13 August 2014, he was elevated to the position of Judge of the Supreme Court of India directly from the Bar.
Notable Judgements
Triple Talaq Case
Justice UU Lalit was on the Constitution Bench that heard the controversial case in which he held that Triple Talaq violated the fundamental right guaranteed in Article 14.
Kashinath Mahajan v State of Maharashtra
In the SC/ST case, a Bench of Justice Adarsh Goel and Justice U U Lalit introduced three procedural safeguards to prevent the 'misuse' of the SC/ST (Prevention of Atrocities) Act in which they set out that a preliminary enquiry must be conducted before the registration of FIR and the investigation officer must obtain further approval before carrying out an arrest. They also introduced the Provision for the grant of anticipatory bail under the Act.
Ranjana Kumari v State of Uttarakhand
In the case, a bench of Justice UU Lalit, Justice Ranjan Gogoi, and Justice Joseph ruled that a migrant cannot be recognised as a Scheduled Caste person in the migrant state, merely because that state recognises the specific caste as a Scheduled Caste.
Pradyuman Bisht v Union of India
In the case, Justice UU Lalit J and Justice Adarsh Goel directed that CCTV cameras (without audio recordings) be installed inside courts, and in important locations in the court complex, in at least two districts in every state. However, they ordered that these recordings will not be subject to the Right to Information Act.
Amardeep Singh v Harveen Kaur
Justice UU Lalit was on the two-judge bench of the Supreme Court that held that the prescribed 6-month waiting period under Section 13B (2) of the Hindu Marriage Act, for divorce by mutual consent is not mandatory.
 'Skin to Skin contact' ruling for Sexual Assault under the POCSO Act
In 2021, a bench led by Justice Lalit reversed the Bombay High Court's ruling that groping without 'skin to skin' contact is not a sexual assault as defined under the Protection of Children from Sexual Offences (Pocso) Act. The SC held,
Touching through clothes/sheet with sexual intent is covered in the definition of POCSO. Courts should not be overzealous in searching for ambiguity in words that are plain. Narrow pedantic interpretation that would defeat the purpose of the provisions cannot be allowed"
Travancore Royal family's right to administer the Sree Padmanabha Swami Temple
Setting aside the previous verdict of the Kerala High Court which had directed the state government to create a trust to take control of the Sree Padmanabha Swami Temple, an SC bench headed by Justice Lalit ruled that the royal family of Travancore had the management right over the temple. The bench cited that the rule of heritability must get attached to a right of Shebait (servitor) of the temple.
Facts/Trivia
Although many media houses claimed that Lalit represented Amit Shah in two high-profile criminal cases involving the fake encounter killing of Sohrabuddin Sheikh and Tulsiram Prajapati in Gujarat, [5]

India Today he had never had Amit Shah as his client in the Sohrabuddin fake encounter case. [6]

The Times of India Instead, it was Ram Jethmalani who had argued for Shah in the SC. In 2014, Lalit's name was recommended for the position of a Judge in the SC in the aftermath of a controversy involving senior advocate Gopal Subramanium, who had opted out of being considered for the post after accusing the BJP of hampering his elevation. Subramanium claimed that the Modi government had ordered CBI to "scrounge" for "dirt" against him as he had assisted the SC in the Sohrabuddin fake encounter case. [7]

The Times of India Lalit was then nominated in place of Subramanium and his nomination was approved by the Central government in August 2014.
He has served as a Member of the Supreme Court of India Legal Services Committee for two terms. In May 2021, Lalit J got appointed as the Executive Chairman of the National Legal Services Authority (NALSA).
On 4 August 2022, the Chief Justice of India Justice N.V. Ramana wrote to the Central Government recommending the name of Justice UU Lalit to take over as the next Chief Justice of India (CJI). At that time, Lalit was due to retire on 8 November 2022 after assuming the office of Chief Justice of India for a period of seventy-four days as the 49th CJI.
On a visit to Mumbai in 2022, he visited a school run by Prerana, an NGO working with women and children in the red light areas and engage with some of the women forced by circumstances into the trade.
In June 2022, UU Lalit and his wife, Amita Uday Lalit, hosted their wedding ceremony in tribal tradition in Araku, Andhra Pradesh.