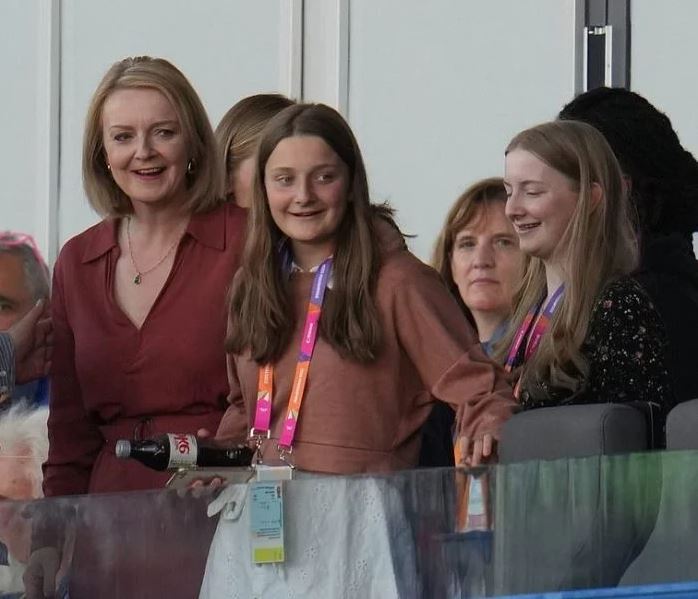 Liberty is the younger daughter of Liz Truss, who became the 56th Prime Minister of the United Kingdom in 2022.
Wiki/Biography
Liberty was born in 2009 (age 13 years; as of 2022) in London, England.
Family
Liberty belongs to a Christian family in England.
Parents & Siblings
Her father, Hugh O'Leary, is a British chartered accountant, and her mother, Liz Truss, is the 56th Prime Minister of the UK. She has an elder sister named Frances.
Daughter of the 56th Prime Minister of the UK
On 10 July 2022, Liz Truss declared that she would take part in the Conservative Party leadership elections and replace Boris Johnson to become the next prime Minister of England. After Boris Johnson had to resign from the position of Prime Minister of the UK, Liz Truss became the frontrunner along with former finance minister Rishi Sunak to become the Prime Minister of England. She was appointed as the 56th Prime Minister and the 3rd woman Prime Minister of the UK on 5 September 2022, and she assumed office on 6 September 2022.
Facts/Trivia
During her prime ministerial campaign, Liz Truss revealed that Liberty gave her general political advice.
According to Liz, Liberty often gives fashion tips to her.
Liberty and her sister, Frances, are the first teenagers of Generation Z that will live in Downing Street in London since the children of Labour leader Tony Blair in 1997. [1]

i News [2]

South China Morning Post
Liberty and her sister were fascinated by the idea of living in Britain's one of the most famous houses. Before Liz Truss was elected as the Prime Minister, in an interview, she said,


My younger daughter keeps asking would she be able to have sleepovers if I get into No 10." [4]Evening Standard