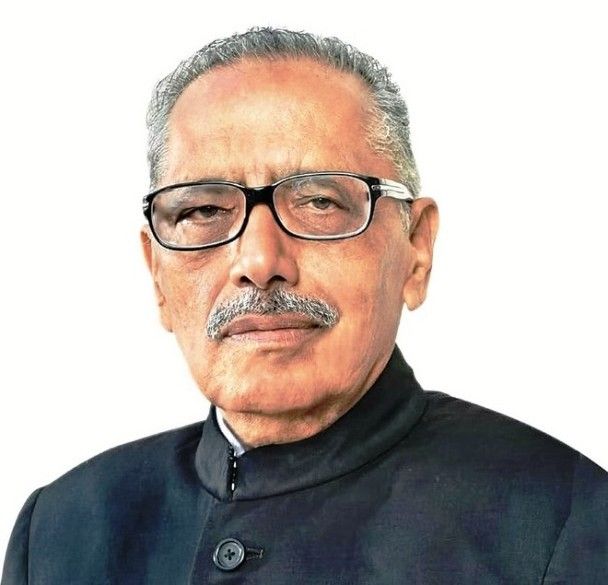 Jagdish Chandra is an Indian journalist and former bureaucrat; he is the owner of the Bharat24 news channel and CEO & Editor of First India News.  He is known for revolutionising the regional news industry through his innovative 'Patti' (breaking news) system, which was later adopted by all news channels. Chandra has a proven ability to turn around loss-making firms, whether in government or news channels, into profitable ones.
Wiki/Biography
Jagdish Chandra was born on Thursday, 7 September 1950 in Raisinghnagar, Bikaner, Rajasthan. His zodiac sign is Virgo. In the 1960s, Chandra moved to Jaipur with his family where he completed his school education. In 1973, he completed his Master of Commerce from the University of Rajasthan and was awarded a Gold Medal for his outstanding performance. The following year, in 1974, he appeared for the Rajasthan Administrative Services exam and secured the top position.
Physical Appearance
Height (approx.): 5′ 8″
Hair Colour: Salt and Pepper
Eye Colour: Black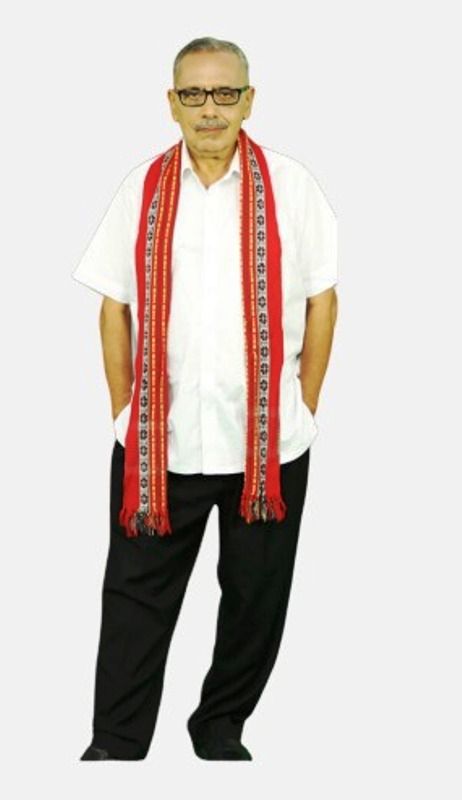 Family
Jagdish Chandra belongs to a Punjabi refugee family who relocated to Raisinghnagar, a village 20 km away from the Pakistan border in Bikaner, Rajasthan.
Parents & Siblings
There is not much information about Jagdish Chandra's parents. Jagdish Chandra has two siblings, a brother, Pawan Arora, and a sister, Usha Arora, they both are civil servants in the Rajasthan cadre.
Wife
Jagdish Chandra is unmarried.
Religion
Jagdish Chandra follows Hinduism.
Career
Civil Service
Jagdish Chandra appeared in the Rajasthan Public Service Examination 1974 and topped the exam. On 24 June 1975, he joined as the Sub Magistrate of Jaipur and the next day, on 25 June 1975, an emergency in the country was proclaimed. After the emergency, when Janata Party came into power in Rajasthan, Chandra was transferred to Sikar, Rajasthan.
He held various key positions including Transport Commissioner, CMD in Dairy Development, and Urban Development Officer in the state government and was promoted to the IAS by the Union Public Service Commission (UPSC) on the basis of merit. Jagdish Chandra was assigned to the 1990 batch of the Indian Administrative Service (IAS) and served in the IAS until 31 August 2008. At the age of 58, he took voluntary retirement, two years before the official retirement age of 60 years.
Media
After resigning from civil services, Jagdish Chandra followed his passion for journalism. He was appointed Head of the ETV News Network which was going through a financial crisis in those days but Chandra's innovative approach made the channel profitable in a few years.
His innovative 'Patti' (Breaking News) system, which allowed even the smallest pieces of information to be fed into the control rooms of news channels, became a sensation in the media industry. By encouraging people to call in and share news from their local areas, this system revolutionized the way news was collected. Once the information was verified, it would be broadcast in the form of a ticker, transforming traditional news-gathering methods. Discussing his interest in journalism, in an interview, he said,
Media has been my passion since the beginning. Even as a bureaucrat, I was often in the company of journalists. News brings more relevance and recognition, and so it makes you way more powerful than the IAS"
In 2017, after an 8-year tenure at ETV, Chandra resigned and joined ZEE TV as the CEO of its regional news channels and the daily newspaper DNA. He was the driving force behind the launch of ZEE Hindustan, a national news channel that quickly gained popularity after its launch.
He worked there for a year and then joined First India News, a Rajasthan-based news channel. He became the CMD-First India News and CEO & Editor-in-Chief of First India, an English daily with three editions, Jaipur, Mumbai, and Delhi.
मीडिया जगत के दिग्गज और जाने-पहचाने नाम जगदीश चंद्र बने फर्स्ट इंडिया न्यूज़ के CMD, #JagdishChandra ने कहा-अब @1stIndiaNews बनेगा प्रदेश के साथ-साथ देश की आवाज pic.twitter.com/qL3idiDP5D

— First India News (@1stIndiaNews) April 13, 2018
He already gained a name in the arena of regional news. To try his hand in national news he launched a national news channel Bharat24 on 15 August 2022.
Discussing the motive behind launching Bharat24, in an interview, he said,
When I looked at my life's journey, I realised there was an unfulfilled wish–the wish to run a national network. Yes, I did that when we launched Zee Hindustan, but it was just for 14 months and there was a raging desire to again be part of a national network, and that's how the idea of Bharat 24 started. At 72, it is purely a passion project for me."
In June 2023, Rubika Liyaquat joined Bharat24 as its vice president. Jagdish Chandra hosts a show, The JC show on First India News where he interviews prominent personalities.
Controversies
Involvement in Land Scam with Lalit Modi
In 2010, Lalit Modi's name surfaced in various scams including Indian Premier League (IPL) and land scam in Rajasthan during the Vasundhara Raje-led government. Reportedly, Jagdish Chandra, then chairman of Jaipur Development Authority, with others helped Lalit Modi. Ashok Gehlot-led government formed the Mathur Commission to investigate the allegations of corruption against former CM Vasundhara Raje and Lalit Modi. [1]The Economic Times
Blackmailed Former Chhattishgarh CM Raman Singh
In 2011, Raman Singh, then CM of Chhattisgarh, slammed a defamation case worth Rs 1o million on ETV News Network and Patrika on the pretext of blackmailing the government to pay more for the advertisement. It is alleged that Jagdish Chandra wrote a series of letters to the Chief Minister's Office (CMO) demanding a 100 per cent increase in the government's advertisement budget for electronic media, removal of a senior government official and threatened not to carry government advertisements till the demands were met. Chhattisgarh's government didn't pay heed to this threat and denied paying more. As a consequence of this, the ETV MP news channel circulated the news related to the involvement of Raman Singh in a coal scam. [2]The Indian Express
Awards
Facts/Trivia
Chandra's other name is Dr Jagdish Chandra Arora.
On 30 May 2022, he was conferred with an honorary degree of D.Litt by the Janardan Rai Nagar Rajasthan Vidyapeeth University Udaipur, Rajasthan.
Jagdish Chandra is popularly known as 'Qaatil.'
In 2014, before becoming the Prime Minister, Narendra Modi chose to give his interview to Jagdish Chandra of ETV, ignoring other big names in the media industry, including BBC and Aaj Tak. The same path was followed by Amit Shah.
During his college days, Jagdish Chandra was an active participant in debate competitions. His exceptional oratory skills made him a versatile individual. Reportedly, he maintains close relationships with all ruling political parties.
He follows a disciplined exercise routine of 2.30 hours according to which he runs 11 km a day, 5 km in the morning on the treadmill, and 6 km in the evening.
His famous sentence which keeps him going as a journalist is, 'Khabar hi Jeewan Hai' (News is life).
In an interaction with journalists in Jaipur's press club, Ashok Gehlot  mentioned Chandra and his flattery skills, he said


If I go to London, a bouquet of flowers from him will sometimes reach me, If I land in Mumbai, I'll get a bouquet that'll say 'Jagdish Chandra'. You should learn something from him. He's a master of flattery."
During his 8 years stint at ETV News Network, he took a salary of Rs 1 per year only. Ramoji Rao owned ETV News was making a loss at that time when Chandra joined the channel; he considered it a sin to take a salary from a loss-making firm. [4]

Newslaundry