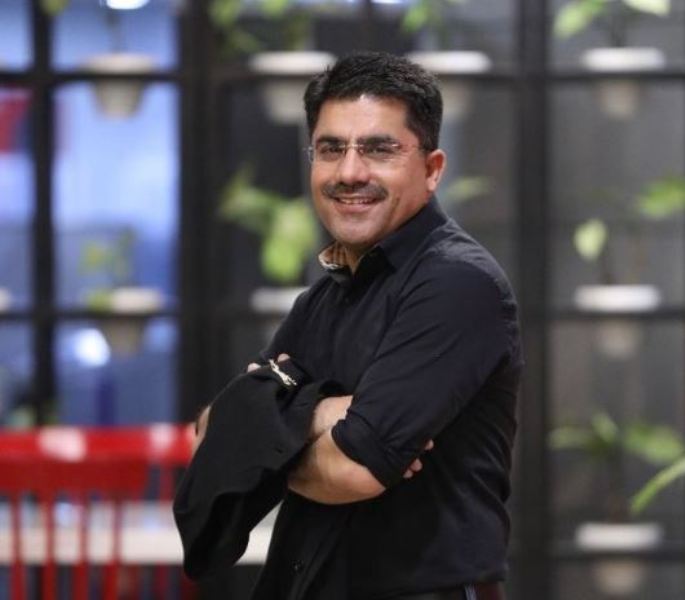 Rohit Sardana was a prominent Indian journalist and TV personality who died of a heart attack on 30 April 2021, after a week of getting contracted with the COVID-19. Known for his brisk and straight-forward style, Sardana hosted many popular TV shows including 'Taal Thok Ke' on Zee News, and 'Dangal' on Aaj Tak.
Wiki/Biography
Rohit Sardana was born on Saturday, 22 September 1979 (age 41 years; at the time of death) in Kurukshetra, Haryana. He did his schooling at Gita Niketan Awasiya Vidyalaya in Kurukshetra. After completing his schooling, he attended Guru Jambeshwar University of Science and Technology in Hisar, Haryana where he pursued a master's degree in Mass Communication. [1]CMT Zeitgeist Facebook Page.
Physical Appearance
Height (approx.): 5′ 10″
Hair Colour: Black
Eye Colour: Black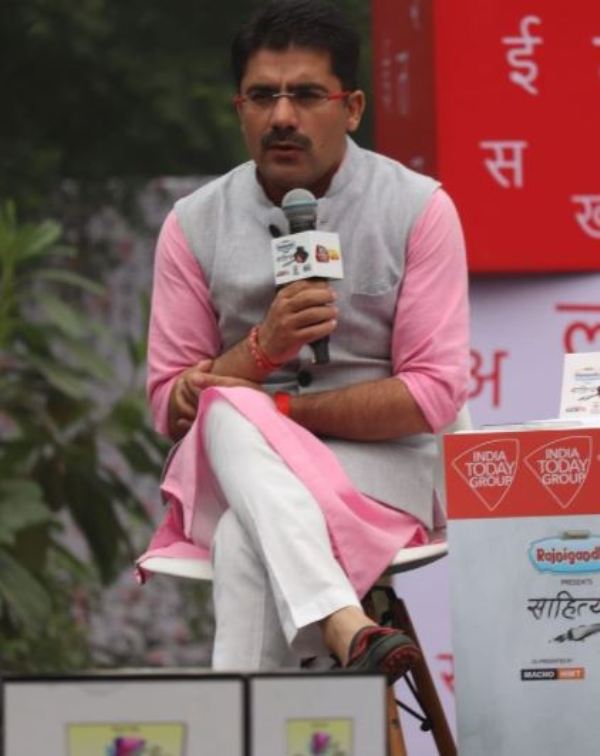 Family
Parents & Siblings
Rohit Sardana is survived by his mother and a brother who is a Computer Science engineer.
Wife & Children
Rohit Sardana was married to Pramila Dixit, an Indian journalist.
He is survived by two daughters.
Career
When Rohit was pursuing his master's degree in Mass Communication at Guru Jambeshwar University of Science and Technology in Hisar, he moved to Delhi to work as an intern at ETV Network, where he was offered a job when he was in his final semester. Earlier, he worked as an announcer at All India Radio. Later, he worked as a Video Toaster Editor under a Japanese team for five months. Soon, Sardana started anchoring the bulletin at 10 PM for ETV Network. After working with ETV Network for almost a year, Sardana left the Network in 2003. Reportedly, when he left ETV, he was paid Rs. 72,000/month. Between 2003 and 2004, he worked with the Sahara Samay as an assistant producer. In 2004, Rohit Sardana joined Zee News, where he went on to work in various capacities including executive editor, anchor, news presenter, and host. While working with Zee News, he became very popular for hosting 'Taal Thok Ke,' a programme based on contemporary issues in India. He also hosted many cricket-based shows on Zee News, and he covered many popular events based on cricket including the ICC World Cup. In 2017, he left Zee News to join Aaj Tak, where he hosted a number of prime-time shows including Dangal, a debate show.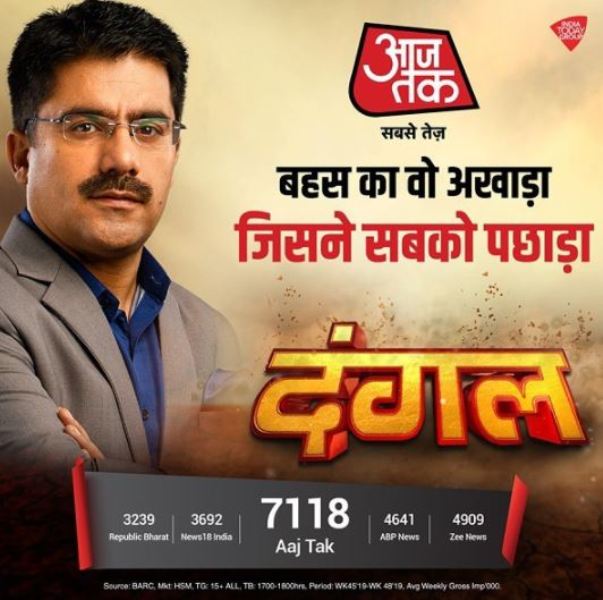 Awards
ENBA Award for Best Anchor
Ganesh Shankar Vidyarthi Award for Hindi journalism
Kalam Innovation in Governance Award (KIGA) in 2019
Controversy
In November 2017, many Muslim protesters led by Anjuman-e-Imamia, a Shia Muslim group, surrounded the building of India Today and Aaj Tak in Bangalore in retaliation to a derogatory tweet by Rohit Sardana. On 16 November 2017, Sardana posted a tweet in which he asked why the title of 'Sexy' was only put after a Hindu goddess and not any other religious figures while referring to women in Islam and Christianity including Prophet Muhammad's wife Ayesha, daughter Fatima and Mary, Jesus Christ's mother. After Sardana's tweet, a series of protests broke across the country, demanding serious action against the journalist. [2]The Quint
Death
On 30 April 2021, at the age of 41, Rohit Sardana died of cardiac arrest while undergoing treatment at a private hospital in Noida. Earlier, he had tested positive for the COVID-19. On 29 April 2021, after his situation deteriorated, he was rushed to Metro Multispecialty Hospital in Noida, where he died the next morning while undergoing treatment. On 24 April 2021, Sardana had tweeted that he had tested positive for the COVID-19.
एक हफ़्ते पहले बुख़ार और बाक़ी लक्षण आने के बाद टेस्ट कराया था. RTPCR नेगेटिव आया लेकिन CTScan से कोविड की पुष्टि हो गई थी. अभी हालत पहले से बेहतर है. आप सभी अपना और अपने परिवारजनों का ख़याल रखें. pic.twitter.com/mq4fC9HQ9L

— रोहित सरदाना (@sardanarohit) April 24, 2021
Before making the news of Rohit's death, the India Today Group first informed Rohit's family of his demise, and then they shared the news with the public. Later, Zee News chief Sudhir Chaudhary tweeted about Sardana's death. In his tweet, Sudhir Chaudhary wrote that it was beyond his imagination that the virus would take away someone close to him.
अब से थोड़ी पहले @capt_ivane का फ़ोन आया।उसने जो कहा सुनकर मेरे हाथ काँपने लगे।हमारे मित्र और सहयोगी रोहित सरदाना की मृत्यु की ख़बर थी।ये वाइरस हमारे इतने क़रीब से किसी को उठा ले जाएगा ये कल्पना नहीं की थी।इसके लिए मैं तैयार नहीं था।ये भगवान की नाइंसाफ़ी है..
ॐ शान्ति

— Sudhir Chaudhary (@sudhirchaudhary) April 30, 2021
While confirming the news on Aaj Tak that Sardana was no more, Chitra Tripathi broke on air.
Facts/Trivia
Before joining ETV Network, Rohit Sardana took training in anchoring in Hyderabad for five months; a Japanese team trained him in anchoring in Hyderabad.
While he was working as an intern at ETV Network, he was paid just Rs. 3,200 as a stipend. In an interview, Sardana quoted that he had to borrow Rs. 5,500 from his father every month to survive in Delhi.
He learnt Gujarati to cover the 2002 Gujarat Assembly Elections.
Interestingly, Sardana never played cricket, and he hosted many cricket-based shows on Zee News.
Rohit Sardana was an active social media user and had millions of followers on social media, where he would often interact with his followers.
Even a day before his demise, Rohit Sardana continued to encourage his colleagues and was amplifying Covid-related posts on Twitter.
नाम-करुणा श्रीवास्तव
उम्र-39
6 रेमडीसीवीर इंजेक्शन की अर्जेंट ज़रूरत है
गणेश हॉस्पिटल कानपुर.
अटेंडेंट ब्रजेश श्रीवास्तव-97948 48090@shalabhmani @rajiasup @CMOfficeUP

— रोहित सरदाना (@sardanarohit) April 29, 2021