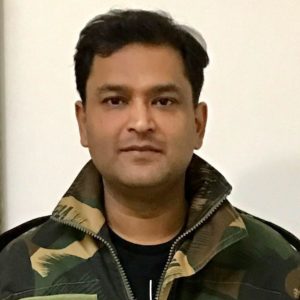 Retd. Major Gaurav Arya is a Senior Consulting Editor of Strategic Affairs at the Republic Media Network. He is also a writer and a famous public speaker. He talks about defence, leadership, motivation, team building, strategic affairs, national security and capability building. He briefly served in the Indian army for 6 six years before his career was cut short due to medical reasons in 1999. Gaurav Arya gained recognition after his "Open Letter to Burhan Wani" went viral in 2016.
Wiki/Biography
Gaurav Arya was born on Monday, 25 September 1972 (age 48 years; as of 2020), in Delhi, India.
He graduated with an honours degree in history from Delhi's St. Stephens College in 1992. [1]The Free Press Journal Thereafter, in 1993, he cleared the SSB exam and joined the Indian Army Short Service Commission as a second lieutenant. He voluntarily retired from the Indian Army in 1999, due to medical reasons. After leaving the armed forces, he did an MBA in Marketing & Sales from IITC, Lucknow, and therefore, embarked on his corporate career.
Physical Appearance
Height (approx): 5′ 9″
Hair Colour: Black
Eye Colour: Black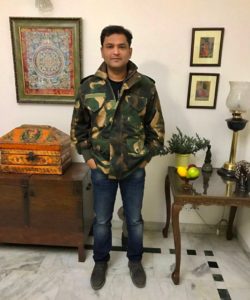 Family
Gaurav Arya was born into a well-reputed family. His father was an IPS officer of 1960 batch. Apart from this, there is not much information available about his family.
Career
In the Armed Forces
After clearing the SSB exam, Gaurav Arya joined the Indian Army as a Short Service Commissioned officer. He belonged to the 57th Short Service Commission (non-technical). In April 1993, Gaurav started his training at the Officer's Training Academy (OTA) Chennai and was enrolled in the Jessami Company of the academy.
After completing his training, Gaurav Arya got commissioned as a second lieutenant in the 17th battalion of Indian Army's Kumaon Regiment.
Until 2006, tenure for officers recruited under Short Service Commission Scheme was five years, which could be further extended to another five and four years. After completing five years in the Indian armed forces, Gaurav had to take early retirement from his service in 1999 due to medical reasons.
In the Corporate Sector
After retiring as a Major from the Indian Army, Gaurav Arya did an MBA in marketing and sales and then transitioned into the corporate world. He worked at various administrative positions in HCL, Hutch (now Vodafone), Wipro, Ernst & Young, Spice Retail Ltd, Sterea Infratech Ltd, and Smart Group, prior to joining Republic TV Network as a Senior Consulting Editor of Strategic Affairs in March 2017.
Open letter to Burhan Wani & Media debut
In July 2016, Gaurav Arya wrote an article for Swarajya, "Open letter to Burhan Wani," criticising the people who were protesting against the encounter of a Hizbul terrorist, Burhan Wani. He wrote in the letter about the situation in Kashmir and how the separatism movements have bought nothing for the Kashmiri people. He said that the Separatists in Kashmir feed on the blood of men and send young Kashmiris like Burhan Wani to face the army.
He concluded the letter by saying,
You were a terrorist. You chose to wage war against India. Like for all other such perpetrators in the past, it didn't go too well for you. When you choose to fight against the Indian Army, know this; THEY WILL KILL YOU. Your supporters now want blood. So be it. Cheers!"
The letter received an overwhelming response, both online and in the mainstream media across India. He even got a call of appreciation from the then serving Army General of India. The next day, he was was invited by a News channel to join the panel for a debate on Burhan Wani's encounter. Consequently, he started receiving invitations from various News channels to join debates in their shows.
Facts/Trivia
In 1996, he was stationed in the Lahaul Spiti area when he slid off a cliff and ended up being buried under heaps of snow. He stayed under the snow for a couple of hours until he was rescued by his battalion. It was after this incident; he developed a lung infection which forced him to take early retirement.
As a public speaker, he has given speeches at various prominent institutions and corporates across the world, including Oxford University, Indian Military Academy in Dehradun, IIT Roorkee, Dell Computers, Samsung India Ltd, etc. In 2017, he was invited to the UK Parliament to speak on the situation of Jammu & Kashmir.
He hosts two shows related to the Indian Armed Forces, "Patriot" and "Blitzkrieg" on Republic TV. The TV shows showcase the life of Indian Army soldiers on duty and the hardships faced by them.