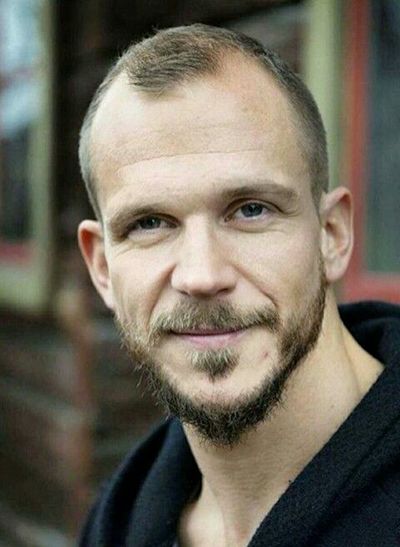 Gustaf Skarsgård is a Swedish actor who works in Swedish and American film and television industry. He is known for his works in Canadian TV series Vikings (2013), and American TV series, Westworld (2018), and Cursed (2020).
Wiki/Biography
Gustaf Skarsgård was born as 'Gustaf Caspar Orm Skarsgård' on Wednesday, November 12, 1980 (age 39 years; as in 2019), in Stockholm, Sweden. His zodiac sign is Scorpio. He attended Teaterhögskolan in Stockholm from 1993 to 2003. After his graduation, he joined The Royal Dramatic Theatre in Stockholm.
Physical Appearance
Eye Color: Blue
Hair Color: Brown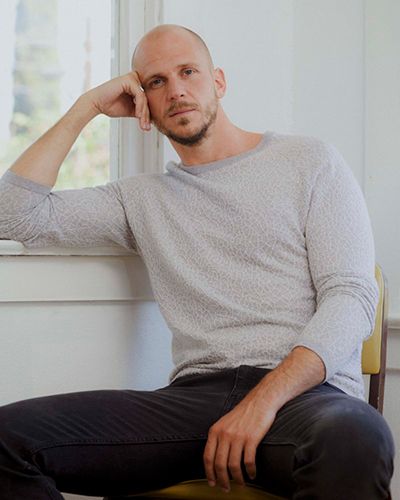 Family & Ethnicity
He grew up in a Bohemian household. [2]Monrowe Magazine His father, Stellan Skarsgård is a Swedish actor. His mother, My is a physician and the first wife of Stellan.
He has five siblings – Alexander (actor), Sam (doctor), Bill (actor), Eija (model), and Valter (actor). He has two half-brothers – Ossian and Kolbjörn from his father's marriage to Megan Everett.
His godfather is actor Peter Stormare.
He was in a relationship with the actress Hanna Alström from 1999 to 2005.
Career
In Films
When he was nine years old, he made his film debut in the role of 'Erik Hamilton' in the 1989 Swedish film 'Täcknamn Coq Rouge.'
He was then seen in the feature and short films, Prima Ballerina (1989), Sommaren (1995), Euroboy (1996), Kontrakt (2006), and Gavan (2002). He got his first lead role in the Swedish film 'The Invisible' (2002) as 'Niklas.'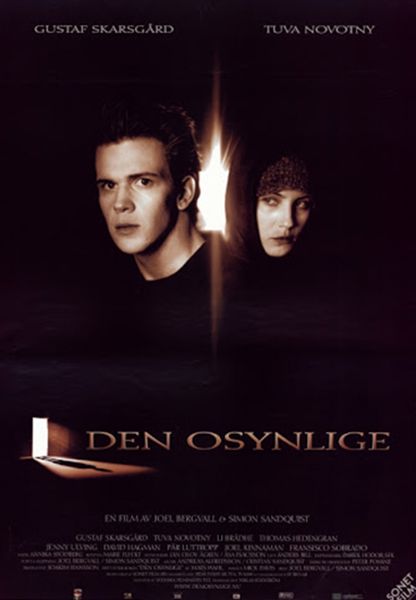 He has acted in the Swedish films, Gåvan (2002), Evil (2003), Detaljer (2003), Babylonsjukan (2004), Kidz in da Hood (2006), Pyramiden (2007), Arn – The Kingdom at Road's End (2008), Patrik, Age 1.5 (2008), Trust Me (2010), Hapy End (2011), Kon Tiki (2012), VI (2013), 438 Days (2019), and Immigrants (2020). He made his Norwegian film debut as a 'stranger' in The Color of Milk (2004).
He made his American short film debut with the film 'May Fly' (2009) as 'Jimmy' and feature film debut with 'The Way Back' (2010) as 'Vos.'
He has also acted in the American film 'The Galapagos Affair: Satan Came to Eden' (2013). He made his Austrian film debut with 'Autumn Blood' (2013) as 'Butcher' and Danish film debut with Darling (2017) as 'Frans.'
In Television
He made his television debut with Swedish series 'Min vän Percys magiska gymnastikskor' (1994) as 'Jan.'
He has acted in the Swedish television series, Skuggornas hus (1996), Cleo (2003), Snapphanar (2006), Mellan 11 och 12 (2008), Arn (2010), Bibliotekstjuven (2011). He made his Canadian television debut with 'Vikings' (2013) as 'Floki.'
Next, he was seen in Vikings: Athelstan's Journal (2015). In 2018, he made his American television debut with 'Westworld' (2018) as 'Karl Strand.'
He has also worked in the 2020 Netflix series 'Cursed' as 'Merlin.'
Other Works
He has written the screenplay and directed the short film 'Människor helt utan betydelse' (2011).
He was also the executive producer for the film VI (2013). He has also worked in theaters; he acted in many Shakespeare's, Chekhov's, and Söderberg's works on the Royal Dramatic Theatre and Stockholm City Theatre. He has acted in the plays, Be Man (2004), The Merchant of Venice (2004), Platonov (2005), Tit for Tat (2005), Lulu (2006), and Hamlet (2009).
Awards & Achievements
EFP Shooting Star in 2007
Guldbagge Awards for Best Actor (Bästa manliga huvudroll) for the film 'Förortsungar' in 2007
Screamfest Awards for Best Actor for the film 'The Invisible' in 2002
Favorite Things
Actress(es): Juliette Binoche and Isabelle Huppert
TV show: Game of Thrones series
Facts/Trivia
He is best friends with the Swedish actor Matias Varela since childhood.
His middle name 'Orm' means snake in Swedish.
He was born on the same day as Canadian musician and actor Ryan Gostling.
He voiced the characters: 'Stan Shunpike' in the Swedish version of 'Harry Potter and the Prisoner of Azkaban' (2004), and 'Valiant' in the Swedish version of British-American animated film 'Valiant' (2005).
Though he has ridden a horse many times in his movies, he has a fear of horses. Talking about it, he says,


I got thrown off a few times (when) I was a kid. Also, I've also worked a lot of historical stuff back in Sweden and there's always conflict with horses. I get a bit paranoid when I'm on them, and they can sense that and they get a bit paranoid. It ends up in this bad spiral where I don't want to be on them, and they don't want me on their backs.
He has often raised concerns regarding wildlife and environment protection and has supported the NGO Greenpeace International.