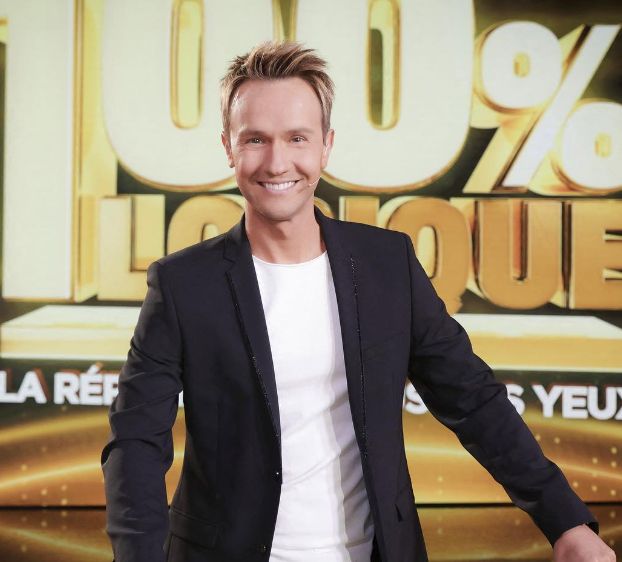 Cyril Féraud is a French radio and television host, as well as an audiovisual producer, who has established himself as a prominent figure in the industry. Since 2008, he has been associated primarily with France Télévisions, the public broadcaster, where he has made a significant impact.
Wiki/Biography
Cyril Féraud was born on Friday, March 15, 1985 (age 38 years; as of 2023) in Digne-les-Bains (Alpes-de-Haute-Provence). His zodiac sign is Pisces. He has a master's degree in communication and management.
Physical Appearance
Height (approx.): 5'9"
Weight (approx.): 70 kg
Hair Colour: Blond
Eye Colour: Black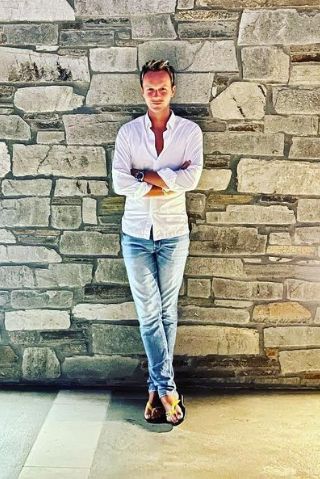 Family
Parents & Siblings
Cyril's father was Michael Féraud who died of cancer. His mother's name is Dominique. He is an only child.
Wife & Children
Not much information is available on his marital status.
Signature/Autograph
Career
In Media
Between the years 2005 and 2015, Féraud held roles related to journalism at the weekly Télé Poche, transitioning from a reporter to the chief of the entertainment section, and ultimately to the information department's head. His radio career debut was in 2006 when he served as a columnist on Jean-Marc Morandini's show, Le Grand Direct, broadcasted on Europe 1. He contributed to this show and Morandini! program on Direct 8 for four radio and television seasons. From August 29, 2016, to June 30, 2017, Féraud hosted Midi avec vous on MFM Radio.
In Television
Féraud embarked on his journey as a television host in 2004, fronting children's shows Art Attack and Zapping Zone on the Disney Channel.
He was the voice behind the French commentary for the Nickelodeon Kids' Choice Awards in 2008 and 2009, sharing the stage with singers M. Pokora and Sliimy on Nickelodeon's local variant. His talent was recognized by Française des Jeux, the national lottery operator, and he was chosen to present the new Loto draw on France 2 live in October 2008. Since October 26, 2009, he has been hosting the game show Slam.
Féraud's hosting portfolio expanded from 2010 when France 3 assigned him to host various prime-time programs, including Le Tournoi d'orthographe and Le Grand Bêtisier in 2010, Le Grand Jeu in 2011, and 300 chœurs pour + de vie in 2012. After serving as France's voting spokesperson in the 2011 Eurovision Song Contest, he co-commentated the contest's grand final for the following three years. In March 2022, he sat on the jury to pick France's entry for the Eurovision Song Contest that year.
He hosted the quiz show Personne n'y avait pensé!, an adaptation of BBC's Pointless on France 3 in 2011, then from 2015-2016, and again from 2018-2021. Since April 2018, he has been advocating and hosting the rebooted version of the adventure game show La Carte aux Trésors on France 3 during prime time.
In 2021, he started presenting two major prime-time events on France 2: Le Quiz des Champions, an adaptation of the British ITV show Quiz Master, and 100% Logique, based on ITV's The 1% Club.
In March 2022, he took up the hosting duties for Quelle sera la meilleure danse folklorique de France? Since August 2022, he has been presenting the daily show Duels en Familles on France 3, a French game show that he created.
Charity
In 2012, Féraud served as the patron for the Grandir Association, a group dedicated to assisting families whose children are grappling with growth-related issues. From 2020 onward, he has taken on the role of patron for Les lutins du Phoenix association. The volunteers of this organization don superhero costumes to uplift children receiving treatment in the pediatric oncology department of hospitals.
Controversies
Cyril's reaction over a "bad" answer from a candidate
In the unpublished issue of the France 3 game Slam broadcast on October 3, 2022, the sequence of a bad answer from a candidate and the reaction that followed from the host went viral on the Internet, and not in a good way. This was because of the mocking that Cyril did of the candidate Guillaume on live TV. A few moments later, when Guillaume asked if they could redo the sequence to avoid humiliation during the broadcast – and all the consequences that this could potentially have on his daily life as a teacher in a college – the host refused. [1]News in France
On Being Called "Corny"
Cyril's show, Grand concours des régions : Quelle sera la meilleure danse de France has been considered "corny" by multiple users in France. However, Cyril responded back irritated saying that the whole perspective is because it has been referred to as 'nerdy' in the trailers. [2]Day FR Euro He says,
"Dans la bande-annonce de l'émission, vous pouvez entendre 'Non, les danses ne sont pas ringardes !' ". En quoi ? », ont-ils demandé à l'animateur. Alors Cyril Féraud a répondu à la question . « Il suffit de regarder cinq minutes d'émission pour se rendre compte que ce n'est pas ringard ».

Translation: "In the show's trailer, you can hear 'No, the dances aren't cheesy!' ". In what ? ", they asked the facilitator. So Cyril Féraud answered the question. " You only have to watch five minutes of the program to realize that it's not corny".
Salary
Cyril receives about 600 Euros per episode of Slam as of 2023. [3]Day FR Euro
Favourites
Sports Player: Rafael Nadal (Tennis)
Color: Yellow
Sweets: Donut
Facts/Trivia
Since 2013, Féraud has served as the host for a majority of France 3's live performance programs during prime time. These include the International Circus Festival of Monte-Carlo annually since 2013, Le Grand Spectacle du Festival Interceltique de Lorient each summer starting from 2015, Musiques en Fête live from the Chorégies d'Orange from 2017, La Folie Offenbach in January 2018, and La Grande Parade des Nations Celtes starting from 2018.
Having worked as a production assistant for the game show Fort Boyard on France 2 in 2003 and 2004, Féraud first participated as a celebrity contestant on July 23, 2011. Since 2020, he became a part of the show's team, taking on the character of Cyril Gossbo (a slang term for 'handsome') and hosting the game "Slaïme", a parody inspired by slime material and his own show, Slam.
On April 16, 2015, Féraud claimed victory in the French version of The Weakest Link on D8, with his win benefitting the association AIDES.
On February 6, 2021, Féraud made a guest appearance on La Boîte à secrets, a show hosted by Faustine Bollaert on France 3.
He has written a book named Une année en régions avec vous !
Cyril has been on the covers of many magazines like TV Magazine, Télé Magazine, and Télé Poche among others.
In an Instagram post, Cyril admitted that is afraid of snakes.
He loves eating sweet treats. His favorites include French pastries and chocolates.
One of his favorite activities is swimming. He loves being in the water and doing water sports.
Cyril has been a part of The Simpson crew.
Cyril likes to drink occasionally and with "moderation."