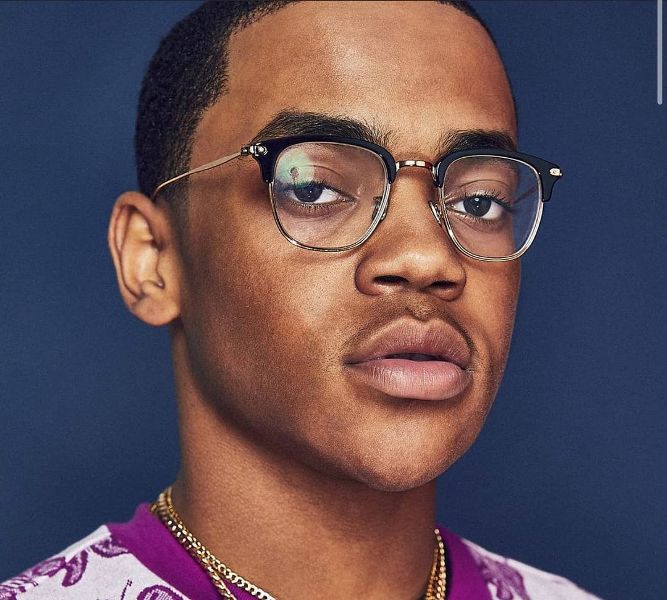 Michael Rainey Jr. is a Jamaican-American actor who is well known for playing the role of Tariq St. Patrick in the 2014 American crime drama 'Power.'
Wiki/Biography
Michael Rainey Jr. was born on Friday, September 22, 2000 (age 21 years; as of 2021), in Louisville, Kentucky. His zodiac sign is Virgo. He grew up in Staten Island, New York City.
He was homeschooled by his mother. Since childhood, Michael was a passionate basketball player. At the age of nine, while strolling on the streets of New York with his mom, he had an encounter with a talent scout, which led him to work in TV commercials. At the tender age of ten, he lived abroad for a year after he was cast in the Italian film 'Un altro mondo' (2010). For the film, he mastered a new language, Italian. Michael's fluency in Italian garnered immense appreciation, and he bagged the attention of the industry's elite with his performance in the film. Upon returning to the States, Michael's career took off.
Physical Appearance
Height (approx.): 5′ 7″
Hair Color: Black
Eye Color: Black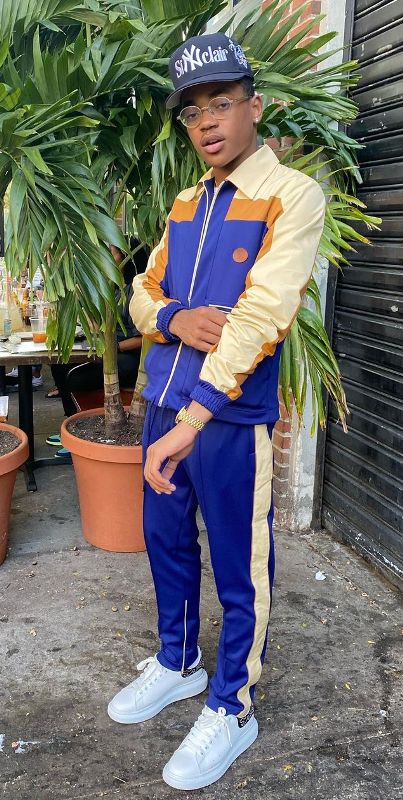 Family & Ethnicity
Michael Rainey Jr is a Jamaican from his mother's side. [1]The Hollywood Reporter His mother, Shauna Small, was diagnosed with Lupus and underwent surgery in 2013. She owns and operates a local business, Relax be Healthy, which sells health and beauty products.
Career
In 2009, he was featured in the video of the Italian song "Il Regalo Più Grande" by Tiziano Ferro in which Rainey played the role of a sweet-faced boy playing pitch and catch with his dad.
Immensely appreciated, the song was repeatedly played on MTV Italia, where the writer-director Silvio Muccino noticed Rainey's potential and cast him in the 2010 Italian film 'Un altro mondo.'
Film
Michael Rainey Jr. made his debut with the Italian film 'Un altro mondo' (2010) in which he played the lead role of Charlie. The film centers around Andrea, who is entrusted with his 8-year-old black half-brother named Charlie after the death of their father. Andrea, who detests Charlie in the beginning, grows fond of him by the end of the film and eventually accepts him as family.
In 2012, he played the protagonist Woody in the American crime drama film 'LUV.' In the film, Woody is an 11-year-old boy who gets a crash course on manhood when he spends a day with the ex-convict uncle he idolizes.
In 2013, he played the younger version of the protagonist Cecil Gaines in the American historical drama film 'Lee Daniels' The Butler.' The film follows the life of Cecil Gaines who serves eight presidents during his tenure as a butler at the White House.
He starred as Jalen in the 2016 American comedy film 'Barbershop: The Next Cut.' The storyline of the film revolves around Calvin, who runs a barbershop and expresses his love for the city of Chicago, which, unfortunately, has been plagued by gang violence and criminal activity. In the film, Jalen is Calvin's son who attempts to join a gang, while his father tries to protect him from the spoilt neighborhood.
He played the protagonist Terron Forte in the 2018 American sports drama film 'Amateur.' The film follows the basketball phenom Terron Forte, who struggles with his personal life in pursuit of his dream when he is enrolled into an elite NCAA prep school.
In the 2018 American crime-action film '211,' Michael played the role of Kenny Rastell, who goes on a police ride-along as a punishment for involving in a quarrel with some high school bullies. During the police ride-along, Kenny encounters a dangerous bank heist carried out by a crew of former mercenaries.
Television
At the age of seven, he secured his first acting gig in the 1969 American educational children's show 'Sesame Street.'
He starred in the TV film 'Second Chance Christmas' (2014) in which he played the role of  Lawrence. The film centers on a widower who tries to bond with his young stepson, Lawrence, during the Christmas holidays.
At the age of twelve, Michael landed a seminal role of Tariq St. Patrick in the 2014 American crime drama 'Power.' In the series, Tariq is the son of the protagonist James St. Patrick, a nightclub owner who lives a double life as a drug kingpin. In the third season (2016), Michael's character Tariq emerged as a pivotal figure when he navigated his new criminal life and intended to shed his father's legacy, meanwhile, dealing with mounting pressure to protect his family, including his mother, Tasha.
OTT/Web Series
In 2013, he made his digital debut with the American comedy-drama 'Orange Is the New Black' in which he played the recurring role of Michael Burset. In the series, Michael is Sophia Burset's son who faced difficulty accepting that his biological father was transgender and decided to get back at her by informing the police of her crime.
In 2018, he made an appearance in the interview-style YouTube series 'Shoot Your Shot.' Focused on basketball culture, in each episode, the show's host, Brandon Armstrong, interviews a new celebrity guest while they shoot hoops.
Philanthropy
A genuine vein of philanthropy has existed in Michael's body since childhood. Like his mother, Shauna Small, he makes various charities often.
While shooting for the film 'Barbershop: The Next Cut' in 2015, he distributed water and snacks to the homeless, staying outside his hotel. In 2021, Michael Rainey Jr. supported the charity 'Bingus,' a deflationary token with the purpose of raising money for animal rescues and shelters. During the coronavirus pandemic, Michael Rainey Jr. teamed up with the Kingston Eastern Division of Police to distribute digital tablets to Jamaican children, aiding them in attending online classes.
Favorite Things
Basketball Team: New York Knicks
Rapper(s): 50 Cent and Method Man
Food: Oysters and Lobster
Facts/Trivia
Michael was so good at playing the role of Tariq in the 2014 television series 'Power' that sometimes people forget that it's fictional. The malicious character of Tariq garnered online hate for Michael even in real life. In an interview, while sharing a disturbing encounter, he said


I have endless stories, but I remember one time, I was walking out of a party and this man literally pushed me like, 'Why would you kill Ghost!' But my friends stepped to him and I had to tell them to chill before they put that boy in the blender."

He holds dual citizenship of the US and Jamaica.
He is an avid dog lover. On his Instagram account, he refers to his dog as his "youngest child."
He often flaunts his car BMW M8 Coupé on his Instagram account.