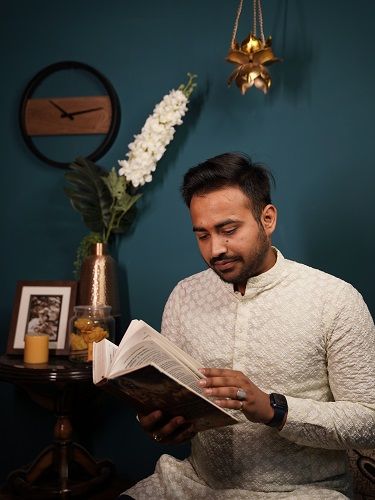 Astro Arun Pandit, is an Astrologer, Spiritual leader, Motivator, and Keynote Speaker. He is a farsighted humanitarian with a strong will to change the perception of how people see Astrology today. He is well known for transforming 50,000 lives through his Astro-spiritual consultation calls. According to his client's feedback, testimonials & latest online reviews, he is considered the Best Remedial Scientific astrologer, numerologist, palmist, gemologist, and Jyotish & Vaastu consultant in India. Other than being an astrologer, he is a successful entrepreneur as well and has 2-3 well-rooted businesses too. With a Silver Play Button, he is a highly acclaimed & famous YouTuber too.
Wiki/Biography
Astro Arun Pandit was born on 1 August 1996 (age 26 years; as of 2022). His Moon Sign is Aquarius and his Sun sign is Leo. His father is an astrologer and Arun Ji started observing the life-changing effects of astrology from his father right from his childhood. He went to Delhi University for higher studies but it was his very urge to help people and do something good for society that inspired one of the brightest students of prestigious Delhi University to change his career direction towards the unforeseeable field of astrology. Today he is carrying forward a legacy of 48+ years in astrology. He started as an astrologer but today he is also well known as a motivator, keynote speaker, and spiritual leader as well.
Career
Career As Astrologer
Astro Arun Pandit is a Vedic astrologer and his journey to becoming one of the best astrologers in India is quite inspiring. So many people follow him on Instagram & other social media platforms for his accurate daily predictions and horoscopes related to career, love & relationship, health, business, etc. His followers look forward to these daily predictions and religiously follow logic-based remedies to get desired results.
Career As Numerologist
His numerology reports, Name corrector reports have helped thousands of his followers to make the right decisions. He has also launched his predictive logic-based astrology and numerology courses to make numerology accessible to the world. By far he has successfully taught 5000+ students through his course.
Career as a Palmist
He has been doing palm reading for a very long time in Ayodhya and became the top palmist in India, He has won the Divine Readers Award.
Career as a Motivational Speaker
Astro Arun Pandit was recently called as a spiritual motivational speaker on the youtube channel, A2 Motivation by Arvind Arora and they talked about how someone can use astrology as a tool to be successful in life & get the fame that many famous entities have got in their career.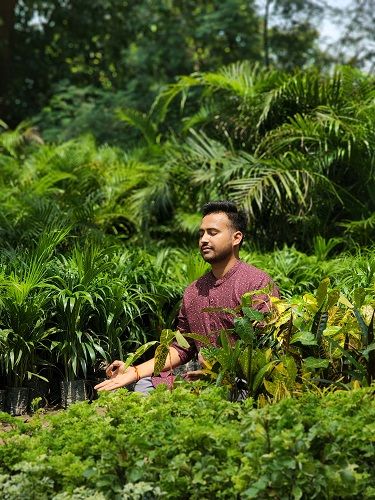 Achievements and Awards
He has been awarded the 'Asia Pacific Vastu Award' for dedicatedly providing astrology consulting services to his valued clients. The award ceremony took place on 22nd May and was held in Kochi, Kerala. Several distinguished personalities graced the event with their august presence.
His journey to becoming one of the top astrologers in India is exemplary. He has been appreciated by numerous awards, to name a few, he has been awarded Jyothish Prabhakar, Jyothish Sudarshan, Jyothish Shashtri, Divine Readers Award, and many more.
He gained his knowledge through his belief and practice, he practised in Ayodhya and became the top palmist in India, and he has also received the Maharishi Jaimini Gold Medal in astrology.
Astrologer Arun Pandit has a youtube channel named Astro Arun Pandit on which he posts videos related to Hinduism and astrology.
Family Legacy
Astrology runs in his blood. He has learned astrology from his father and his brother and sister-in-law are also in this field which contributes to his legacy of more than 48 years.
Social Initiatives by Astro Arun Pandit
Ramnavmi Mahadaan
He has always believed in helping the unprivileged and weaker section of society, keeping that in mind he has organized many campaigns. To mention one recently on the auspicious occasion of Ram Navmi, he announced a mega donation drive that inspired thousands of his followers to do the same, making this social campaign successful.
Namya Foods on Ayurveda
Astro Arun Pandit and Ridhima Arora, who was recently seen on the shark tank, came together in a live session to spread awareness on how to lead an active lifestyle. They also talked about how Ayurveda and astrology are interrelated and how Ayurveda can help us to cure many diseases that happen because of a sedentary lifestyle.
Live session with Arvind Arora & Vivek Billore
Astro Arun Pandit did a live session with Arvind Arora from A2 motivation and Vivek Billore (Prafull Billore, MBA Chai Wala's brother) to teach the seekers how they can become high-paying numerologists.
Website – https://astroarunpandit.com/
Social Profiles –
Contact details –
Call on- +91 86048-02202
WhatsApp on – +91 6391923456 
Email:- [email protected]