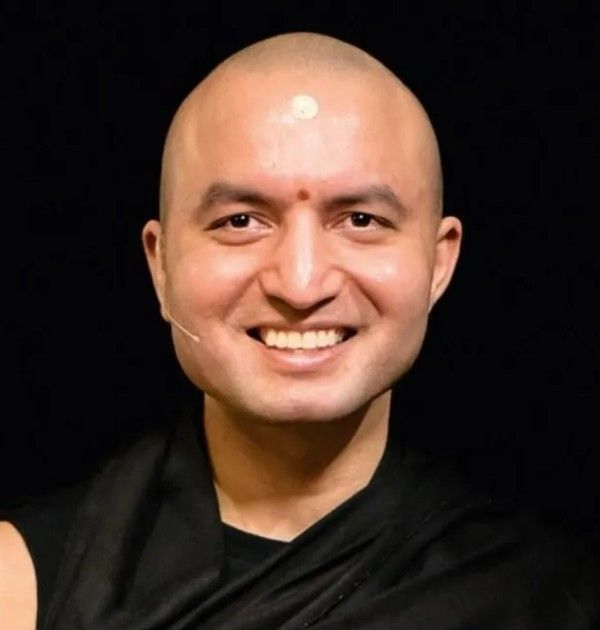 Om Swami is an Indian spiritual leader and a bestselling author. He is known for his work in the field of spirituality and meditation. He is the founder of the Black Lotus App, a popular meditation app. Additionally, he has a writing portal called "os.me," where he shares his knowledge through his blogs. In his book titled "A Million Thoughts," Swami shares his personal experiences and insights on meditation, which he has accumulated over an impressive duration of more than 15,000 hours.
Wiki/Biography
Om Swami was born as Amit Sharma on Friday, 30 November 1979 (age 43 years; as of 2022) in Punjab, India. He later moved to Australia, where he received a bachelor's degree in business from the University of Western Sydney. He pursued an MBA at the University of Technology Sydney in 2002.
Physical Appearance
Height (approx.): 5′ 8″
Hair Colour: Bald
Eye Colour: Black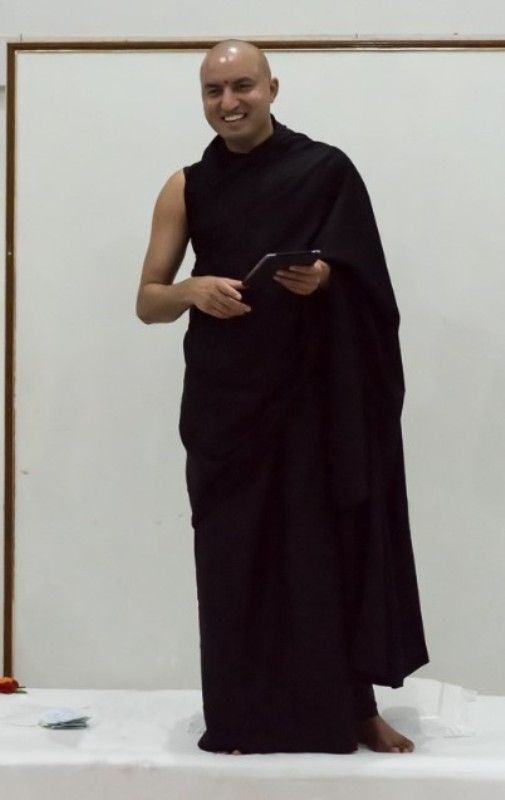 Family
He belongs to a Brahmin middle-class family.
Parents & Siblings
There is not much information about his parents. He has an elder sister and an elder brother named Rajan Sharma.
Wife & Children
He is unmarried.
Career
Business
After completing his bachelor's degree in 2000, Om Swami started a software business in Australia with his brother, Rajan Sharma, and a friend named David. Within the next six years, his business expanded to five countries, including the United States, Canada, the United Kingdom, and India. His IT company brought him immense wealth, making him a millionaire at the age of 25. In 2007, he moved back to India and bought a healthcare company there. However, he left the company in 2010 and decided to walk the path of spirituality.
Renunciation and Spiritual Journey
On 15 March 2010, Swami made a conscious decision to renounce his material possessions and left for a spiritual journey. He first went to Kashi, where he received initiation into a life of renunciation from a Naga saint in a small village located about eighty kilometers away from Varanasi. He stayed there for four and a half months and later left for the Himalayas, where he dedicated the following thirteen months to deep meditation by isolating himself completely. During this intense period, Swami used to engage in meditation for up to 22 hours each day, including straight 10-hour stretches. In 2011, he set up his ashram named 'Sri Badrika Ashram' in Oochghat Distt, Shalamun, Himachal Pradesh.
Publications
His first book "If Truth Be Told: A Monk's Memoir" was published in December 2014 by HarperCollins Publishers. According to The Financial Express (India), the book secured the sixth position among the top 10 non-fiction books in the country.
His fictional novel, titled "The Last Gambit," was translated into French as "La vie est un jeu d'échecs." This French translation received the Chronos Prize for Literature in 2019 in France. Some of his other notable books include 'A Fistful of Love: Wisdom and Humor from a Monk's Bowl' (2015), 'Kundalini: An Untold Story' (2016), 'The Ancient Science of Mantras' (2017), 'The Hidden Power of Gayatri Mantra' (2019), and 'The Big Questions of Life' (2020).
Facts/Trivia
Om Swami was inclined towards spirituality since he was a child. He started reading Vedic and astrological texts at the young age of seven, and by his teenage years, he had become a professional astrologer.
While studying in school, he worked as a part-time editor for a weekly business newspaper. However, he later left this job and decided to move to Australia to pursue higher studies.
In an interview, he revealed that he used to offer his employees double the salary than other companies. While talking about this in the interview, he said,


If the market rate was $75,000, I'd offer them $1,50,000. Throughout my career, I never asked any of my team members to fill time sheets or clock into work at a certain time. A mutual bond of trust and understanding was enough."
After his return from intense meditation for thirteen months, many researchers and scientists from IIT studied the effects of his rigorous spiritual practices (tapasya) and their findings were published in research papers in 2019.
He is not active on any social media other than YouTube. In 2013, he created his own YouTube channel named 'Om Swami,' where he posts spiritual videos. As of 2023, he has more than 258 K subscribers on his YouTube channel.