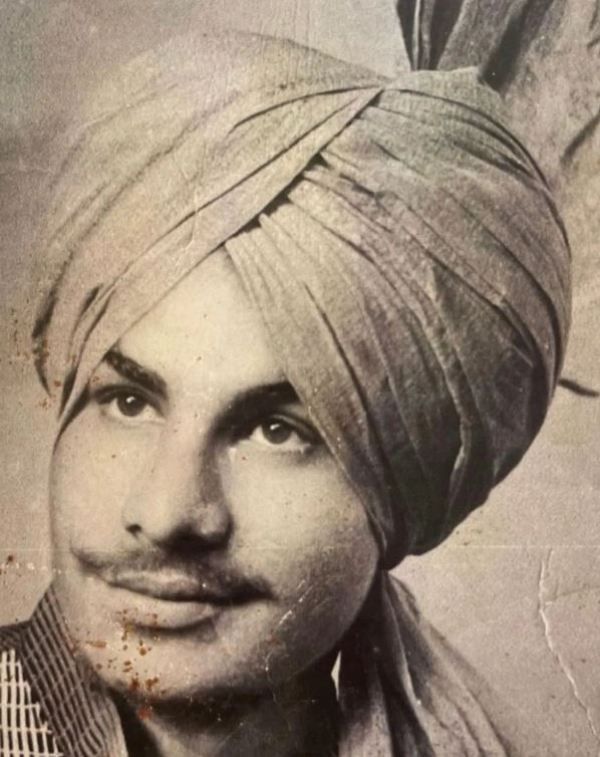 Amar Singh Chamkila (1960-1988) was a famous Indian singer and composer in the Punjabi music industry. He was famous for his live stage performances. Music director Amit Trivedi once called Chamkila the "Elvis of Punjab." He got popular for the lyrics in his songs about extra-marital affairs, femininity, drug use, and drinking. Apart from writing typical commercial Punjabi songs, he also wrote devotional songs like "Baba Tera Nankana" and "Talwar Main Kalgidhar Di." His death remained a mystery since he was assassinated in Mehsampur, district of Jalandhar, Punjab, in 1988.
Wiki/Biography
Dhani Ram was born on Thursday, 21 July 1960 (age 27 years, at the time of death) in the village Dugri, district Ludhiana, Punjab. He did his schooling at Gujar Khan Primary School in Dugri. He started working in a Hojari factory in Ludhiana after 8th standard to financially support his family. Meanwhile, he developed an interest in writing poems and lyrics of songs, which led him to become one of the popular figures in the Punjabi music industry
Physical Appearance
Height (approx.): 5′ 10″
Weight (approx.): 65 kg
Hair Colour: Black
Eye Colour: Black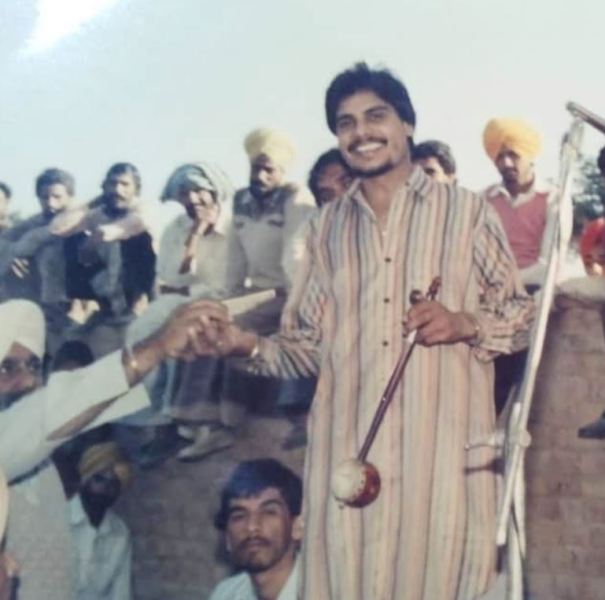 Family
Parents & Siblings
Amar Singh Chamkila's father's name was Hari Singh Sandila, and his mother's name was Kartar Kaur. He was the youngest among five siblings, two brothers, and three sisters including Swaran Kaur and Charandeep Kaur.
Wife & Children
Amar Singh Chamkila married twice, and his first wife was Gurmail Kaur; the couple was blessed with two daughters named Amandeep Kaur, and Kamaldeep Kaur (also known as Kamal Chamkila). Kamal Chamkila followed the path of her father and became a singer who sang her first song, Lalkara, with Punjabi singer Raj Brar. After getting divorced from his first wife, Chamkila got married to Amarjot Kaur with whom he had a son named Jaiman Chamkila, who is also a singer.
Caste
He belonged to the Chamar community in the village of Dugri near Ludhiana, Punjab, India. Chamar belongs to the Dalit community, which has been classified as a Scheduled Caste in northern parts of India and Pakistan.
Career
Singing
First Album
Amar Singh Chamkila recorded his first-ever album with HMV in 1979 along with the folk singer Surinder Sonia, which turned out a hit overnight. [1]The Times of India Punjabi folk singer Surinder Shinda played a major role in the establishment of Chamkila's career. At the age of 18 years, he approached Surinder Shinda for a job and started working on the stages Shinda used to perform. It was Surinder Shinda who named him "Amar Singh Chamkila." [2]BBC Amar Singh Chamkila once recited a song written by him to Surinder Shinda and asked him to perform his song, which became a super hit. After that song, Chamkila started singing opening songs to Surinder Shinda's stage performances. He got a chance to record with the vocalist of Shinda, Surinder Sonia, when Shinda himself was in Canada for a stage show, and he recommended Amar Singh Chamkila to HMV to record on his behalf.
Stage Performances
Before sharing the stage with his wife, Amarjot Kaur, Chamkila performed with other female vocalists like Miss Usha Kiran, Amar Noorie, etc. Kuldeep Manak suggested Amarjot be a partner with Amar Singh Chamkila as he was looking for a permanent female singer. The couple started singing together and became famous not just in Punjab, but they mesmerized people with their catchy and witty lyrics internationally. They gave many superhit songs like "Ki Jor Gariban Da," "Kan Kar Gal Sun Makhna," "Gora Gora Rang," and many more. Amar Singh Chamkila and Amarjot Kaur gained popularity and recorded many LPs with HMV. They also had international stage shows in Canada, Dubai, and Bahrain. Within no time, they reached the peak of their singing career.
Death
On 8 March 1988, Chamkila and Amarjot Kaur were shot dead by unknown assailants while the duo was exiting their vehicle to take part in an event at Mehsampur. Later, the police started an investigation but were unable to catch the perpetrators as a result of which the case did not come to any conclusion. The murder of Chamkila and Amarjot remains a mystery. There are many theories related to the killing of Chamkila and Amarjot. Some sources suggest they were murdered by the militants because of the use of double meaning and explicit lyrics in their songs, while some say the assassination of the couple was a result of resentment of other rising singers in the music industry, and they call it a contract killing. [3]The Times of India Some other sources consider the murder of Amar Singh Chamkila and Amarjot Kaur an Honour Killing as Amarjot belonged to an upper caste, while Chamkila belonged to a scheduled caste due to which the parents of Amarjot had planned to kill them. The real reason behind his death could never be deciphered.
Facts/Trivia
A biopic on Chamkila was planned to be made by deceased producer Gurdev Singh Randhawa; however, it was never made. According to Randhawa's sons, Chamkila's widow Gurmail Kaur handed over the rights to make a biopic on Chamkila to their father in October 2012; however, after Randhawa's death in November 2022, it was reported that Bollywood director Imtiaz Ali was making a biopic on Chamkila starring Diljit Dosanjh and Parineeti Chopra. Later, Randhawa's sons move to court to put a ban on the release of the biopic made by Imtiaz Ali. [4]

The Tribune
Chamkila knew how to play Harmonium and Dholki, but on stage, he used to sing with his Tumbi (musical instrument).
Ranjit Mani, an artist who worked under Chamkila, once stated that in 1987-88, Chamkila used to perform three shows in a day. [5]

The Times of India
There was a rumor that he was getting more show bookings than many famous artists of that time.