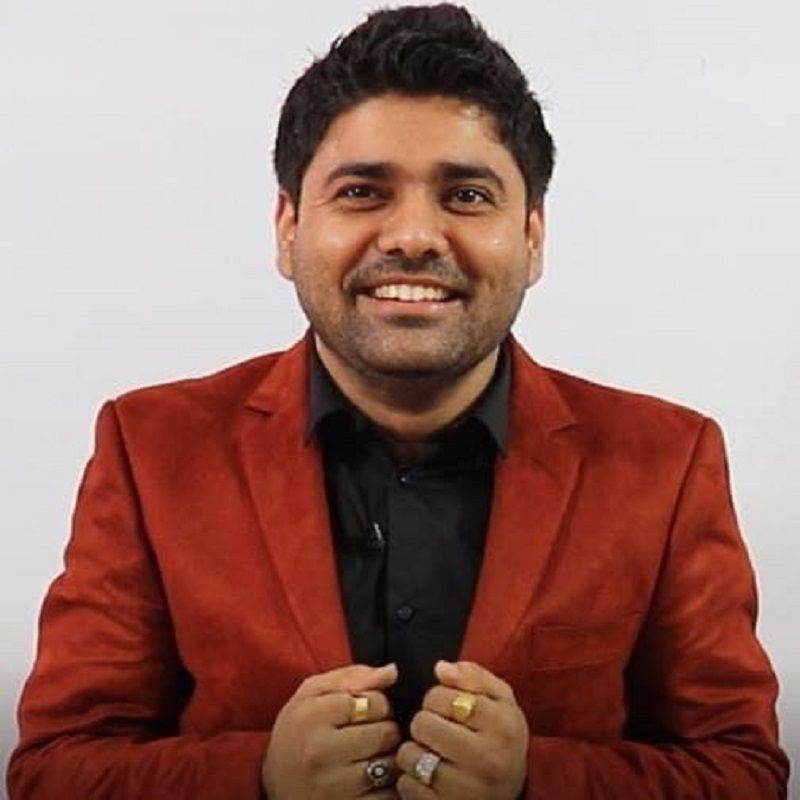 Abhinay Sharma is an Indian educator who is known for his YouTube channel 'Abhinay Maths' where he provides easy techniques to many students to solve maths problems.
Wiki

/Biography

Abhinay Sharma was born on Tuesday (age 32 years; as of 2022) in Rampur village, Bulandshahr, Uttar Pradesh. His zodiac sign is Scorpio. He attended a government primary Hindi medium school in his village. He pursued engineering. [1]The Better India He was born into a poor family.

In an interview, he said that his mother used to burn papers to heat milk for him and his brother because there was no stove in their house. His relatives used to insult his parents for not having money. They were not invited to family gatherings because they did not have good clothes. Their family condition was so bad that he had only one uniform which he used to wear for a whole week and wash it on Sundays to wear again. His classmates used to make fun of him and avoided talking to him. His father was the only earner in the family because of which, they could not afford two meals a day sometimes.

He was good at studies, especially maths. He could solve any math problem very easily. He was the top scorer of his school. While he was pursuing graduation, he used to take tuition for aptitude tests to support his family financially. After completing his graduation, he got a job at Tata Consultancy Services, but his salary was very low. He had strong aptitude skills, which is why his mother suggested that he take the government exams to get a government job so that he would be financially secure and stable. He listened to his mother and in 2011, he moved to Greater Noida with his family. They rented a small flat and his family supported him a lot when he started preparing for the Staff Selection Committee (SSC) examination there. He used to study hard for the exams and also gave tuition to school students and earned Rs. 6000 to support his family. He used to save a lot of money by walking for long distances and would eat only Maggie for the whole day. In 2013, he fell in love with a girl and got distracted from his aim. He had to quit the coaching job because he could not concentrate.
Physical Appearance
Height (approx.): 5′ 7″
Hair Colour: Black
Eye Colour: Black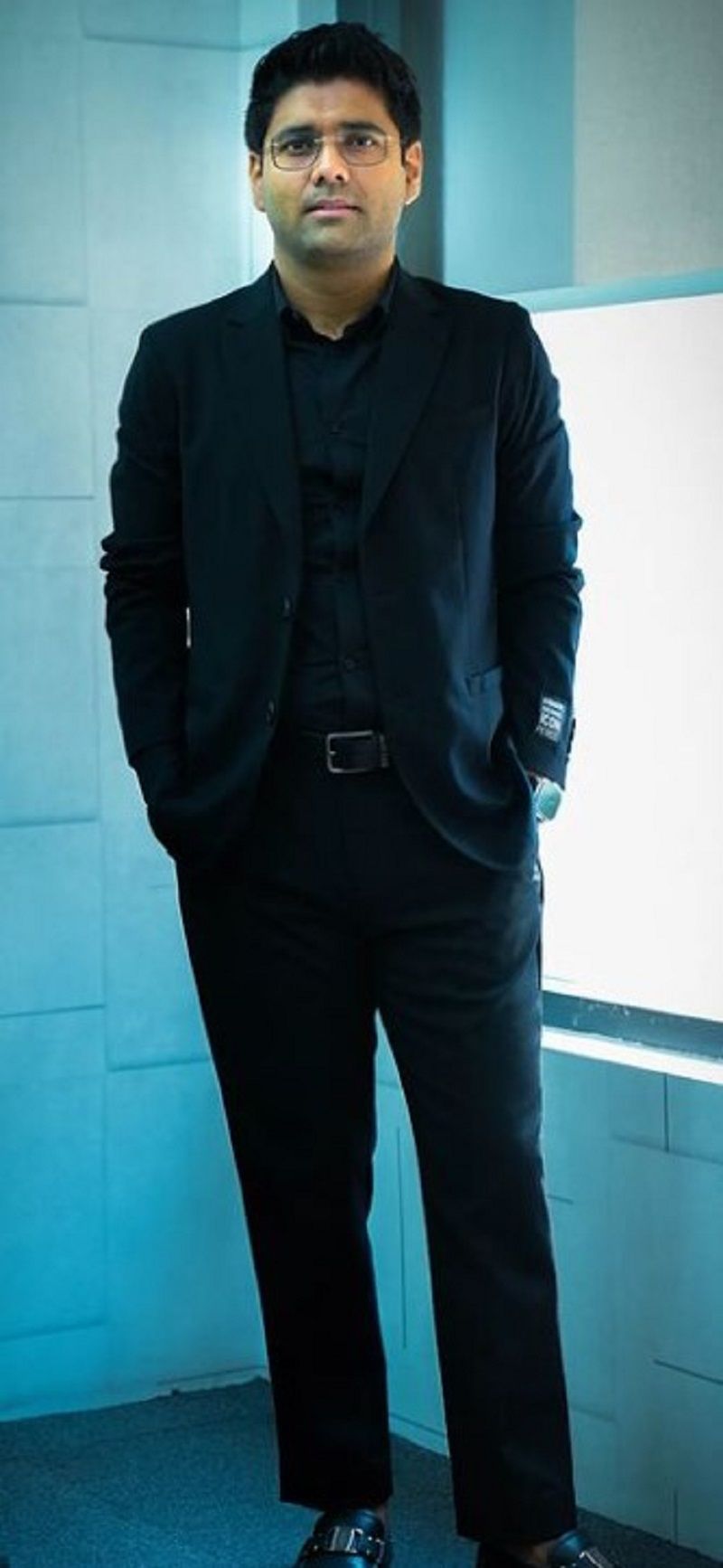 Family
Parents & Siblings
Abhinay's father used to run a small construction business and his mother was a homemaker.
He has a brother.
Wife & Children
Abhinay is married and has two kids.
Career
In 2016, he was hired as an Audit officer in Mumbai. In 2017, his continuous appearance for the SSC exam paid off when he successfully passed it and was placed as an Income Tax Department Officer in Dehradun. While he was happy with his job, the salary he received was insufficient to finish his hardships. Due to his failure to renew the rental agreement for their flat in Delhi, the landlord demanded that they vacate it. Consequently, his family had no choice but to leave the apartment. In order to purchase a new house, his father borrowed Rs. 70 lakhs from a bank and an additional Rs. 40 lakh from a friend. However, he faced difficulties in repaying the loans on time. Abhinay's salary alone was insufficient to cover the loan payments, resulting in debt. As a result, both of his parents faced health issues. In an interview, Abhinay revealed that there was a time when he struggled to even afford an Rs. 10 recharge for his phone. Furthermore, his mother suffered from facial paralysis, while his father was diagnosed with diabetes. Despite these challenges, Abhinay remained determined and maintained a positive outlook. In 2017, while he was working as an income tax officer, he decided to resign after four months and return to Delhi. Upon his return, he started a career in teaching and sold his phone in order to afford the rent for a 1 BHK flat, which he shared with his brother. The flat was used for sleeping at night and was turned into a tuition class during the day. Initially, he began teaching a small group of only 20 students. However, his commitment and efforts paid off when his coaching centre became highly popular. In 2017, one of his students proposed the idea of sharing his unique concepts on YouTube, as they were innovative and new. Following this suggestion, he uploaded a video, which gained over one million views within six days.
In the video description, a link to one of Abhinay's authored books was included. The book focused on demonstrating how Algebra and Trigonometry could be simplified by utilizing the concept of zero. As a result, the book's sales increased, and the number of students enrolling in his coaching centre went to 400. Consequently, his monthly earnings increased to the range of Rs. 5-7 lakhs. In October 2017, he launched his YouTube channel, 'Abhinay Maths.' Within eight months, the channel reached one million subscribers, making it one of the educational channels on YouTube to do so. Since he was earning well, he decided to expand his tuition classes to a hall where he could teach up to 150 students. By November 2017, approximately 500 students came for admission to his coaching centre making it to 1000 by March 2018.
While he was working on his Youtube channel, he recognized the limitations of YouTube in terms of offering comprehensive learning features such as student progress tracking and mock tests. Therefore, in 2017, he started his own app called Abhinay Maths. The app specifically targeted competitive exam preparation for various government exams including SSC (CGL, CPO, CHSL, etc.), Bank (Clerk, PO), and Railways from known educators from India. The app helped over two lakh students from 500 cities and towns. It particularly benefited aspiring government job seekers residing in Tier II, III, and IV cities who faced financial issues in pursuing education. As a one-stop solution for their learning needs, the app offered a wide range of features including mock tests, books, recorded sessions, and problem-solving for government job seekers.
During the pandemic, he became a full-time educator for a prominent Edtech unicorn and became a legendary educator by gaining 280 million watch minutes. However, he left the platform and started focusing on establishing a free education community on YouTube. Through this platform, he provided free books and educational content to students who lacked the means to afford education. He also created a Facebook community with over 4 lakh students with 21 crore views on his YouTube channel. His app, Abhinay Maths, was downloaded over 250 thousand times and also started a dedicated team that supported students who were unable to afford courses and coaching. He also helps in resolving all queries posed by students. He gave free education to more than 10 million students residing in small towns and cities making his efforts resulted in over 10,000 students successfully passing various government exams. In February 2023, the Noida-based Indian ed-tech firm Classplus invested an unclosed amount in Abhinay Maths. In an interview, he talked about this investment and said,
We are thrilled to have the support of Classplus… This strategic investment from Classplus will also allow us to use the leverage of technology and provide cost-effective test prep coaching to millions of government job seekers from tier 2, 3, and 4 cities, where affordability is a major concern."
Car Collection
Reportedly, he owns 10 cars. [2]The Better India
Facts/Trivia
According to his students, Abhinay had a technique for simplifying Mathematics and his creative teaching methods made it easier for them to learn the concepts.
Through his YouTube channel, he reached out to students living in remote areas and provided them with education. He also supported students from economically disadvantaged backgrounds by offering them free books because they were unable to afford educational resources.
During an interview, he expressed his thoughts and said that education for him was not a business venture. Instead, he regarded it as a source to make strong bonds and connections with his students.
After he started earning enough, he repaid his loans, purchased a Mercedes Benz car, and a house for himself and his family members. In an interview, he said that he was able to respond to relatives who had previously mocked his family during their times of struggle.
In an interview, he shared his thoughts about assisting students who faced financial challenges in affording education. He revealed that during his own preparation for the SSC CGL exam, he studied from only one book and did not have access to free YouTube classes. Sharing his own experience, he said that he used to hope for assistance from others, but due to his poor background, he received very little help. He wanted to make a difference by ensuring that students in similar situations would have access to educational opportunities and resources.