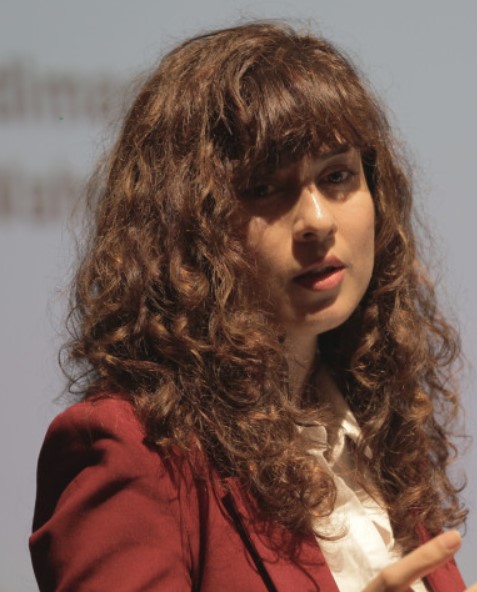 Divya Dwivedi is an accomplished Indian philosopher, author, and academic. She works as an associate professor at the Indian Institute of Technology in Delhi, where she teaches ontology, metaphysics, literature, and philosophy of politics. She studies two types of philosophy – deconstruction and post-metaphysics.
Wiki/Biography
Divya Dwivedi was born in 1981 (age 42 Years; as of 2023) in Allahabad, Uttar Pradesh. After completing her school education, she joined Lady Shri Ram College in Delhi to attain a Bachelor's degree in Arts. She then earned a Master of Arts degree at St. Stephen's College in Delhi. After that, she obtained an M.Phil degree from the University of Delhi, and later, she completed her doctorate at the Indian Institute of Technology in Delhi. [1]IIT, Delhi
Physical Appearance
Hair Colour: Brown
Eye Colour: Black
Family
Parents & Siblings
Her father, Rakesh Dwivedi, is a senior lawyer in the Supreme Court of India.
Her mother, Sunitha Dwivedi, is a freelance writer.
Husband
She is unmarried.
Other Relatives
Her paternal grandfather, S. N. Dwivedi, was a judge at the Supreme Court of India.
Her maternal grandfather, Raj Mangal Pande, was a minister in the Union Government of India.
Career
In 2003, Divya Dwivedi joined Saint Stephen's College at Delhi University and began working as an assistant professor on an ad-hoc basis. She then served as an adjunct faculty in the Department of English at Delhi University from January 2011 to April 2012. In 2013-14, she was a visiting fellow at the Centre for Fictionality Studies, Aarhus University in Denmark. In June 2017, Divya Dwivedi was elected as a member of the committee on Literary Theory at the International Comparative Literature Association (ICLA). In 2022, she was elected as an executive council member of the International Society for the Study of Narrative (ISSN).
Literary Works
Divya Dwivedi co-edited the books "Public Sphere from Outside the West" in 2015 and "Narratology and Ideology: Negotiating Context, Form and Theory in Postcolonial Texts" in 2018.
She co-authored a book titled "Gandhi and Philosophy: On Theological Anti-Politics" in 2019.
In 2022, Divya Dwivedi edited a book titled "Virality of Evil."
She is the editor and co-founder of the international multilingual journal "Philosophy World Democracy."
Her work on psychoanalysis helps to understand how psychology, mass thinking, and politics are connected.
Controversies
Remarks on Hinduism during the G20 Summit (2023)
In 2023, Divya Dwivedi sparked controversy when she talked about Hinduism during the ongoing G20 Summit in Delhi in a conversation with a French news channel, France 24. She stated that the future of India would be without Hinduism, which upset many social media users. In her interview, Divya Dwivedi said that there were two kinds of India – one with a caste system that oppressed many people, and the other, a future India without caste oppression and Hinduism, waiting to be seen by the world. [2]The Free Press Journal
Facts/Trivia
Her research areas include Philosophy of Literature, Philosophy of Psychoanalysis, Literary Theory and Criticism, Formal inquiry into fictionality, Critical Philosophy of Caste and Race, Political thought of Gandhi, Political Cartoons, and Novels of O V Vijayan.
In 2022, Divya Dwivedi was a fellow at the Archives Husserl, École Normale Supérieure, Paris.
According to Dwivedi, philosophy is a tool to challenge the status quo and should be linked to politics. She disagrees with labelling one's philosophy and believes that postcolonial theory and Hindu nationalism both support the upper caste in India. She advocates for the destruction of the caste system in India for true equality to happen.
Divya Dwivedi has been featured in several international interviews including "The proletariat are all those who are denied the collective faculty of imagination at ILNA," "Interview with Divya Dwivedi at Unesco," "#ELLEVoices: Divya Dwivedi On How She Is #ImaginingTheWorldToBe in Elle Magazine," and "A French-style revolution alone can help India recover from its current caste stasis, says Prof Dwivedi with Asian Lite."