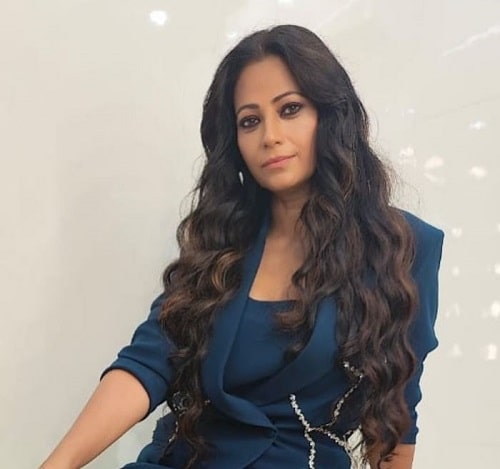 Aaliya Siddiqui is an Indian film producer who is known for being the ex-wife of the popular Indian actor Nawazuddin Siddiqui. In 2023, she participated in the digital reality show 'Bigg Boss OTT Season 2,' which streamed on JioCinema.
Wiki/Biography
Aaliya Siddiqui was born on Monday, 18 April 1977 (age 46 years; as of 2023) in Jabalpur, Madhya Pradesh, India. Her zodiac sign is Aries. While she was in school, she participated in various sports.
Physical Appearance
Height (approx.): 5′ 4″
Hair Colour: Brown
Eye Colour: Brown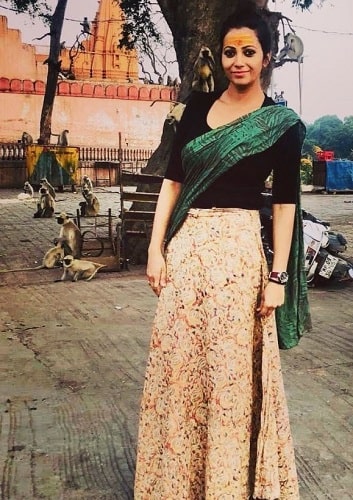 Family
She belongs to a Brahmin Hindu family. [1]Amar Ujala
Parents & Siblings
Her father's name is Kishor Pandey. She has a sister named Archana Pandey.
Husband & Children
After dating for almost ten years, she got married to the Indian actor Nawazuddin Siddiqui on 17 March 2010. While they were dating, they had parted ways at one point in time over mutual differences and Nawaz had then married Sheeba, his first wife, suggested by his mother and family. However, that marriage didn't last for long as they were least compatible and faced several issues. Eventually, Nawaz and Sheeba called it quits and got divorced. It was after a few years that Aaliya yet again came back into Nawaz's life and he decided to get married to him. Various sources shared that, they were also in a live-in relationship before getting married to each other. [2]DNA India
Aaliya and Nawaz have a daughter named Shora Siddiqui and a son named Yaani Siddiqui.
In 2021, Aaliya send a divorce notice to Nawaz. The reason she cited for seeking a divorce was that she experienced domestic violence and torture in their relationship. In 2023, the couple filed for divorce due to their personal differences. In an interview, Aaliya said,
No, the divorce is not official yet. The court has asked us to solve our problems mutually as it is the matter of our children's lives. The court has been extremely supportive, they are doing everything to help our family. The judge has also taken a good decision where they have told our children that they can stay wherever they feel comfortable, whether it is Dubai or in India. The court has asked to mutually resolve it."
Relationships/Affairs
In June 2023, she shared an Instagram post with a man from Italy. Various sources claimed him as Aaliya's boyfriend. [3]NDTV
Career
Producer
She has started a film production company named YS Productions. In 2020, she worked as a producer in the Hindi short film 'Lakshman Rekha.' She has also worked as a producer in the 2022 Hindi film 'Holy Cow.'
Contestant
In 2023, she participated in the digital reality show 'Bigg Boss OTT Season 2.' The show was streamed on JioCinema. In the first episode of the show, she shared that her ex-husband Nawazuddin supported her to participate in the show. [4]Hindustan Times
Controversy
Row with Ex-Husband Nawazuddin Siddiqui
According to reports, problems in Nawazuddin Siddiqui and Aaliya's marriage began in 2017 when news of Nawaz's affair outside of their marriage started circulating in the media. Aaliya then claimed that she has faced harassment at Nawaz's home. In January 2023, Aaliya's lawyer alleged that his client is being subjected to torture by Nawaz and his family. A detailed statement by Aaliya's advocate Rizwan Siddiquee mentioned that the actor and his family were depriving Aaliya of basic necessities like food, a bed, and access to the bathroom, and restricting her movements. On 11 February 2023, Aaliya Siddiqui posted a distressing Instagram video of her argument with Nawaz. In the video, Nawaz was seen at the entrance gate of his home in Andheri, stating that he was staying at a nearby hotel and had come to take their daughter Shora with him for presumed visa-related procedures. In the video, Aaliya was heard saying,
I don't trust you at all. You denied accepting our child."
After making various allegations against the actor, Aaliya disclosed that she filed a rape complaint against Nawazuddin on 24 February 2023 at the Versova police station. She also accused him of remaining silent when his mother called her children "illegitimate." In a three-minute-long clip, Aaliya said,
He claims he wants custody of the kids. He has never experienced the joy of raising the kids, he doesn't even know how to change a diaper or realize when our kids grew up, and now he wants to take them from me and portray himself as a good father. He is a cowardly father who is abusing his power to take the kids from their mother. But he doesn't realize that the Almighty has the ultimate power."
Later, Aaliya claimed that Nawazuddin was preventing her and the kids from staying in the house. Guards were appointed to stop them from entering. Aaliya shared these claims in a video posted on her Instagram. According to Nawaz's lawyer, the property was registered in the name of his mother, Mehrunisa Siddiqui. This means that the house belongs to Mehrunisa and not Nawazuddin. Her caretaker, not Nawazuddin, made the decision to deny Aaliya entry into the house. Nawaz's lawyer clarified that Nawazuddin does not have the authority to make decisions regarding access to the property. The statement further explained that only the children were allowed on the property, and Aaliya was not permitted because the property belonged to Nawazuddin's mother. Later, during a court hearing, Nawazuddin's lawyer, Nadeem Zafar Zaidi, claimed that Aaliya was already married to someone else when she married Nawazuddin, and she had kept this information hidden from him. Zaidi also alleged that Aaliya, her sister, and her first husband had conspired against Nawazuddin because he has become a popular star. In a press conference in Delhi, Zaidi stated that Aaliya had different names and marriages in the past, going by the names Anjali Kumari, Anjana Pandey, Anjana Anand, and Zainab. He mentioned that Aaliya married Nawazuddin and then divorced him in 2011 with mutual consent. However, when Nawazuddin's career started to soar, Aaliya reappeared in his life. According to Nawazuddin's lawyer, Aaliya, previously known as Anjali Kumari, had a complex marital history. In 2001, she married Vinay Bhargav and later changed her name to Anjana Pandey when she moved to Mumbai. In 2010, she became Anjana Anand before adopting the name Zainab. During this time, she married Nawazuddin but divorced him in 2011 mutually. However, when Nawazuddin's career started to flourish, she reentered his life as Aaliya. His lawyer also said that she had another love marriage with a man named Rahul. In 2020, Aaliya sent him a divorce notice, which seemed illogical as they had already separated. Nawazuddin's lawyer also claimed that Anjana had another love marriage with a man named Rahul in 2008-2009. He stated that Anjana's ambition drove her to form a group, which included her sister, Archana Pandey. In 2023, Nawazuddin filed a defamation case against Aaliya and his brother, Shamasuddin, following the allegations made by both parties. Nawazuddin sought Rs 100 crore as damages for the defamation and harassment he claimed to have faced due to misleading claims. He also requested a permanent injunction to prevent Aaliya and Shamasuddin from defaming him on social media. Nawazuddin asked for a written public apology and the withdrawal of the defamatory allegations made against him. Nawazuddin alleged that Shamasuddin instigated Aaliya to file false cases against him. He further claimed that Shamasuddin and his wife misappropriated Rs 20 crore and had audio and video recordings of his meetings. According to Nawazuddin, Shamasuddin's services as his manager were terminated in 2020, and he received legal notices from government authorities for unpaid dues amounting to Rs 37 crore. The actor stated that his estranged wife and brother started blackmailing him with cheap videos and social media comments when he requested the return of his properties. Nawazuddin also accused Aaliya of misusing the money he provided for their children's education and the funds he gave her to start a production house. Nawazuddin claimed that the defamatory videos and posts made by Aaliya and Shamasuddin had caused the postponement of his films. He expressed feeling uncomfortable attending social gatherings and going out in public due to the defamatory content. Following the defamation suit, Nawazuddin expressed a desire for a settlement with his estranged wife and has sent a settlement draft to her lawyer, Rizwan Siddiquee. Aaliya's lawyer questioned the timing of the settlement draft and stated that any consent terms for a settlement would require the withdrawal of the defamation suit. [5]The Free Press Journal [6]DNA India [7]The Indian Express
Facts/Trivia
In her leisure time, she loves to dance, travel, and do painting.
She is often spotted consuming alcohol at parties and events.
In 2023, though an Instagram account, she shared that she would start her NGO named "Dribble Ek Boond" to educate helpless children for a better future.