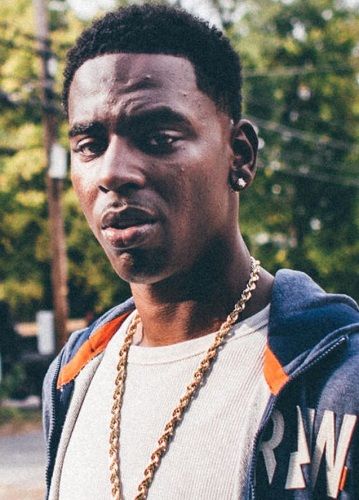 Young Dolph was an American rapper who was shot dead on November 17, 2021 in Memphis City, Tennessee, by an unidentified gunman.
Wiki/Biography
Adolph Robert Thornton Jr. [1]Fox 13 was born on Saturday, July 27, 1985 (age 36 years; at the time of death), in Chicago, Illinois, U.S. His family moved to Memphis, Tennessee, when he was two years old. His zodiac sign is Leo. He did his schooling at Hamilton High School, Illinois, U.S.
Physical Appearance
Height (approx.): 6′ 2″
Hair Color: Black
Eye Color: Black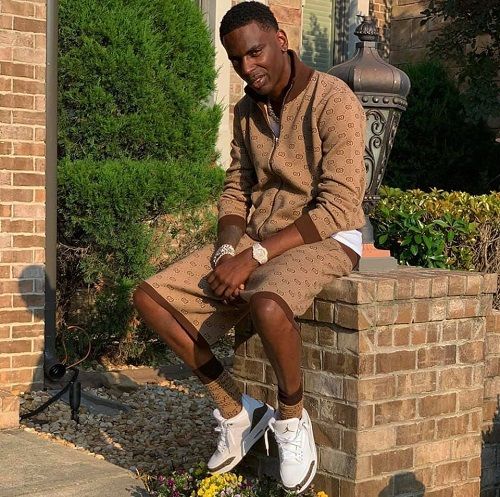 Family
He was born and brought up in the Memphis community. [2]The U.S. Sun
Parents & Siblings
He was brought up by his grandmother as his parents were drug addicts and used to visit him once in a few weeks. He was the eldest of his two sisters and two brothers. He was the second cousin of the American rapper Juice Wrld. One of his younger brothers is popularly known as Still Famous901.
In an interview, while talking about his grandmother, he said,
I recognised my grandmother as the meanest motherfucker in the world. I didn't get that shit at the time. … All the shit she was telling me, I get to seeing that shit when I hit about 15. I started utilising her teachings throughout my life to be more independent. My grandmother often did not allow me to have friends visit our home but on occasion let homeless friends stay with the family."
Wife & Children
He had two children with his girlfriend Mia Jaye, his son named Tre Tre Thornton was born in June 2014, and his daughter named Aria Ella Thornton was born in April 2017.
Relationship
His long-time girlfriend, Mia Jaye, is the CEO of her own retail brand Momeo (pronounced Mom-E-O) which also works for the social cause of the black people.
Career
Success in Early Career (2008-2017)
He debuted as a rapper with his mixtape 'Paper Route Campaign' in 2008.
After almost two years, he released his own music label 'Paper Route Empire,' and in the same year, he released another mixtape 'Welcome 2 Dolph World' under his own music label. After the release of his mixtapes 'High Class Street Music' and 'High Class Street Music Episode 2' in 2011, he started getting popularity as his style of rap flow was different from other Memphis rappers. In 2014, he got an offer from the Memphis rapper Yo Gotti to work under Yo Gotti's music label, but Dolph rejected the offer as he wanted to work independently. He was featured in the popular single "Cut It" (rapped by the American rapper O.T. Genasis) in 2016. In the same year, Dolph released his debut music album "King of Memphis" under his own music label. The album was a hit and was on the 49th rank on the Billboard 200.
His album's title was not well received by other Memphis rappers who released a diss track titled "SHAKE SUM (Young Dolph Diss)" (2017) in response to Dolph's album. This created a rivalry among the rappers, and in response, Dolph released a diss track against Yo Gotti titled "Play Wit Yo' Bitch." After the release of the music video "Play Wit Yo' Bitch" in 2017, the hatred among the rappers increased, and the day following the release of the music video, Dolph's car was shot over 100 times. However, Young Dolph did not suffer any injury as his car was bulletproof. [3]The U.S. Sun
He received huge media attention for the incident and using the publicity he released the studio album 'Bulletproof' in 2017. He was attacked again in the same year, and in the reference to the incident, he released the extended play titled "Niggas Get Shot Everyday" in 2018.
Topping the Charts (2017–2020)
In 2017, he signed his cousin-by-marriage and rapper Key Glock to work with him under his music label 'Paper Route Empire.' They collaborated for the single track "Major" in 2018 which was a major hit and was ranked at no. 47 on the Hot R&B/Hip-Hop Songs chart. In 2018, he received a label deal worth USD 22 million, but he rejected the offer to work independently. In the same year, he decided to make a record deal with the music label Empire Distribution and released the music album 'Role Model' under the collaboration of Empire Distribution and his music label 'Paper Route Empire.' He then released his first collaborative album "Dum and Dummer" along with the American rapper Key Glock in July 2019. The album was a super hit and was his first album to reach Top 10 rank on the Billboard 200.
Retirement Rumours (2020-2021)
At the beginning of 2020, there were rumors that Dolph would retire from the music industry to focus on his personal life. The rumors turned out to be true when Dolph shared a post on his Instagram account stating,
Highly considering quitting the music business because I really wanna be with my kids 24/7."
Amid the COVID-19 pandemic in 2020, he released a single "Sunshine" highlighting the pandemic issue. During an interview, he talked about his album. He said,
Man, my little boy wanted to hear some new music. … I'll keep it real: I ain't been on my rapper shit, I been on my industry shit, the big bro shit. I got a lot of artists, and I been dropping all my artists' projects, and they going up. … So I'm like, 'Yeah, I gotta go ahead and give it to them.' I gotta drop it."
Instead of retiring, he continued releasing his music albums including "Rich Slave" (2020) and "Dum and Dummer 2" (2021). On 30 July 2021, he released a compilation album 'Paper Route Illuminati' under his music label.
Car Collection
Tattoos
Marijuana tattoo on his right forearm
'Gastaldo' tattoo on his right forearm
Tattoo on his right shoulder and arm
'Portrait' tattoo on his right forearm
Tattoo of 'PRE' (initials of his music label company 'Paper Route Empire') on his right forearm
A tattoo on the inner portion of his right arm
Death
On 17 November 2021, at around 1 pm, while he was at a local shop in the Memphis city of Tennessee, buying cookies for his mother, he was shot dead by an unidentified man. [4]The Guardian After his death, the place of his death was crowded for hours, also, the curfew that was called for by the Memphis councilman to prevent any civil unrest or violence.
Facts/Trivia
During an interview, he talked about his tough childhood days. He said,


We were in the fourth, fifth and sixth grades, seeing this living hell. I've just always wanted the money. I told my grandma a long time ago that I was going to take my mom and dad out of the hood. I was a little boy saying that shit. I ain't never really had no dad, just the street's ways, and I'm giving [people] game that their dad was supposed to be giving them, on these tapes and lyrics. My whole thing is about giving these folks the real."
He was involved in various social activities like donating meals on Thanksgiving, providing donations for the cancer patients, and donating USD 25,000 to the school Hamilton High School, in Chicago, Illinois, U.S.
As of November 2021, he has around 1.5 million subscribers on his YouTube channel titled 'Young Dolph.'
Some of the items which he always carried with him were his house shoes, cocoa buttercream, and grapefruit.
He used to play Ping Pong and visit strip clubs in his leisure time.
Young Dolph used to smoke cigars.