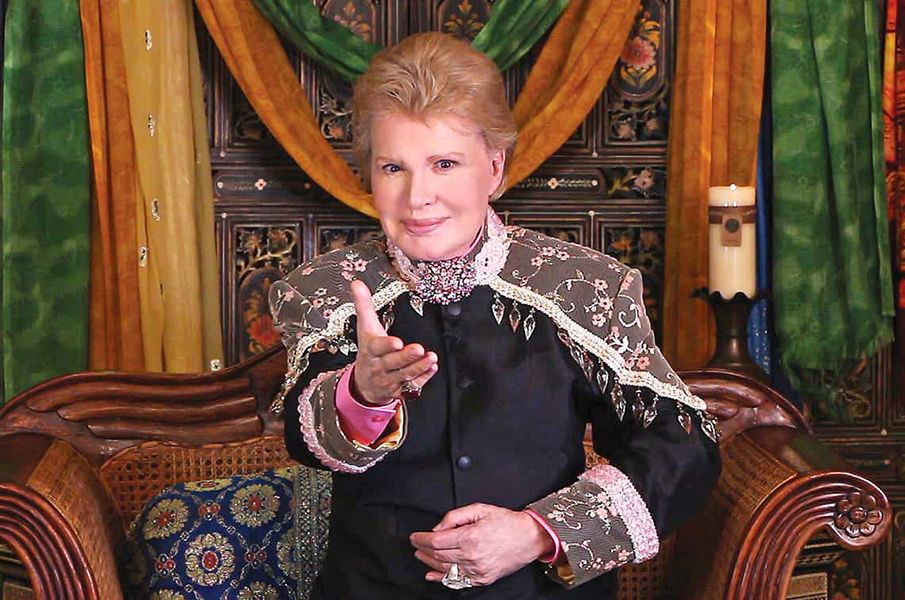 Walter Mercado was a Puerto Rican astrologer, actor, dancer, and writer who is best known as a television personality for his shows as an astrologer. He was also known as 'Shanti Nanda' and 'Walter of Miracles.'
Wiki/Biography
Walter Mercado was born as 'Walter Mercado Salinas' on Wednesday, 9 March 1932 (age 87 years; at the time of death) in a ship that sailed from Spain to Puerto Rico. He grew up in Ponce, Puerto Rico. His zodiac sign is Pisces. He did his major in Pharmacology from the University of Puerto Rico. He also majored in psychology, astrology, cosmology, parapsychology, theatre, and dance. He studied music from Dr Ludwig Shajowics. He is also an expert in dream interpretation and numerology. He learned astrology from a teacher from Jamaica. He studied classical ballet from an Austrian teacher, Madame Herta Brauer. His teachers, Ruth Vera, Gloria Belmonte, and Gilda Navarra taught him flamenco, Ana García taught him modern ballet, and Luisa Navas taught him folk ballet.
Physical Appearance
Height (approx.): 5′ 9″
Eye Colour: Dark Brown
Hair Colour: Golden Blonde
Family & Ethnicity
Walter Mercado's father, José María Mercado was from San Germán, Puerto Rico, and his mother, Aída Salinas was from Catalonia, Spain. He had a brother named Henry. In 2003, he revealed that he was in a relationship with Mariette Detotto, with whom he had shared a TV program.
Career
As a Dancer
He began his career as a dancer and was one of the most prolific dancers of Puerto Rico. He used to dance with Velda González, a famous Puerto Rican dancer, actress, comedian, politician, and former Senator. He also coupled with Zaida Acosta, Irma Toro, and Candy Camerón in dance.
As an Actor
He made his debut with the production of Esther Palés, and the telenovelas, Un adiós en el recuerdo (A Farewell to the Memory) and Larga distancia (Long Distance), are his first most remembered works. He acted in the TV serials, Yo no pedí vivir Historia de mi vida (1963), Ana Rosa (1965), La mujer de aquella noche (1968), Recordar (1968), Entre el puñal y la cruz (1969), Una sombra (1970), and La intrusa (1970). Later, he began to tour stages in many countries and did theatres. He is remembered for his performances in the theatrical plays, Anastasia, Bodas de sangre, La dama de las camelias, Androcles y el león, Los cuatro coroneles, El tríptico de amor dolor y muerte, Todos los hijos de Dios tienen alas (1960), and Look Back in Anger (Mirando hacia atrás con ira) (1970).
As a Celebrity Astrologer
His career as a TV personality started when he was called as a replacement for a guest who had failed to appear in a show, produced by Elin Ortiz, a Puerto Rican actor, comedian, and producer. He was slated to fill a 15-minute show slot by making astrological predictions. Impressed by his performance, he was cast as a regular on the show, where he used to make astrological predictions. In 1970, he became a regular in the show, El Show de las 12. He used to host a weekly astrology show in the WKAQ-TV network. Years later, when the channel changed its programming, he shifted his weekly program to WRIK-TV. In the 1980s, his show was telecasted in many channels across Latin America and the United States. After staying in WRIK-TV for a while, he moved his show to WKBM-TV. He also appeared in many radio broadcasts.
In addition to TV channels, he also used to write predictions for various newspapers, magazines, and web pages, and was a daily columnist for Miami Herald, El Nuevo Día in Puerto Rico, Hoy in Chicago, Hoy in Los Angeles, Listín Diario of the Dominican Republic, and other newspapers in South and Central America. From the 1980s to the 1910s, his shows aired on Univision network across the Americas. From 1994 to 2009, he also appeared on Primer Impacto, a show which airs on Univision Network.
In 2014, she became a business partner with Entertainment Events AZ, a Phoenix-based marketing and mobile application development company.
Other Works
By the end of the 1980s, Mercado had authored seven books. Out of them, the book titled Más allá del horizonte (Beyond the Horizon) (1997) was published in three languages, Spanish, English, and Portuguese.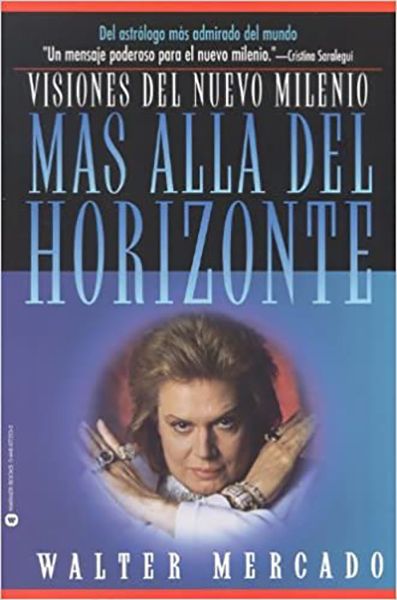 He has also authored the books, Mensajes Para Vivir, co-authored with Dr Leon Alberto Vasquez (unknown date), Enciclopedia De Walter Mercado (Tomo 1) (1983), Guia Para Una Vida Mejor (1997), and El Mundo secreto de Walter Mercado (Spanish Edition) (2010). He also established a dramatic arts school, Walter Actors Studio 64, acting as its director, Estrella Artau (a musician) as co-director, and Laura Martell as one of its teachers. He also taught dance and drama in the school.
Awards & Achievements
The Title of Mr Televisión by the Association of Latin Entertainment Critics of New York
The title of Señor Televisión at the 1972 Festival de Codazos in the Dominican Republic
Awarded by the New Jersey House of Representatives
The United States General Assembly proclaimed June 21, as the day of Walter Mercado
The Certificate of Appreciation of the city of Miami Beach
Honoured with Bronze Mould of his hand at Gallery of the Immortals in Mexico City
Received an Achievement Award from Miami Mayor, Alex Penelas
Title of Doctor Laureate from the Philobisantina Church in Valencia, Spain
Crowned as the King of Astrology in New York in 1990
Title of Astrologer for the New Millennium in 1999
In 2000 he received the Life-Time Achievement Award (recognition of a lifetime dedicated to art and spirituality) by the Institute for Puerto Rican /Hispanic Elderly
Honoured with Benicio del Toro, Justino Díaz, and other prominent Puerto Ricans at the Puerto Ricans Gala in 2004
Controversies
In 1995, Walter and Bart Enterprises International signed a deal through which the company could produce materials featuring Mercado's psychic services, using the "Walter Mercado" trademark as well as Mercado's name and likeness. Under the arrangement, Walter used to get a $25,000 monthly base from Bart and $7,000 a month for costumes and additional work. However, in 2006, Walter suddenly stopped producing materials for Bart, and Bart, in turn, stopped paying Walter. In November 2006, he decided to terminate the contract with Bart, using unpaid compensation as an excuse, and around the same time, his company, Astromundo had also applied for the Walter Mercado trademark. This led to both the parties to file a case against each other. The decision came in the favour of Bart; pronouncing that Bart can continue using Mercado's name and likeness in future commercial projects. Later, he settled the case and retrieved the rights to his name.
In 1998, he was sued by a group of fans, who had invested in a jewelry brand named Unique Gems International Corp., after Walter endorsed the beads marketed to have special healing powers. The president of the company was sentenced 14 years of imprisonment for defrauding 16,000 people in a $90 million plot in 2006.
Death
In January 2012, he was admitted to Cleveland Clinic, Cleveland, Ohio following cardiac problems. Later, he suffered from weak health. On the night of Saturday, 2 November 2019, he died at Auxilio Mutuo Hospital in San Juan, Puerto Rico, due to reported kidney failure. He was buried at Señorial Memorial Park in Cupey Barrio, San Juan, Puerto Rico.
Facts/Trivia
He was known as 'Walter de los Milagros' in his childhood. When he was six years old, he gave his first prediction when he warned his teacher that the school bell would fall. His prediction came true when the next day, an earthquake struck, and the bell fell with a thunderous sound.
According to Walter, he had spiritual abilities from a very young age. Talking about it, he said,


Since I was very little I had revelations and visions. The people followed me so I can touch them for good luck or for health. I'm always giving that touch of love and they believe that that touch of love makes a miracle. That's why they call me Walter of The Miracles.

In October 2010, he changed his name to 'Shanti Ananda,' Sanskrit words meaning 'peace happiness.'
He had named himself according to different regions, such as Swami Shyam & Swami Rama Chaitanya in New Delhi, Swami Chidvilas in Poona, Bombay, and Swami Shanti Ananda in Oregon.
On 2 February 2015, Walter Mercado and Entertainment Events AZ launched 'www.waltermercado.com.' The site was developed to allow Mercado's fans to hear their daily horoscopes, get tarot readings, zodiac compatibility, predictions, and ask questions from Walter Mercado.
In 2014, he started a dating site, 'www.passionlatinos.com,' and 'Línea Cautivadora,' which consists of Zodiac Soaps, body lotions, body mists, aromatic candles, and beaded jewellery.
In May 2015, Walter Mercado and Entertainment Events AZ launched mobile applications for iOS (iTunes) and Android.

He was a polyglot and was fluent in Spanish, French, English, Italian, Portuguese, and Greek.
He was also known for his strong resemblance to Liberace, an American pianist, singer, and actor.
Whenever Walter used to appear on TV, he would come heavily decorated with over-the-top capes. In 2019, he put most of his famous capes and sculpture on exhibition at HistoryMiami Museum.
He used to end his shows with the catchphrase,


Pero sobre todo, mucho, mucho, mucho armour"
Walter always challenged the notion of gender. He believed in the philosophy of duality in nature (Ying and Yang) and considered that he had both feminine and masculine energies. When he was asked about his sexuality, he said,


The people want to know is Walter straight, homosexual, metrosexual, bisexual — I don't care," he said. "Here I am, I am who I am, that's it. I'm so connected to people and to the divine for that. That I look feminine with a cape? Everyone knows we have two energies – yin and yang – and I know how to balance them. If I have to be a warrior, then I'll be that. If I have to be soft and subtle, I can be that, too."
Walter studied many religions including Judaism, Hinduism, Buddhism, Islam (Sufism), and Taoism.
He prophesized for many, two of his most famous prophecies were, Bill Clinton to be elected as the US president, and Madonna to be cast as 'Eva Perón' in the film Evita (1996).
He was an avid dog lover and owned a pet dog named Runa.