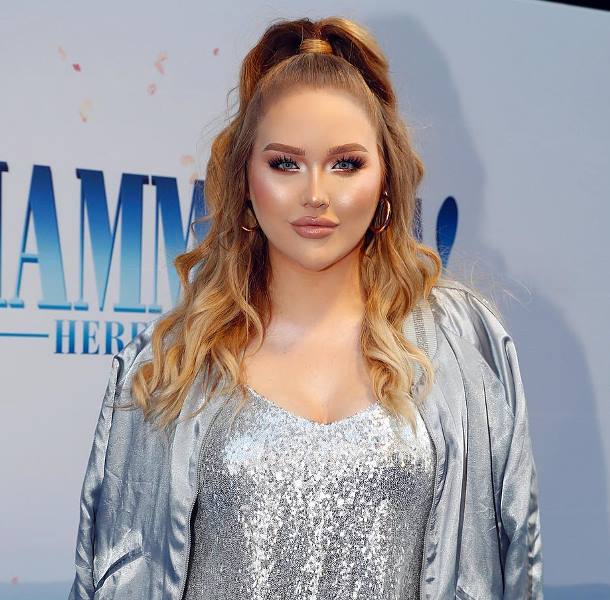 Nikkie de Jager is a Dutch makeup artist and beauty vlogger who is popular for her YouTube channel 'NikkieTutorials.' In 2015, she came into the spotlight with her YouTube video titled 'The Power of Makeup' which went viral and inspired many other people to show their faces with and without makeup.
Wiki/Biography
Nikkie de Jager was born on Wednesday, March 2, 1994 (age 26 years; as of 2020), in Wageningen, Netherlands. She is a transgender woman. At the age of six, she began to grow long hair and dress up like a girl. At the age of fourteen, she started taking hormones and growth suppressors, and by the age of nineteen, she got fully transitioned into a woman. [1]BBC Thereafter, she pursued a professional hair & makeup course from B Academy, Amsterdam, Netherlands. Later, she also pursued a course at WE-R Agency's Hair School. [2]Internet Archive
Physical Appearance
Height (approx.):  6′ 2″
Hair Colour: Blonde
Eye Colour: Hazel Grey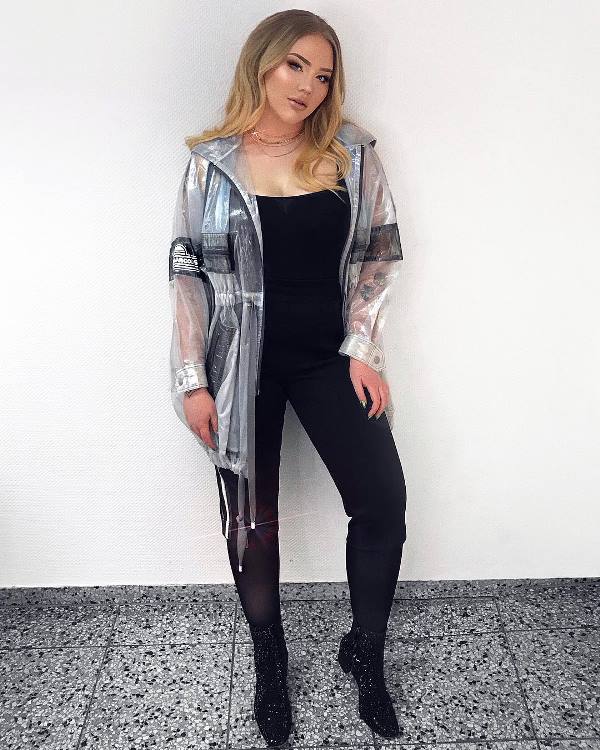 Family & Ethnicity
Parents & Siblings
Her mother, Saskia Spee (or Saskia De Orchidee), is the owner of the Dutch cosmetics company Het Cosmeticahuis. Her brother's name is Emile de Jager.
In 2010, Nikkie's mother Saskia De Orchidee got married to Jeroen Spee who has two sons; Ravi Spee, and Mikai Spee (died in 2018 due to lymphatic cancer) from his previous marriage.
Relationships, Husband & Children
In August 2019, she got engaged to her boyfriend Dylan Drossaers who proposed to her while they were on vacation in Italy.
Career
In an interview, Nikkie revealed that she started filming makeup tutorials after watching Sandy Gold's 'Wake Up and Makeup' video in which she recreated the Lauren Conrad look. Nikkie De Jager was obsessed with Lauren Conrad's eyeliner, and she spent a whole day watching MTV's The Hills, an American pseudo-reality television series, and got inspired by the beauty of the American actress Lauren Conrad who was one of the protagonists of the show. In an interview, she said,
I saw Sandy Gold and she did "Wake Up and Make Up," and she literally filmed herself getting out of bed to do her makeup to look like Lauren Conrad. I was obsessed…So I found this entire world of beauty gurus doing tutorials, which was really small back then. That's when I started practicing, going to the drugstore, getting stuff — and that's where it all began."
In 2008, at age of fourteen, she uploaded her first YouTube video, "Makeup Tutorial; My first official Look for YT."
Thereafter, she uploaded various makeup tutorial videos, and eventually, NikkieTutorials became a household name in The Netherlands which bagged massive views and subscriptions. Later, she got contacted by the makeup artist Pascale Tesser who taught professional makeup at B Academy, Amsterdam. In 2010, she pursued a makeup course by Pascale Tesser at B Academy, where she also enrolled herself in the Hair on the Set: Level 1 Course. After joining the Pascale Tesser's Colourfool Agency in 2011, she began her journey as a professional make-up artist and worked for the Dutch television series, like Hollands & Benelux's Next Top Model, Miljoenenjacht, and The Face. Apart from television series, she also worked for fashion magazines like Marie Claire, Linda, Talkies, and Fashionista. To master the art of hairstyling, Nikkie pursued a course at WE-R Agency's Hair School in 2013. Later, in the same year, she was selected as the head-makeup artist for the fashion reality series,'I Can Make You a Supermodel.' In 2014, she quit working at Pascale Tesser's Colourfool Agency and became a freelance hair & makeup artist. In 2015, she became famous for her YouTube video "The Power of Makeup" in which she painted her half face with makeup and left the other half bare. The YouTube beauty star put her reputation at risk in order to prove that makeup is just for amusement and that one must never hate his or her natural face.
In 2016, she launched a range of products in collaboration with Too Faced Cosmetics. The range of products, which consisted of a black stretch marker, liquid liner, and eye shadow palette, was inspired by "The Power of Makeup" video. Other cosmetic brands with which she collaborated are Ofra and Maybelline. In 2017, she made her television debut as a participant on the Dutch game show The Big Escape. In the show, the participants compete with or against each other to break free from the so-called escape rooms.
She appeared as a contestant in reality TV shows Wie is de Mol? (2019), Weet Ik Veel (2019), and Thank You For The Music (2019), etc. In January 2019, Nikkie de Jager became the first-ever global artistry adviser for the high-end cosmetic brand 'Marc Jacobs Beauty.' Later, in the same year, she uploaded a makeup tutorial video with the popular American singer Lady Gaga to promote Lady Gaga's makeup brand Haus Laboratories, a vegan and cruelty-free cosmetics brand. In May 2020, she became co-host in the show Eurovision: Europe Shine a Light. In August 2020, Nikkie De Jager launched her own eyeshadow palette in collaboration with the cosmetic brand Beauty Bay. In 2020, she was the winner of the Dutch reality television game show Wie is de Mol? (2020).
Awards/Honours
In 2017, Forbes magazine named Nikkie de Jager one of the top ten beauty influencers
Winner at 9th Annual Shorty Awards (2017) in the category of Youtube Guru
Winner at Teen Choice Awards (2017) in the category of Choice Web Star: Fashion/Beauty
Nominated at E! People's Choice Awards (2018) in the category of The Beauty Influencer of 2018
Nominated WOWIE Awards (2020) in the category of Outstanding Twitter
Nominated WOWIE Awards (2020) in the category of Outstanding YouTube
Controversies
In 2017, Jeffree Star, an American make-up artist, accused Too Faced Cosmetics of underpaying NikkieTutorials for their collaboration. According to the Youtube channel Here for the Tea, Nikkie de Jager was paid a flat rate of $50,000 for a collaboration that sold over 1,50,000 products of $56 each, equaling to about $8.4 million in revenue. Although, she was supposed to be paid after six months, during which she wasn't allowed to work with other brands, reportedly, she was paid by Too Faced after nine months. In addition to being underpaid, Nikkie also revealed that the product's poor quality almost ruined her career. In October 2019, Nikkie De Jager spoke about the controversy for the first time through a tweet, which read,


I signed my contract with TF back then because I was naive & didn't know better. At the end of the day, I signed it, it's my own fault — but what I'll never forgive is that 'allegedly' they changed the palette's quality behind my back. 1000's of negative reviews & I was clueless." [3]Insider

In January 2020, De Jager revealed that she is transgender via YouTube Video titled "I'm Coming Out"
In the video clip, Nikkie also told that she was being blackmailed by someone who made threats to disclose her gender publicly. The video was a big hit and among the members of the LGBT community, and Nikkie earned reassurance from her fans and other YouTubers. [4]BBC
After she gained popularity via her coming-out video in January 2020, Nikkie De Jager appeared as a guest on The Ellen DeGeneres Show, where she talked about her experience of coming out as transgender. Later, in an interview, she revealed that she was ill-treated on The Ellen DeGeneres Show. In the interview, she stated that Ellen, the host of the show, was unwelcoming and bitter. Nikkie de Jager told the Dutch outlet &C Magazine that on the set she wasn't allowed to use the nearest bathroom because it was reserved for the Jonas Brothers.  [5]

Insider
Assets/Properties
Nikkie de Jager owns a house in Uden, Netherlands.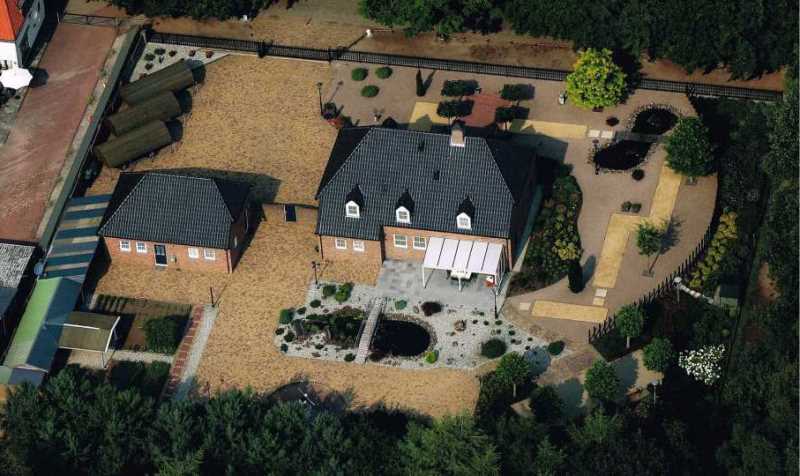 Facts/Trivia
In 2020, via YouTube video, Nikkie de Jager announced that she will be the Dutch ambassador of the United Nations (UN).
On August 8, 2020, Nikkie and Dylan made headlines as they were robbed at gunpoint in their house in Uden. Nikkie posted a story on her Instagram account stating that they were fine physically, but, emotionally they were shaken. The police reported that one resident had superficial injuries.