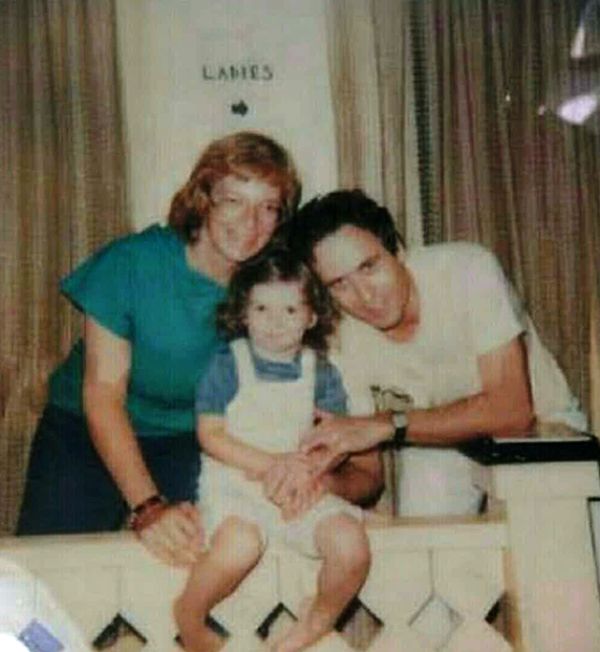 Rose Bundy is the daughter of an American serial killer, Ted Bundy, who was considered by the FBI as "society's most infamous and notorious serial killer." Although much is known about Ted Bundy, there is not much information about his daughter, Rose Bundy.
Wiki/Biography
Rose Bundy was born on Sunday, October 24, 1982, (age 37 years; as of 2019) in Florida, United States. [1]Women's Health Reportedly, her mother, Carol Anne Boone, got pregnant with Rose while visiting Bundy in the Florida State Prison when he was on death row; however, it's not clear how exactly that happened because conjugal visits were prohibited for inmates on death row.
According to Ann Rule's biography of Bundy, The Stranger Beside Me, bribing guards by the prisoners to allow them to have sex with their partners was a hidden secret at that time, and it might have been possible that Bundy could also have bribed the guards to have sex with Carol Anne Boone in the Florida State Prison. [2]All That's Interesting There's another theory about Rose's conception, according to which Boone might have passed an empty condom to Bundy via a kiss, and Bundy returned it in the same manner after filling it with his semen. [3]The Sun
Family
Rose Bundy's mother's name is Carol Anne Boone who worked at the Department of Emergency Services (DES) alongside Ted Bundy. When Carol Anne Boone first met Bundy in the second half of 1974, she was a twice-divorced mother of two. Carol Anne Boone got married to Ted Bundy in a courtroom in Orlando on February 9, 1980. [4]The Deseret News
However, in 1986, three years prior to Ted Bundy's execution, Boone divorced him. In an interview, while describing her first meeting with Ted, Boone said,
"I liked Ted immediately. We hit it off well. He struck me as being a rather shy person with a lot more going on under the surface than what was on the surface. He certainly was more dignified and restrained than the more certifiable types around the office. He would participate in the silliness partway. But remember, he was a Republican." [5]Oxygen
Rose Bundy's mother died in a Washington state retirement home in 2018. [6]Oxygen Rose Bundy's father, Ted Bundy, was one of the most infamous and notorious serial killers in the United States. Ted Bundy was responsible for countless abductions, rapes, and murders of young American girls and women. After multiple trials, Ted Bundy was executed on January 24, 1989. Before his execution, Bundy had confessed at least 30 homicides; however, some believe that the number is possibly higher. Reportedly, Rose wasn't the first child of Carol Anne Boone who also had a teenage son, James, from a previous marriage. [7]Women's Health
Although Rose was the first biological child of Ted Bundy, he was the foster-father of his ex-girlfriend Elizabeth Kendall's (a.k.a. Liz Kendall) daughter Molly from a previous marriage.
Where's Rose Bundy Now?
After getting divorced from Ted Bundy in 1986, Carol Anne Boone left Florida for Washington along with her daughter, Rose Bundy, and son, James, and since then, they have never been reported in media. Some believe that after leaving Florida, Boone and her daughter, Rose, might have changed their names. While talking about Carol Anne Boone and Rose Bundy, Ann Rule, ted Bundy's friend, who wrote his biography, Strangers Beside Me, said,
I have deliberately avoided knowing anything about Ted's ex-wife and daughter's whereabouts because they deserve privacy. I don't want to know where they are; I never want to be caught off guard by some reporter's question about them. All I know is that Ted's daughter has grown up to be a fine young woman." [8]Women's Health
On January 31, 2020, the new Amazon Prime docuseries "Falling for a Killer" was premiered, which showcased the interviews of many women who were either his girlfriends or the survivors of his vicious attacks. However, none of them talked about Rose Bundy and her whereabouts.
Facts/Trivia
Both Rose Bundy and her father, Ted Bundy, were born on the same day, i.e., Sunday.
She was born when her father Ted Bundy was still in jail.
Rose Bundy's mother, Carol Anne Boone, when asked about Rose's conception during an interview in 1981, replied –


It's nobody's business."
After her mother divorced Ted Bundy, she never brought Rose to meet Ted in the prison.