Dalma Maradona is the daughter of Diego Maradona, one of the greatest Argentine soccer players who died of a heart attack in November 2020. She is an Argentine actress who is known for appearing in the television series Cebollitas (1997), and in the films Anger (2008), Orillas (2011), and La venganza de Ira Vamp (2008).
Wiki/Biography
Dalma Maradona was born as Dalma Nerea Maradona [1]IMDb on Thursday, April 2, 1987 (age 33 years; as of 2020), in Buenos Aires, Argentina. During her childhood, due to her father's career, she lived in Naples in Italy, and later, she moved to Seville in Spain for a while. At the age of six, she returned to Buenos Aires to live with her maternal grandmother because she wasn't feeling comfortable in Spain. In an interview, she said,
Seville, in first grade, had a very bad time: no one spoke to me, because I was not Spanish."
She began her acting training at Hugo Midón school, and later, she pursued a bachelor's degree in acting from Instituto Universitario de Arte (IUNA), Buenos Aires, Argentina. [2]LA NACION
Physical Appearance
Height (approx.): 5′ 4″
Hair Color:  Medium Blonde
Eye Color:  Black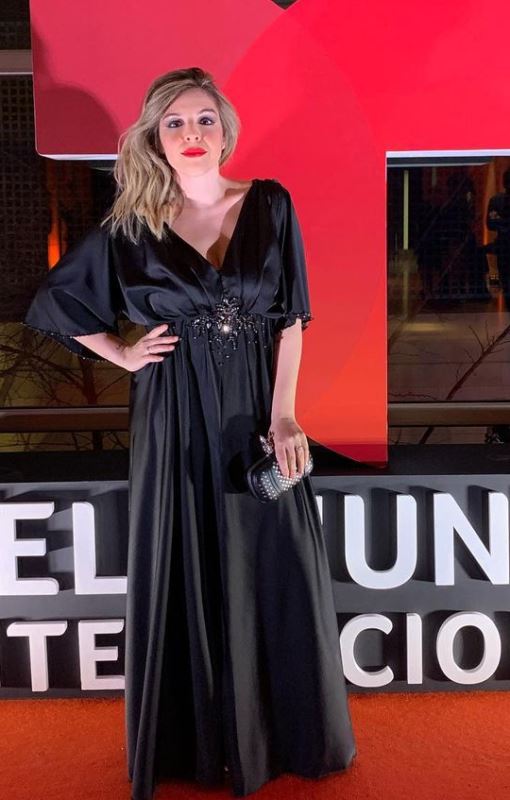 Family & Ethnicity
Dalma Maradona belongs to a Roman Catholic family in Argentina. [3]BBC
Parents & Siblings 
Dalma Maradona's father, Diego Maradona, was a well-known Argentine soccer player. Her mother, Claudia Villafañe, is an Argentine businesswoman and producer, and her sister's name is Giannina Maradona.
She has six half-siblings; five half-brothers, and a half-sister. Her half-sister, Jana Maradona, was born in 1996 and works as a lingerie model.
Her half-brother, Diego Sinagra, was born in 1986, as the result of an extra-marital affair between the legendary Argentine footballer Diego Maradona and Cristiana Sinagra, a young local woman and Italian model.
Her other half-brother, Diego Fernando, is from Diego Maradona's relationship with Veronica Ojeda.
The names of her other half-siblings are Santiago Lara, Joana, Lu, and Javielito.
Relationships, Husband & Children
At the age of sixteen, Dalma Maradona entered a romantic relationship with Fernando Molina. After dating for eight years, the couple split abruptly, due to an alleged case of infidelity. [4]Ciudad
On March 31, 2018, after five years of dating, Dalma Maradona got married to Andrés Caldarelli who is a former rugby player. In 2019, the couple had a son, Roma Caldarelli.
Career
Television
In 1997, at the age of nine, Dalma Maradona made her debut on Argentine TV with the children's television series 'Cebollitas' in which she played the role of Sofia. The Program was nominated for two awards; Martin Fierro (1997) in the category of Best Children's Program, and Brian Caruso Award in the category of Best Children's Performance.
Thereafter, she appeared in various Argentine soap operas like Los Roldán (2004), 23 pares (2012), :Presentes (2015), etc. In 2020, she starred in the television series La Persuasión in which she played the role of Mery.
Films
In 2008, she made her film debut with 'La Rabia' in which she played the role of Mercedes. In 2010, she appeared in the film La venganza de Ira Vamp in which she played the role of Dorine.
In 2011, Dalma Maradona starred in the film Orillas in which she played the role of Elisa.
Her other films include, Anger (2008), Cuatro de copas (2012), Fermín, glorias del tango (2014), etc.
Facts/Trivia
Although she is recognized as the eldest daughter of Diego Maradona, in reality, she is the second offspring of the former soccer player. In 2016, after nearly 30 years of denying paternity, Diego Maradona recognized Diego Sinagra as his son who was born in September 1986, a few months before the birth of Dalma.
Apart from being a popular Argentine soccer player, Dalma Maradona's father, Diego Maradona, was also known for having extra-marital affairs and illegitimate children. In 2016, Diego Maradona recognized Diego Sinagra as his son who was born as the result of an extra-marital affair with the Italian model Cristiana Sinagra while he played for Napoli. Thereafter, Diego fathered Jana Maradona, after a brief fling with a nightclub worker, Valeria Sabalain, while he was still married to Claudia Villafane. In March 2019, he accepted the paternity of three children from two relationships he had while living in Cuba, their names are Joana, Lu, and Javielito. [6]

The Sun