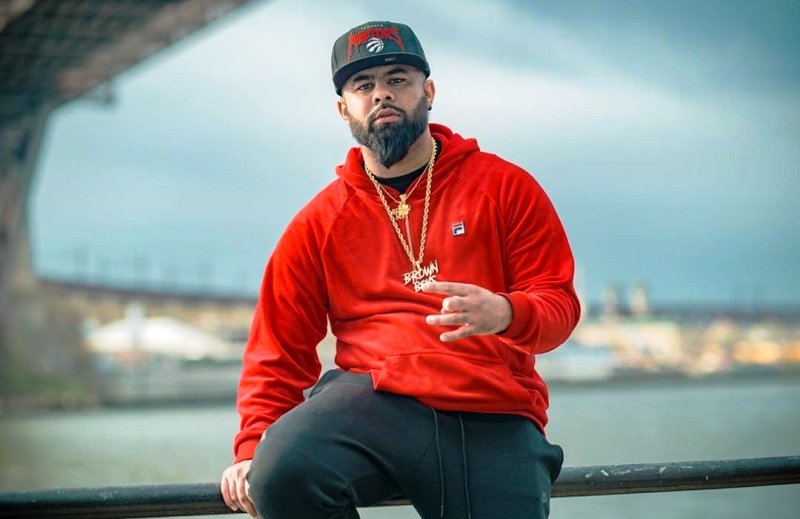 Sunny Malton is a Canadian rapper and music composer of Indian origin, who works in the Punjabi entertainment industry. He is known for the songs Issa Jatt (2017), Never Fold (2022), and Levels (2022) sung collaboratively with Sidhu Moose Wala.
Wiki/Biography
Sandeep Singh Sidhu [1]Sunny Malton – Instagram was born on Wednesday, 15 November 1989 (age 33 years; as of 2022), and he hails from Malton, Toronto, Canada. His zodiac sign is Scorpio. He started rapping at the age of fifteen.
Physical Appearance
Height (approx.): 5′ 8″
Hair Colour: Black
Eye Colour: Black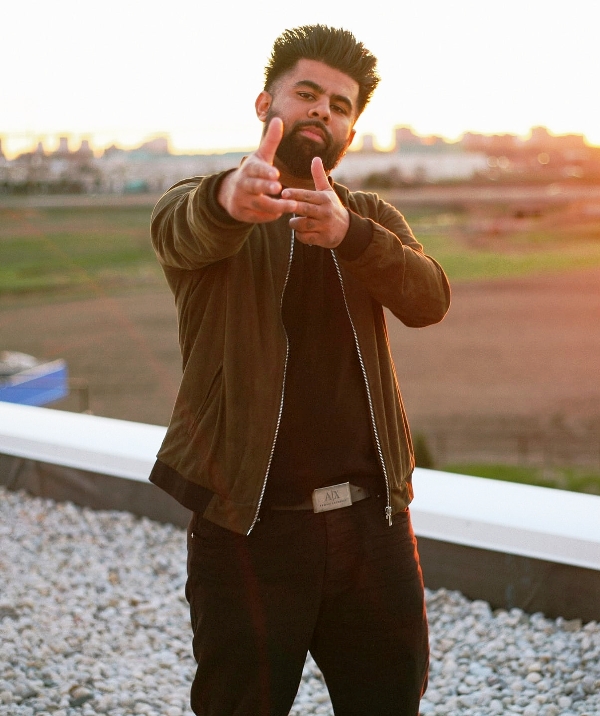 Family
He was born into a Canadian Punjabi Sikh family.
Parents & Siblings
Not much is known about his parents and siblings.
Wife & Children
On 25 April 2020, Sunny Malton got married to his longtime girlfriend Parveen Sidhu, a hair and makeup artist, in a Sikh wedding ceremony. The two got engaged in February 2019. She also starred in the music video of Malton's 2022 song Dont Worry. Together, they have a daughter, born in January 2023.
Career
He worked at the retail company Canadian Tire before pursuing a career in music. In 2008, he began his career with the rap track Get Em. In the following few years, he released a few rap tracks like BMF Freestyle (2010), Sky Scraper (2014), and Ted Dibiase (2016). Malton was closely associated with Punjabi music director and composer Byg Byrd. Malton released a freestyle diss track called 'Jus Remain Humble Doe' in 2016 in collaboration with Byg Byrd. The track, recorded on the beat of the song Fire Squad by J Cole, dissed Punjabi rapper Fateh, comedian Jus Reign, YouTuber Lilly Singh (known by the pseudonym Superwoman), and Humble the Poet (aka Kanwer Singh).
In August 2017, Sunny Malton came into the limelight for rapping in Sidhu Moose Wala and Byg Byrd's hit song "So High," which went on to become the pinnacle of Moosewala's musical career. The iconic catchphrase "Imma Imma Brown Boy" in the song catapulted to Malton's stardom. Malton was also featured in So High's music video, which was shot in Toronto. Thereafter, he came to be known as the right-hand man of Moose Wala.
He rose to prominence with the song Issa Jatt (2017) sung collaboratively with Sidhu Moose Wala.
Malton and Moose Wala's song Just Listen (2017) ranked 12 on Asian Music Chart Top 40 (2018). Other significant Malton and Moose Wala collaborations include the song East Side Flow (2019), Sidhu's Anthem (2019), Chosen (2019), and B-Town (2019). Eventually, Sidhu Moose Wala, Byg Byrd, Sunny Malton, and Big Boi Deep co-founded music label Brown Boys Records. In 2019, they released the music album Brown Boys Forever under Brown Boys Records.
After a successful collaboration for three years, in 2020, Byg Byrd and Sunny Malton fell out with Moosewala over leaked tracks and unpaid invoices. In 2021, Sunny Malton and Rajvir Gakhal launched their record label TPM Recordz. Malton and Moosewala resolved their feuds and came back together in 2021.
Sunny Malton's Instagram post in 2021 in which he announced that he and Sidhu Moose Wala were all set to make a comeback together after they fell out in 2020Furthermore, Malton took to Instagram and blamed Byg Byrd for the past feuds and said,
 In the end of all this nonsense, I learned that Sidhu is realer than byg pigeon. Byg pigeon isn't a byrd he's a byg snake."
Malton and Moosewala marked their comeback with the song Youngest In Charge in 2022. Malton chartbuster song Levels (2022) with Moose Wala ranked 32 on the Canadian Hot 100 music list. In 2022, he featured in Moosewala's extended play No Name in the crowd-puller song Never Fold. In the same year, he released the extended play It's Always Sunny In California.
On 1 November 2022, after Moose Wala's death, Malton released the song Letter to Sidhu to pay him tribute.
Controversies
Brown Boys Feud
In 2020, after the release of Brown Boys Forever, an internet feud started between Sidhu Moose Wala and Brown Boys, i.e., Byg Byrd, Sunny Malton, and Big Boi Deep. The issue revolved around the song Moosewala's song 'My block,' which was being edited by Byrd. After finalising the song, Byg Byrd texted Moosewala asking for payment. However, when Byrd did not hear from Moosewala for many days, he and Malton uploaded a video on Instagram claiming that Moosewala was not paying them and was "leaking" their songs. In response to the video from the Brown Boys, Moosewala went live on Instagram and claimed that he withheld the payment because the song wasn't released. He said that Byrd and Malton were entitled to payment only after the release of the song. Moosewala also accused Brown Boys of leaking their songs themselves and laying the blame on him. [2]DESIblitz
Feud with Sikander Kahlon
After Moosewala's feud with Brown Boys, Punjabi rapper-singer Sikander Kahlon took Moosewala's side. On his Instagram story, Kahlon shared that Brown Boys asked him to follow them and when Kahlon did it they just unfollowed him which was pretty disrespectful to Kahlon. Additionally, Kahlon made a tweet supporting Sidhu Moosewala in his conflict with Brown Boys, which triggered Malton's anger. Thereafter, Malton leaked screenshots of his conversation with Kahlon with statements that depicted that Kahlon was begging for collaboration with Brown Boys. After that Sikander Kahlon tweeted,
How u get away with leaking someone's screenshots? U need to reform canadian desi youth

— ALEJANDRO (@SikanderKahlon) May 7, 2020
Thereafter, Maltona and Kahlon had a long feud in a series of tweets in which the two brutally abused each other. In the end, Kahlon released a diss track called Sunny Milton EP towards Malton. [3]Siachen Studios