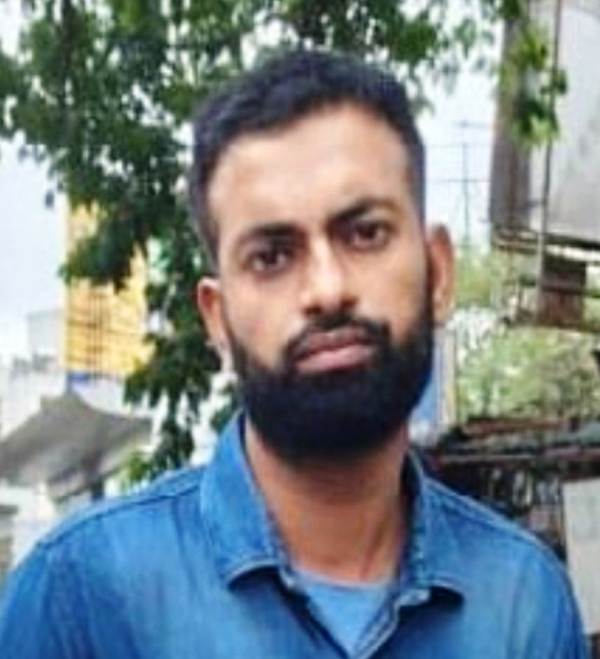 Shahnawaz is an Indian mining engineer and a notorious terrorist, who is affiliated with the terrorist organisation ISIS (Islamic State of Iraq and Syria). He was on the most-wanted list of the National Investigation Agency (NIA) and had a reward of Rs. 3 lakhs on his head. He hit the headlines in October 2023, after he was arrested by the Delhi Police's Special Cell.
Wiki/Biography
Mohammad Shahnawaz Alam was born in 1991 (age 32 years; as of 2023), while some sources claim that he was born in 1992 (age 31 years; as of 2023) in Pelawal village, Hazaribagh district, Bihar (now in Jharkhand). [1]Hindustan Times [2]The New Indian Express He completed his schooling in Jharkhand. Thereafter, he went to Kota, Gujarat, to take coaching for the All India Engineering Entrance Examination (AIEEE), now known as JEE (Joint Entrance Examination). He earned a bachelor's degree in engineering in mining engineering at Visvesvaraya National Institute Of Technology in Nagpur, Maharashtra, in 2016. [3]Mint After completing graduation, he went to New Delhi. There, he started preparing for the SSC examination and stayed in Abul Fazal Enclave in Jamia Nagar, Okhla. A cop spoke about his intelligence, in an interview, and said,
He is an intelligent man, with a technological bend of mind."
Physical Appearance
Height (approx.): 5′ 6″
Weight (approx.): 60 kg
Hair Colour: Black
Eye Colour: Dark Brown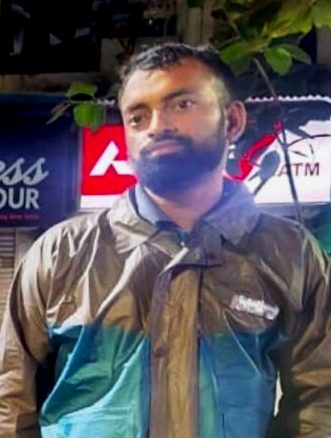 Family
Parents & Siblings
His father served as a headmaster at the Urdu Middle School in Hazaribagh, Jharkhand. There is not much information about his mother and siblings.
Wife & Children
He got married to Khadeeja Maryam in 2021 in Aligarh, Uttar Pradesh. According to the Delhi Police, Maryam. before her marriage, was known as Basanti Patel and followed Hinduism. She changed her religion after her marriage to Shahnawaz. [4]Hindustan
Religion
He follows Islam.
Address
As per the National Investigation Agency (NIA), Shahnawaz has two addresses,
Chetana Garden Al Building, Flat No. 17, Meeta Nagar, Kondhwa, Pune – 411048
Sr. no. – 42, Near Bride Future School, Meeta Nagar, Kondhwa, Pune – 411048
Islamic State of Iraq and Syria (ISIS)
Getting Radicalised
After relocating to New Delhi upon completing his formal education, Shahnawaz began attending lectures organized by Hizb ut-Tahrir in Shaheen Bagh. It was during his time in New Delhi that he came into contact with several extremist factions. These groups indoctrinated him through various social media platforms, including Telegram. Thereafter, with the intent of joining the ISIS, he left Hizb ut-Tahrir. According to the sources, Shahnawaz started getting brainwashed after he began following accounts that spread ISIS and ISIL's propaganda on social media. In an interview, a Delhi Police cop said,
He used to go to listen to Hizb ut-Tahrir lectures at Shaheen Bagh. This was the time when Shahnawaz decided to leave HuT as he was influenced by the ideology of ISIS. He then started following the concepts of ISIS, various Twitter accounts and news channels that professed ISIS ideology."
According to sources, he began communicating with agents of the Inter-Services Intelligence (ISI), Pakistan's intelligence agency, while preparing for SSC exams. He used a chat application to contact ISI agents, but he would speak with his family and friends over phone calls.
The ISIS Pune Module
After Delhi, he relocated to Pune, where he lived in Kothrud. Reportedly, he began assisting ISIS in spreading its network in India by recruiting youngsters for the cause. In Maharashtra, he set up numerous training camps deep within the forests and started instructing the recruits on crafting Improvised Explosive Devices (IEDs) and how to manage firearms. He would also conduct experiments with homemade explosive gadgets in the forests, close to the training sites.
Investigation Into The Case
Shahnawaz, along with Yunus Khan and Yakub Saki, was taken into custody by the Pune Police on 18 July 2023 after they were caught trying to steal a motorbike in Kothrud, Pune. When the cops were taking Shahnawaz to his residence for further investigation in a police van, he managed to escape from police custody by jumping out of the moving vehicle. Initially, the police thought the issue to be a minor theft; however, when they interrogated Yunus and Yakub, it was revealed that the trio were working for ISIS in India. Yakub and Yunus also revealed that Shahnawaz had kept concentrated acid for making bombs in his residence in Kothrud. The duo further said that they met Shahnawaz for the first time in February 2023 through an overseas ISI handler. Following his escape from custody, Shahnawaz returned to Delhi to hide from the authorities. The Maharashtra Police's Anti-Terrorist Squad (ATS) took over the case on 22 July 2023 and apprehended numerous individuals in Maharashtra connected to ISIS. In the course of the inquiry, security organizations found and took possession of numerous explosive devices in his Pune apartment with the assistance of the Bomb Disposal and Detection Squad. They also found pen drives containing over 500 gigabytes of information about creating explosive devices. [5]Hindustan Times
Attempts Made To Capture Shahnawaz
In September 2023, the NIA shared information and pictures of Shahnawaz, offering a Rs. 3,00,000 cash reward for his capture. The agency also carried out searches in several places across Delhi, Maharashtra, Uttar Pradesh, and Jammu and Kashmir in their pursuit of him. In the course of these searches, they found and confiscated various chemicals utilized in making homemade explosive devices. In October 2023, Shahnawaz, Mohammad Arshad Warsi, and Mohammad Rizwan Ashraf, all suspected of having links with ISIS, were captured by the police. Shahnawaz was taken into custody in Jaitpur, New Delhi, Rizwan in Lucknow, and Arshad in Moradabad.
Revelations After The Arrest
After questioning the three individuals after their arrest, it was revealed that they had intentions of targeting various locations across India, with a particular focus on highly populated areas in New Delhi to cause maximum damage. Shahnawaz consistently stayed in touch with his ISI contacts, keeping them informed about the advancement of the bombing plot. During the questioning, it was revealed that Shahnawaz had plans to set up a base in the Western Ghats and regularly scouted possible targets to choose the best places for causing the most harm. The police also found materials from Shahnawaz, such as a pistol, some bullets, simple plastic tubes, metal pipes, chemicals, timers, and other substances that could be used to make explosive devices. The official statement of the Delhi Police read,
The main accused, Shahnawaz, was arrested with his two other partners this morning. Another accused, identified as Mohammad Rizwan, is absconding. They conducted a recce at various places in western and southern India. Right from procuring materials, containers and pipes for explosives were with them. They were supported and promoted by ISIS elements. They have a pan-India footprint."
Shahnawaz disclosed that the perpetrator of the 2002 Gujarat Akshardham temple attacks, Farhathullah Ghori, was his handler. Law enforcement agencies also found a set of noted-down instructions that he received from Ghori on creating explosives, along with a list that included prominent BJP and RSS leaders' names and designated locations for bomb detonation, such as the Ram Mandir in Ayodhya. [6]Mangalore Today
Facts/Trivia
Shahnawaz also goes by the names Shafi Ujjama Alam, Shafiuzamma Alam, and Abdulla.
Reportedly, he learned how to make bombs during his mining engineering studies in Nashik, Maharashtra.