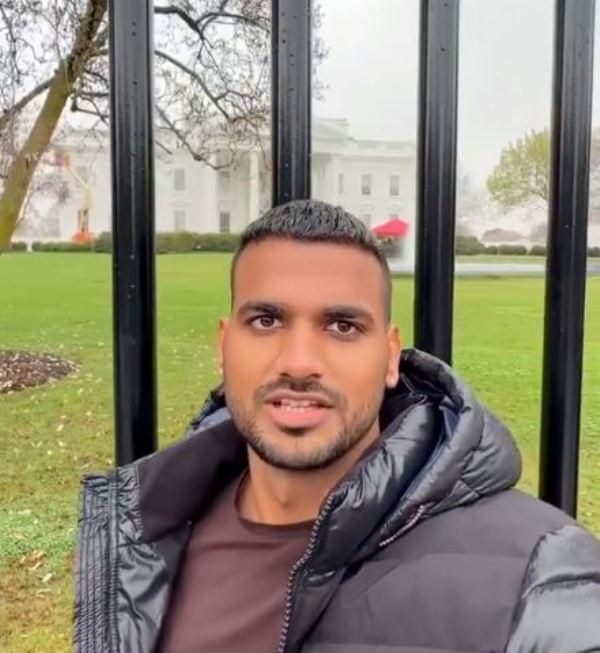 Paramvir Singh Beniwal is an Indian YouTuber, traveller, vlogger, and social media influencer. He is popularly known as Passenger Paramvir. 
Wiki/Biography
Paramvir Singh Beniwal was born on Wednesday, 1 January 1997 (age 26 years; as of 2023) in Hisar, Haryana. His zodiac sign is Capricorn. Paramveer Singh Beniwal completed his schooling at three different schools, Digvijay Memorial School, Hisar, Campus School, Hisar, and Ramjas School, Pusa Road, Delhi. He pursued a Bachelor of Science in Zoology with honours at Hindu College, Delhi University. He graduated in 2018. Later, he pursued a master's degree in Travel and Tourist Management at Indira Gandhi National Open University; he never completed his master's degree because of travelling. Since childhood, Paramvir aspired to be a professional volleyball player, but in 2014, he suffered a knee injury and had to undergo multiple surgeries, he did not recover completely and thus could not fulfil his dream to be a professional player. The first time Paramvir travelled abroad was in December 2015 to the USA with his sister to visit his eldest sister who resided there.
Physical Appearance
Height (approx.): 6′ 4″
Weight (approx.): 101kg
Hair Colour: Black
Eye Colour: Black
Body Measurements (approx.): Chest: 42 inches; Waist: 34 inches; Biceps: 14 inches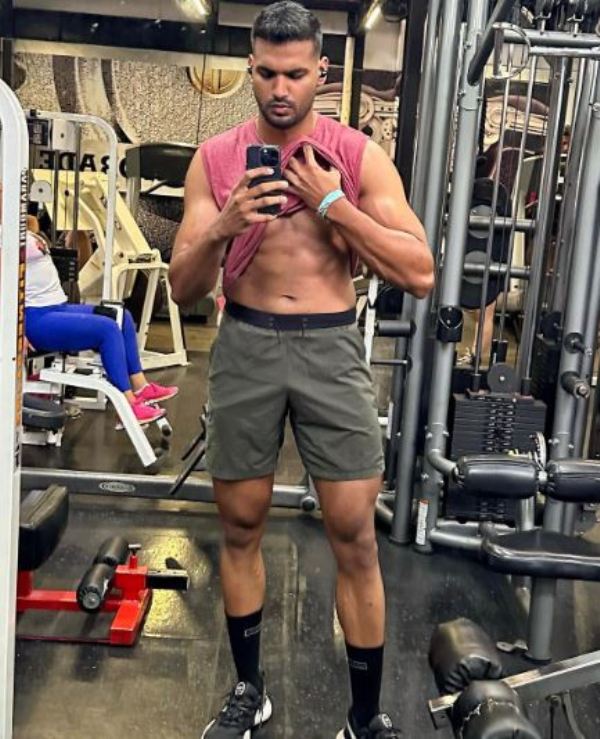 Family
Paramvir Singh Beniwal belongs to a Jatt family in Sirsa, Haryana
Parents & Siblings
His father, Balbir Beniwal, is the dean at the SG Institute of Dairy Technology, Bihar Animal Science University, Patna. His mother was the president of Haryana's Mahila Jat Sabha. He is the youngest of three siblings and has two elder sisters.
Wife 
Paramvir Singh Beniwal is unmarried.
Other Relatives
Paramvir's grandfather, Nehal Singh Beniwal, was a World War 2 veteran.
Religion
Paramvir Singh Beniwal follows Hinduism.
Career
On 31 January 2017, Paramvir solo travelled abroad for the first time to Turkey. He visited Turkey for an internship with AIESEC DU, a global platform for young people to develop their leadership potential. It was a six-week internship during which Paramvir taught kids English at a local School and had to spend time at a speaking club with Turkish people and talk to them in English. The goal for his internship was quality education. After his internship finished, Paramvir was supposed to come back to India; however, he booked a flight to Georgia as he already had an American visa. He stayed in Georgia for a week and then travelled back to India with a layover in Doha, Qatar.
In 2018, he was inspired by an Indian YouTuber, Yatri Doctor, and decided to travel to Russia and Kazakhstan and also make vlogs on this trip. He made the videos with selfie sticks and a wide mic and talking about it in a podcast, he said,
I don't think that video was watched by anyone except me and my father."
His videos from the Russia trip did not get any success following which he started making videos from his house, describing the visa process of all the countries he had already visited. By this time, his YouTube channel was already monetized, but he earned only Rs. 500 per month.
Not getting much success from his channel, he decided to give it a last shot before starting something else and searched for the most dangerous tribe in the world. He came across the Morsi people, an Ethiopian tribe, in South Ethiopia next to the Sudan border. After doing his research, with financial help from his father, he travelled to South Africa with his cousins to meet the Morsi people and shot videos and compiled them into a blog which he uploaded after he returned to India. The video went viral, and after that, he started travelling to different countries across the world and uploading regular vlogs.
He has travelled to more than 70 countries across the world including Germany, Qatar, Georgia, Denmark, Sweden, Switzerland, France, and Belgium. Paramvir has also travelled to many third-world countries including El Salvador and Sudan. His choices for the countries to travel to are different than most of the travellers as he often travels to countries that are dangerous, least travelled to, and war-stricken countries like Syria and Somalia.
In 2023, he started an online course on his website through which he teaches about how to get paid to travel. He charges people for this course. [1]Passenger Paramvir
Favourites
Travel destination(s): Turkey, Guatemala, Poland
Dessert(s): Kunafa from Lebanon, Ghewar from India, Baklava from Turkey
Facts/Trivia
Paramvir can speak multiple languages including English, German and Turkish.
Talking about his income from YouTube on a podcast, Paramvir said that in 5 years he had earned nearly 55 Lakhs rupees, alone from the YouTube ads and excluding the sponsors.
Paramvir Singh is a fitness enthusiast and works out 3-4 days a week. In an interview, Paramvir said that while travelling to new countries, he often buys one-day passes for local gyms and never misses his regular workouts.
Paramvir often uploads pictures of his consuming alcohol.
He was interviewed and featured in The Indian Express, an Indian news media publishing company. [2]

The Indian Express
Paramvir Singh Beniwal enjoys adventure sports and has done many including volcano boarding and surfing.
Paramvir Singh Beniwal said, in an interview, that he buys a fridge magnet from every country he visits.
In July 2022, he travelled to South Korea, and his whole trip was sponsored by the South Korean government, where he shot multiple tourism videos for the goverment.

Paramvir Passenger's most viral video is "INSIDE THE MONEY MARKETS OF AFRICA," which he uploaded on 10 May 2021. The video has more than 7.5 million views on YouTube. In this video, he talks about the money markets of Somaliland.