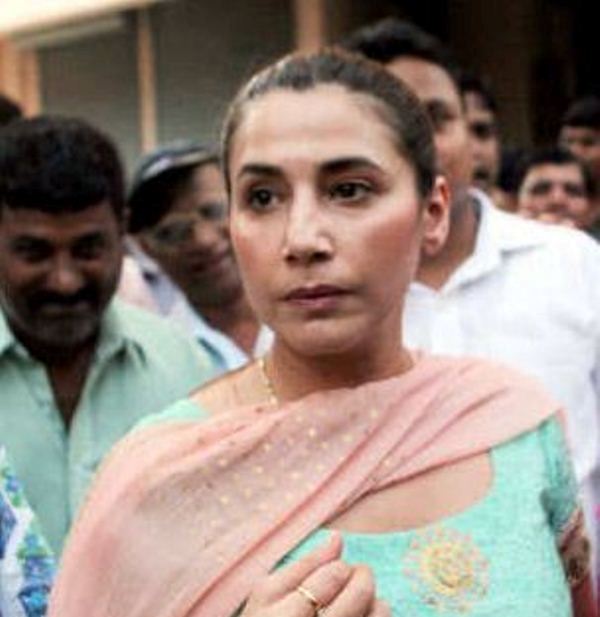 Sabah Galadari is a Dubai-based Arab media heiress. She is the former wife of Pakistani singer and musician Adnan Sami (he got Indian citizenship in 2015). The couple married twice and divorced twice as well.
Physical Appearance
Height (approx.): 5′ 6″
Weight (approx.): 60 kg
Hair Colour: Black
Eye Colour: Brown
Family
Parents & Siblings
There is not much information about her parents and siblings.
Husband & Children
Sabah Galadari married Adnan Sami in 2001 and divorced in 2003. It was her second marriage and Adnan's second marriage as well. In 2008, Galadari remarried Adnan Sami, and after living together for one year, she filed for divorce against him in 2009, accusing him of harassing and abusing her. [1]The Indian Express However, Adnan Sami claimed that she was not his wife as she didn't complete the formalities of Nikah Halala, which were compulsory under the Islamic marriage laws, before remarrying the same person. In an interview, he talked about this and said,
According to Islamic marriage laws, she was technically never my wife at all. Even if she was, my religion permits me to have three wives."
In 2012, the court finalises the couple's divorce under the Dissolution of Muslim Marriage Act, 1939. She has a son named Abdullah from her first marriage.
Controversy
Property Dispute
In 2014, the Bombay High Court ordered Adnan Sami to vacate his duplex home in Oberoi Sky Garden in Lokhanwala, Mumbai where he was living with his third wife at that time. The court asked him to give the flat and alimony of Rs 6.24 crore to his ex-wife Sabah Galadari. Sabah claimed that Adnan's duplex house was made by combining five flats on the 13th and 14th floor of the building among which he gifted two flats to her in 2009. Sabah filed a lawsuit against Adnan Sami to occupy her gift deed; however, he denied her claims. Adnan later agreed to buy her two apartments on the 12th floor in the same building. [2]Deccan Herald
Smuggling and Fraudulent cases
In an interview, Adnan Sami revealed that he has filed a complaint with Police Commissioner Mumbai against Sabah, claiming that she and her family hid their Portuguese nationality from the Dubai government, which is considered an illegal activity there. He claimed that she had two passports on which her birth dates were different, moreover, she received a pan card and driving license in India on basis of those passports. He added that Sabah Galadari and her father had a smuggling business in Dubai.
Facts/Trivia
In an interview, Adnan Sami's brother Junaid Sami claimed that Adnan Sami had recorded some objectional videos of his 2nd wife to present them in court. He said,


This point makes me sick. I wouldn't do it to my girlfriend even! Adnan Sami made a p*rn dvd of his 2nd wife Sabah Galadaeri around 2007 or 2008. Ok…Kinky stuff can happen between a husband and wife…BUT KEEP IT TO YOURSELF! Adnan Sami gave it in court – for all India to see – lying he didn't make it and Sabah's lover made it! All lies! Sabah fainted in court I was told."