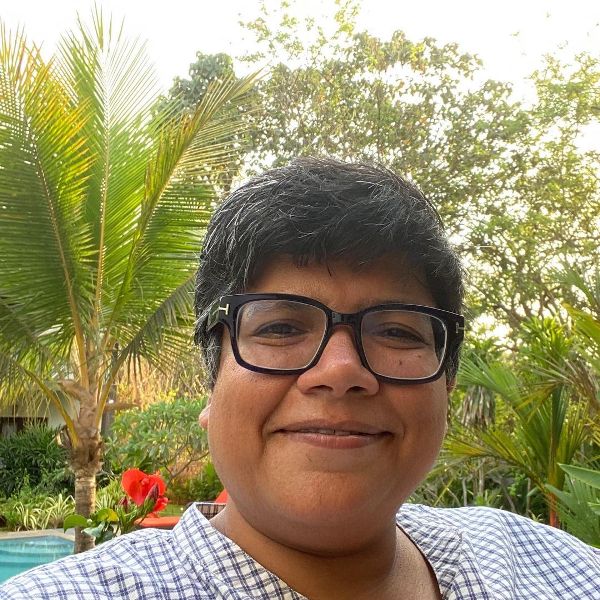 Ritu Dalmia is an Indian chef and restaurateur, who specializes in Italian food and has opened multiple restaurants in various cities across India and other countries including Delhi, Mumbai, London, and Milan. She has also written books about cooking and featured in various TV cooking shows. She is very vocal about LGBTQ rights in India.
Wiki/Biography
Ritu Dalmia was born on Tuesday, 26 September 1972 (age 50 years; as of 2022) in Kolkata, West Bengal, India. Her zodiac sign is Libra. She did her schooling at the Convent of Jesus, Delhi. She started cooking at the age of 9 at her home and also tried non-vegetarian food, though she belongs to a vegetarian family. After completing her formal school education at a missionary school, she entered the family's stone business at the age of 16. She had to regularly visit Italy, Egypt, and South American countries to procure materials for business. Gradually, she developed an interest in Italy's food and started learning about Italian cuisine. At the age of 21, she opened her first restaurant in Delhi, and since then, she has been working as a chef and restaurateur.
Family
She belongs to a Marwari family.
Parents & Siblings
Her father's name is Gautam Dalmia, an importer of granite and marble stones. She has a brother.
Husband & Children
She is unmarried and has no children.
Sexual Orientation
She is a lesbian. [1]The Indian Express
Career as a Chef/Restaurateur
She started her first Italian restaurant in 1993 at the age of 21 in Hauz Khas Village, Delhi and named it 'Mezza Luna.' She opened it with 5 lakh rupees she had saved while working for her father. It was an Italian restaurant, and she would travel to Italy almost on a weekly basis to buy ingredients for the restaurant; however, the restaurant failed as she could not find many customers for Italian cuisine. She talked about the failure of her restaurant in an interview and said,
"MezzaLuna closed in two years because the market was not ready for Italian food." [2]Business Today
In 1995, she sold Mezza Luna restaurant and moved to London to open an Indian restaurant, Vama. She opened it in partnership with another chef, Andy Verma. It became very successful and earned her a reputation as a good female restaurateur; however, success was not easy for Ritu in London during the initial days of her restaurant, and she found it hard to survive as she had very less money. In an interview, she talked about this and said,
"I struggled a lot in the UK. For the first two months, I couldn't even pay my grocery bills. But in the restaurant business, at least you won't starve." [3]Business Today
In 2000, she came back to India and again opened an Italian restaurant in Delhi and named it DIVA. This time, the restaurant became successful. Italians living in India would particularly come to the restaurant as Ritu focused on the home-based style of cooking with fresh ingredients. However, travelling between Delhi and London became very hectic for her as she wanted to devote full time to her Delhi restaurant, so she sold her stake in Vama restaurant in 2002 to focus on DIVA. She opened 5 more restaurants under the DIVA restaurant chain in Delhi. Two of them are named 'Latitude 28' and 'Cafe Diva.' In 2017, she opened an Indian restaurant in Milan, Italy and named it 'Cittamani.' In 2019, she partnered with a reputed Italian chef, Viviana Varese, and opened another restaurant in Milan and named it 'Spica'.
In 2018, she opened an Italian restaurant under the DIVA chain at Andores Resort & Spa in Goa. In 2021, she opened an Italian restaurant under her restaurant chain DIVA in Lower Parel, Mumbai. She named it 'The Tasting Room by DIVA'. In the same year, she opened a pizza place named 'Motodo' at Jio World Drive, Bandra Kurla Complex, Mumbai. She has also worked as the host of 2 famous cooking shows – Italian Khana and Travelling Diva on NDTV Good Times. She has published 3 books – 'Italian Khaana,' 'Travelling DIVA,' and 'DIVA Green: A Vegetarian Cookbook.'
Petitioner against Section 377
She realised at the age of 23 that she was lesbian and told her parents about it. Her parents were shocked to know this; however, they never let her realise that being lesbian was taboo. In 2016, she filed a petition in the Supreme Court of India along with 3 other people (hotelier Aman Nath, dancer Navtej Singh Johar, and businesswoman Ayesha Kapur) against section 377 of the Indian Constitution. [4]India Today Section 377 criminalized homosexuality, and in 2018, a five-judge bench of the Supreme Court repealed section 377, which made homosexual relations legal. She talked about this in an interview and said,
"There was no voice for victims, especially women, who were scared to sign the petition. So, the day I was asked, I didn't think twice. In my career, I've got recognition and I'm grateful but it was for selfish reasons: fame, money. When the judgement came in 2018 – one I didn't think I'd see in my lifetime – I was numb and crying. Nothing means more to me than that moment." [5]GQ India
Awards
She was featured in Forbes India's first-ever W-Power Trailblazers list of 2017. [6]

Forbes India
She was named one of India's 25 biggest Chefs by the Indian Federation for Culinary Association in 2016.
In 2018, her restaurant DIVA was one of the 50 biggest restaurants in India as per Condé Nast Traveller India's list. [7]

Condé Nast Traveller
In 2017, she was awarded the highest civilian award of Italy, Ordine Della Stella d'Italia.
She received the Sunday Standard Devi Award in 2017.
Chef Ritu Dalmia receiving the prestigious Sunday Standard Devi Award from Union Home Minister Rajnath Singh. #proudmoment @chefritudalmia pic.twitter.com/RM6THkUPkL

— DIVA Restaurants (@divarestaurants) December 19, 2017
Facts/Trivia
She has not taken any formal lessons in cooking and has learnt cooking by experimenting with food.
Her father was not happy with her restaurant business; however, her mother was very supportive of her.
She considers herself a workaholic, a control freak, and detail-oriented.
She was taught to cook Italian food by her friend Serra Turgutcan.
She was very vocal against the government policies during the nationwide lockdown in the wake of Covid-19. [10]

YouTube – The Wire