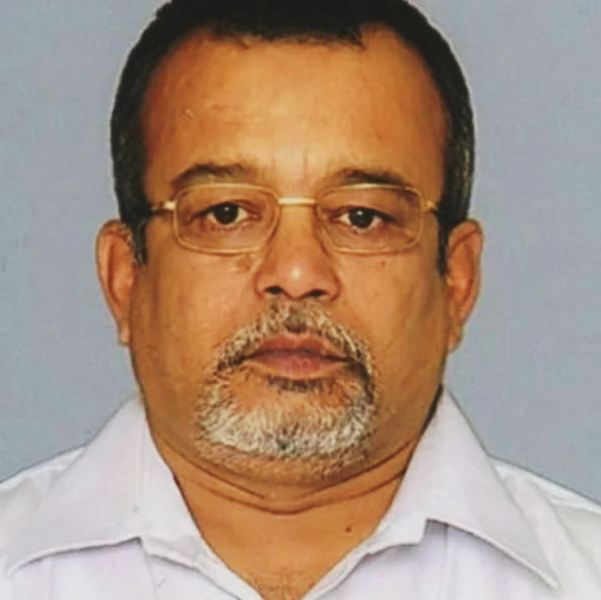 Jayant M. Tinaikar is an Indian social activist and businessman who is the key whistleblower of the 2003 stamp paper scam. He dedicated about seven years of his life to assisting police officials in uncovering the scam and capturing the main convict Abdul Karim Telgi.
Wiki/Biography
Jayant Mukund Tinaikar [1]CEO Madhya Pradesh was born on Tuesday, 27 January 1959 (age 64 years; as of 2023) in Khanapur, Belgaum, Karnataka. His zodiac sign is Aquarius. Jayant grew up in Khanapur. He attended Maratha Mandal High School in Khanapur in 1975. [2]Jayanth Thinaikar – Facebook
Physical Appearance
Height (approx.): 5′ 4″
Hair Colour: Salt & Pepper
Eye Colour: Black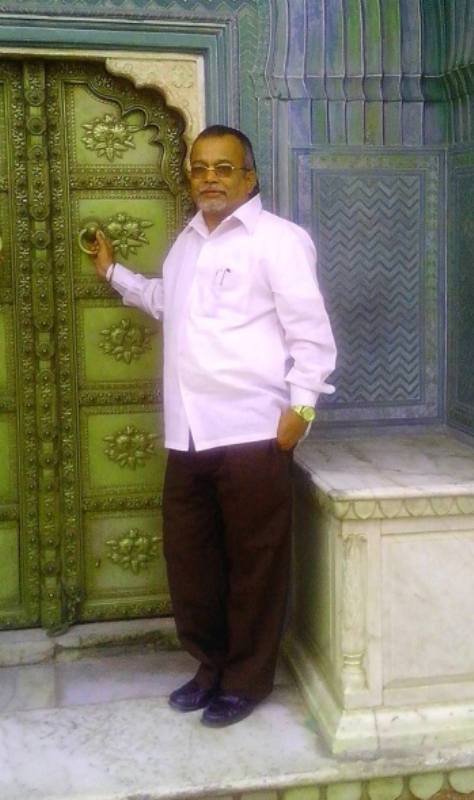 Family
Jayant belongs to a Karad Brahmin (also called Karhaḍe Brahmin) family that migrated from a village named Tinai in the Western Ghats near Dudhsagar Falls to Khanapur, Karnataka, a long time back. [3]The Hindu
Parents & Siblings
His father's name is Mukund Vaman Tinaikar (deceased), and his mother's name is Shanta Mukund Tinaikar (deceased). His father had a hotel and lodging business in Khanapur.
Jayant has three siblings.
Wife & Children
Jayant got married to Laxmi Jayant Tinaikar on 17 December 1989.
Jayant has two daughters.
Religion
Jayant Tinaikar follows Hinduism. [4]Jayanth Thinaikar – Facebook
Whistleblower: Telgi Scam
Actions that Sparked Suspicion
Jayant M. Tinaikar played a crucial role in helping police officials crack the multi-crore stamp paper scam. Jayant, who had known Abdul Karim Telgi since his childhood, began to suspect something was wrong when he observed Telgi purchasing properties in Khanapur at inflated prices after returning to India from Saudi Arabia. According to Jayant, Telgi's family had been living modestly following his father's passing, but Telgi's return to India seemed to transform him into a wealthy man.
In an interview, Jayant mentioned that Telgi had started making huge donations to youth clubs, temples, mosques, and women's associations. Furthermore, he funded cricket matches and regularly organized trips to religious sites. Jayant found these activities increasingly suspicious, particularly considering that Telgi had no known political aspirations. This suspicion led Jayant to delve deeper into uncovering more information. According to Jayant, he made numerous attempts to inform various officials about Telgi's activities, but his efforts were met with disbelief. He even wrote to the President of India about the matter but no significant action was taken at that time.
Jayant's Investigation and The Hunt for Telgi
Jayant Tinaikar soon uncovered a critical lead regarding Abdul Karim Telgi. According to Jayant, he learned that Telgi's brother was sending groups of 50 to 100 individuals to Ajmer under the guise of a pilgrimage, where they would meet with Abdul Karim. Upon discovering this, Jayant shared this information with a team of 3 to 4 men he had hired, aiming to gather more information. In October 2001, Jayant tipped off Bengaluru Police Commissioner H. T. Sangliana about Telgi's expected visit to Ajmer. He urged Sangliana to dispatch his team to apprehend Telgi. Sangliana immediately relayed this information to Assistant Commissioner of Police G. A. Bawa in Bengaluru. Acting on the tip, Bawa and his team went to Ajmer for a search mission in the guise of Pathans. According to G. A. Bawa, after a seven-day search, the police officials finally located Telgi at Ajmer Sharif Dargah; Bawa identified Telgi as he observed someone kissing the door of the Dargah, bearing a striking resemblance to the picture he had of Telgi. Upon confirming the person's identity as Telgi, they discreetly apprehended him and initiated a thorough investigation. On 7 November 2001, the Bengaluru Police arrested Telgi in Ajmer. Bawa, in the documentary 'Money Mafia,' recalled how Telgi pleaded desperately during his arrest and even offered a substantial sum in exchange for his release. According to police officials, Telgi's arrest later led to the apprehension of hundreds of individuals involved in the scam and the confiscation of over Rs. 4,000 crore worth of property. [5]discovery plus India – YouTube
Facts/Trivia
Jayant is an animal lover. He got a pet in 1966.
In 1968, he learned to swim, and in 1978, he learned to ride a bike.
In 1979, Jayant voted for the time in elections.
Tinaikar started working as a social worker in Belgaum, Karnataka, in 1980.
He travelled by plane for the first time in 1982.
Tinaikar is an ardent follower of Indian monastic and philosopher Swami Vivekananda. He often shares his pictures on social media with captions that express his deep admiration for Vivekananda's work and ideology.
In 1986, he founded Shri Swami Vivekanand English Medium School in Khanapur. In the same year, he started an organisation named 'Save India Mission' to fight against corruption within society.
In 1988, Tinaikar joined his father's business.
He bought a car in 2002, and in 2003, he bought a house in Khanapur.
Jayant Tinaikar contested the 2004 Lok Sabha elections on a ticket from the Kamerun National Democratic Party (KNDP) from the Uttara Kannada constituency in Karnataka. He, however, lost the elections. [8]

CEO Madhya Pradesh
In 2007, Tinaikar was offered a sum of Rs. 2000 as a token of appreciation for his role in exposing the scam; however, he declined to accept it. In an interview, he mentioned that he had expected to receive 10% of the assets confiscated from Telgi by the Maharashtra and Karnataka governments since he played an important role as the main whistleblower in the case.
In 2009, Tinaikar was given a check of Rs. 10 lacs by the Director General of Police R. Sri Kumar for his crucial role in recognition of his vital contribution to uncovering the stamp paper scam.
His hard work and dedication in assisting the police officials to solve the 2003 scam case earned him the title of 'One Man Army.'
In 2016, he founded Jay Group, an organisation engaged in the manufacturing and marketing of daily needs, and Sangaati Heritage, a restaurant in Khanapur. Jayant serves as the Managing Partner at Jay Group.
In 2021, Jayant was featured in a documentary titled 'Money Mafia,' which was aired on Discovery+. In the documentary, he shared the details of his seven-year-long journey and efforts that led to the eventual arrest of Telgi.
In March 2022, Tinaikar was attacked by masked assailants in Belagavi, Karnataka. According to the Belagavi Police, the assailants attacked Tinaikar's car and beat him with rods before fleeing following which Tinaikar was admitted to a hospital in Khanapur. He was later shifted to a hospital in Belagavi for treatment. [9]

The Indian Express
In 2023, Tinaikar wrote a book titled 'The Stamp Paper Scam: One Man, 19 Years, and Telgi's Takedown.' In the book, he mentioned the details of the stamp paper scam and the operation that led to the arrest of Abdul Karim Telgi.