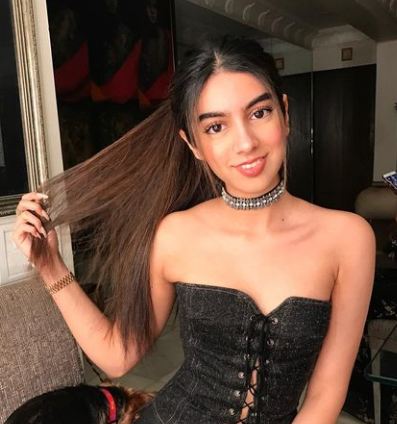 Khushi Kapoor is an Indian actress and social media star, who is set to make her acting debut with Zoya Akhtar's Netflix film The Archies (2023). She is the daughter of the popular Indian film producer Boney Kapoor and the famous Indian actress Sridevi.
Wiki/Biography
Khushi Kapoor was born on Sunday, 5 November 2000 (age 22 years; as of 2022) in Mumbai. Her zodiac sign is Scorpio.
She did her schooling at Dhirubhai Ambani International School, Mumbai. [1]MensXP Thereafter, she attended the New York Film Academy (NYFA), Mumbai, to pursue a course in acting. [2]Hindustan Times While in school, Khushi desired to become a model. Talking about it in an interview, her father said,
Kids don't come out with their true ambitions right from the start. They start by saying, 'I want to do modeling and other things. They keep getting diverted from their main ambition. Finally, when they cross the age of 19-20, the thought that they want to act develops firmly in their mind. Who doesn't like glamour? Who doesn't like getting attention? Everyone in the world likes it whether it is in the entertainment field, academic field or sports world."
Physical Appearance
Height (approx.): 5′ 6″
Hair Colour: Black
Eye Colour: Black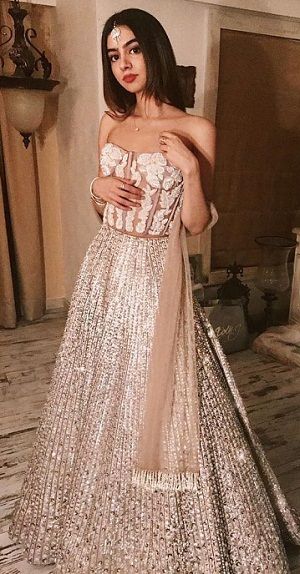 Family
Khushi Kapoor belongs to the Kapoor family of Surinder Kapoor. [3]Wikipedia Her grandfather, Surinder Kapoor, was a distant relative of Prithviraj Kapoor, an Indian actor who is considered to be one of the founding members of the Hindi cinema. It was Surinder Kapoor who introduced his family to the world of Bollywood.
Parents & Siblings
Khushi Kapoor's father, Boney Kapoor, is an Indian producer, who is the founder of the Anil Kapoor Films Company. Her mother, Sridevi, was a legendary Indian actress. She was titled the 'First Female Superstar' of Indian cinema. She lost her mother at the age of 18; Sridevi was found dead in the bathtub of her guest room at the Jumeirah Emirates Towers Hotel, in Dubai, United Arab Emirates. The cause of Sridevi's death was believed to be accidental drowning. She has an elder sister, Janhvi Kapoor, who is also an actress.
Her father, Boney Kapoor, was earlier married to Mona Shourie (television producer, film producer, and entrepreneur). From his father's first marriage, she has a half-brother, Arjun Kapoor (actor), and a half-sister, Anshula Kapoor.
Other Relatives
Khushi's grandfather, Surinder Kapoor, was an Indian film producer. He was married to Nirmala Devi. Surinder served as president of the Film & Television Producers Guild of India for six years.
The popular Indian actor Anil Kapoor is her paternal uncle (younger brother of Khushi's father). Anil's wife, Sunita Kapoor, is her aunt. Their children Sonam Kapoor (actress), Rhea Kapoor (film producer), and Harshvardhan Kapoor (actor and film producer) are her cousins.
The Indian actor Sanjay Kapoor is also her paternal uncle (younger brother of Khushi's father). Sanjay's wife, Maheep Kapoor (jewellery designer and entrepreneur), is her aunt. Their children, Shanaya Kapoor (actress) and Jahaan Kapoor are her cousins.
The film producer and director Sandeep Marwah is also her uncle (husband of her father's sister, Reena Kapoor). Sandeep's son, Mohit Marwah (actor), is also her cousin.
Affairs/Boyfriends
Khushi is rumoured to be in a relationship with Aakash Mehta. [4]ETV Bharat
Career
Khushi Kapoor made her first on-screen appearance on Colors Infinity's BFF's with Vogue in 2019. She appeared on the show along with her sister, Janhvi Kapoor.
In 2022, she bagged the role of Mohna Taneja in Himanshu Binekar's film The Garhwal Rifles.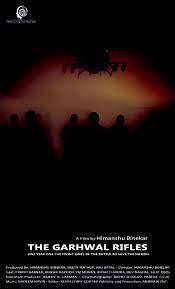 She is also set to play the role of Betty Cooper in Zoya Akhtar's Netflix film The Archies (2023). The film is an adaptation of the famous comic book series of the same name.
Facts
Khushi started thinking about making a career in acting after her elder sister, Janhvi Kapoor started shooting for her debut film. During an interview, talking about the same, Boney Kapoor said,


Khushi had expressed her desire to become an actor after Janhvi started shooting for Dhadak in 2018. That's why we sent her to New York Film School in 2019. If Sridevi was around, she would have supported her like she supported Janhvi."
Khushi is obsessed with tattoos and has a total of six tattoos inked on her body. Her first tattoo includes the birth dates of all her family members in Roman numerals. The tattoo is placed on her left rib. Second, she has a tattoo of her best friend's name inked on her body. A tattoo that sits on her lower back reads 'khud ki raah banao,' meaning, Pave your own path. She also has an evil eye inked on her inner left wrist. The fifth tattoo is a phrase that seems to be written in the English language. The tattoo is placed above her right wrist. Besides that, she has a floral design inked on her inner right arm. In July 2021, she got a matching tattoo with her half-sister, Anshula Kapoor.

In 2022, on the birthday of Anshula Kapoor, her half-sister, she shared a photo on social media, flaunting their puzzle tattoos.
Although Khushi is highly obsessed with tattoos, her mother didn't approve of her request to get inked. However, she got her first tattoo inked without the knowledge of her parents. Talking about it in a chat show, she said,


I didn't tell mom and dad where I got it. She found out because she was on Instagram and she saw a picture of me and a friend of mine and I was wearing a low-cut T-shirt. She was like, 'Khushi! Did you get a tattoo?' And I had not told her. I had just asked her, 'Can I get one?' She was like, 'No, you're not."
An avid pet lover, Khushi Kapoor owns a pet dog named Panda Kapoor.
She is often spotted consuming alcohol on various occasions.
A fitness enthusiast, Khushi follows a strict workout regimen.
She is often body-shamed by people on social media. In 2016, Khushi took to Instagram to give a befitting reply to the body shammers. In her post, she mentioned how people should not shame each other, but should always be kind to each other. She wrote,


I post my pictures because I feel good and confident. I put out these pictures not because I want to show off or try to be anyone or anything else. I have my own sense of style and my own way to think and me putting out a picture that's accessible to so many people is taken more of an opportunity to judge me or my looks, clothes or anything else. I put something out there because it's something I feel good about, everyone is entitled to have their own opinion but putting someone else down because of it is not making you any better of a person. Please think twice before you decide to comment on something rude or offensive, it's not a joke. It's sad how in this day and age where feminism is finally getting the attention it deserves, girls still feel the need to tear each other down and indulge in body shaming. I don't care if you think my stomach pops out or if I don't fit into your idea of beautiful, but for your own conscience please realize that having such narrow-minded opinions of people makes you an ugly person inside. I truly believe everyone is beautiful in their own way, why can't we all celebrate that and encourage each other. There is only one of you, embrace your beauty, and don't rain on my parade when I'm confident enough to embrace mine. I hope that whatever it is that frustrates you enough to be so cruel will one day go away, because some people might actually take your snide remarks seriously, and I know from experience it can hurt. Let's be kind to one another, love always."