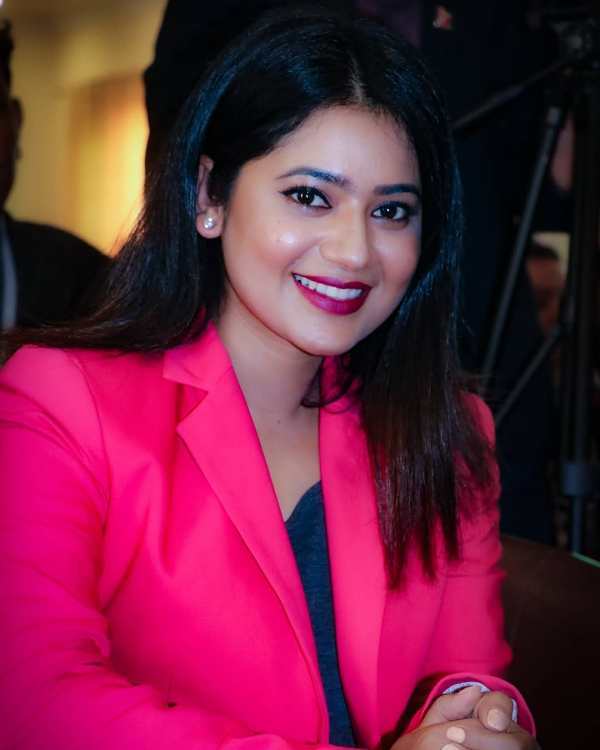 Keki Adhikari is a Nepali actress, professional model, and theatrical performer. She has appeared in a number of music videos, print advertisements, television commercials and movies as an actress and model. She received wide recognition through her movies including I Am Sorry, Masan, Mayako Barima, Mahasus, Biteka Pal, and Mero Best Friend.
Wiki/Biography
Keki Adhikari was born on Sunday, 17 December 1989 (age 32 years; as of 2021) in Jorpati, Kathmandu, Nepal. Her zodiac sign is Sagittarius. Keki attended Bal Sirjanalaya School to receive her higher school education. She completed her senior secondary school education at Whitehouse College. [1]Kiddle Kids In 2013, she joined Tribhuvan University to pursue a bachelor's degree in business. Soon after completing her graduation in Business, Keki earned another bachelor degree in Information Management (BIM) from Prime College, Kathmandu. [2]Kiddle Kids In 2016, she earned an MBA degree in human resources management at KFA Business School & IT in Mid Baneshwor, Kathmandu. [3]X Nepali
During her MBA convocation, in an interview with a media house, Keki Adhikari revealed her struggle when she was studying and working as a full-time actress at the same time. She stated,
I was worked full time as an actress while working in movies and also as a full time student during studies at the same time."
Physical Appearance
Height (approx.): 5′ 3″
Weight (approx.): 60 kg
Hair Colour: Black
Eye Colour: Dark Brown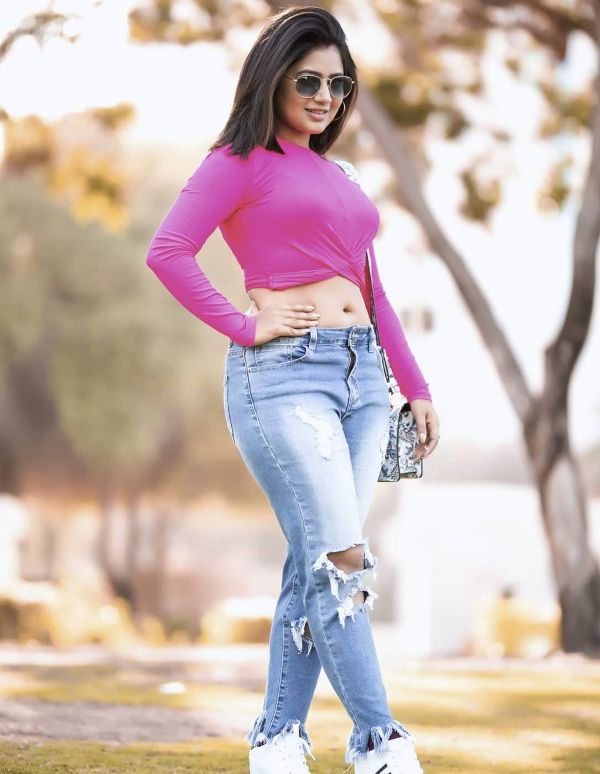 Family
Parents & Siblings
Her father's name is Badri Adhikari, and he is a film producer. Her mother's name is Laxmi Adhikari, and she is a homemaker. She has a younger brother named Bimba Adhikari.
Career
Keki Adhikari began her acting career by appearing in several music videos. She marked her acting debut by working in the movie Swor opposite Raj Ballav Koirala in 2010. In 2011, she worked in a play titled Masan narrated by Gopal Prasad Rimal. In 2012, Keki Adhikari appeared in the movie I Am Sorry Shruti opposite Aryan Sigdel. In 2013, she contributed to the film Mahasus as a lead actress opposite Aryan Sigdel. In 2014, she performed in the movies such as Biteka Pal, Mero Best Friend, Shree paach Ambare, Mutu-the heart belongs to you. In 2014, Keki Adhikari appeared in a historical play titled Chaarumati and made her theatre debut. This play was written by Satyamohan Joshi, a writer and researcher. In 2015, Fanko, Bagmati, Punarjanma were the movies in which Keki appeared as a lead actress. In 2016, she worked in the movies such as Bhaag Saani Bhaag, How Funny, Savitri. Ghampani, Lalteen, Aishwarya, "Love Sasha" were her 2017 releases. In 2018, Keki Adhikari appeared in Rajja Rani, Gaunki Chhori, Nai Nabhannu La 5, and Kohalpur Express. In 2019, she contributed as the lead actress in the movies Chha Maya Chhapakkai opposite Dipak Raj Giri.
Awards, Honours, Achievements
In 2014, Keki Adhikari was honoured with the D Cine Award.
Later, Keki Adhikari was honoured with the 7th NEFTA Award and 1st CG Kamana Award.
In 2016, she won the 8th D Cine Awards. In the same year, Keki Adhikari was nominated for the NFDC Award and LG Film Award for the Best Actress for the movie Bhag Sani Bhag.
Favourites
Actor: Aamir Khan and Tom Hanks
Facts/Trivia
Keki Adhikari began her career as a model, and initially, she often participated in various fashion shows and events.
In her initial years of modelling, she participated in a dance competition titled Ghintang that was organised by NTV plus, which later on helped her to step into the film industry.
According to Keki Adhikari, her future husband must have the basic knowledge of society, politics, and culture. In an interview with an online media house, Keki described the qualities that she wanted in her future husband. She said,


I think creating criteria is selfish. But I like people who have at least basic knowledge about most of the things, be it politics or society or culture. He should have patience too."
Keki Adhikari is a big fan of Lionel Messi. She was a table tennis player in her college days.
In a conversation with Colleges Nepal, Keki revealed that her father was a school principal, and her mother was a hostel in charge, and Keki was motivated by her parents to study hard. She stated,


My family owns a school where my dad was a principal and my mom was a hostel in-charge. Thus, I grew up in the environment where education is first and foremost."
Keki Adhikari is also a good writer. She often contributes her writings to Nagarik Daily and Setopati publications while addressing the issues related to women.
In November 2017, Keki Adhikari was honoured by the Critics Society of Nepal for her outstanding performance in the movie Love Sasha.
Apart from her acting career, Keki Adhikari also desires to make her name in filmmaking. In a conversation with a media house, Keki stated,


With Kohalpur Express, I have set a firm foot on film production, but I have quite a long to go. I want to indulge in moviemaking."
In her leisure time, Keki Adhikari adores reading books, photography, learning new things, and internet surfing.
As a model and an actress, Keki Adhikari often promotes several brands and products on her social media account.
According to Keki Adhikari, she loves watching movies while travelling rather than in a theatre. She claimed in an interview with a media house that her favourite actors were Aamir Khan and Tom Hanks. She said,


I like watching movies while traveling. I rarely miss out movies of Tom Hanks and Aamir Khan."

She further added that she liked to read books that were based on social realities. She said,

I admire reading Paulo Coelho, and 11 minutes is one of my favorite books."
Several magazines and tabloids often feature Keki Adhikari on their cover page.
In an interview, Keki was asked that how she discovered her fascination for acting as a career. She then replied,


Acting was not something I ever planned. After my first music video/ads, I realized I could act. I was interested in dance since childhood and I was quite expressive as well so I tried my hands in acting and it turned out well for me."

In the same interview, Keki revealed a specific character that she wanted to play in her future movie. She said,

I would like to depict the character that is mentally or physically challenged."