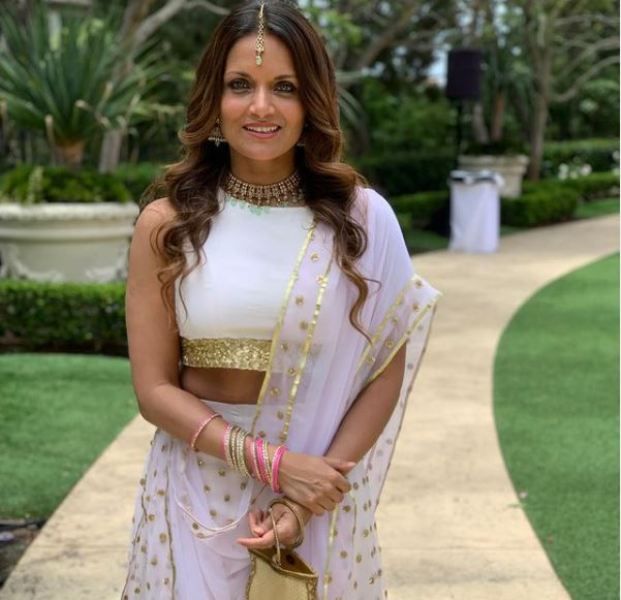 Dr Shefali was born in India and is a New York-based clinical psychologist who speaks on conscious parenting and mindful living.
Wiki/Biography
Dr Shefali was born in 1972 (age 49 years; as of 2021) in Bombay. She completed her early education from India. In 1993, at the age of 21, she moved out of India to the CIIS campus, located in San Francisco's Haight Ashbury District, to pursue her higher studies. According to her, this step brought a huge change in her life. Talking about this, in an interview she said,
My true awakening occurred when I left India and arrived at CIIS to study in the Drama Therapy program, where I discovered the power of meditation and mindfulness, that journey of self-awareness and introspection really taught me we are not who we think we are. The conditions of childhood do not define us. I learned that breaking free from the past and entering the present moment to live fully in the here and now is the most important journey we can take."
She did a master's degree at the California Institute of Integral Studies (1993) [1]Darpan Magazine and pursued PhD in Clinical Psychology at Teachers College, Columbia University (2003 – 2008). [2]LinkedIn Initially, she studied eastern philosophy and then went on to pursue Western psychology. Later, she combined their teachings. This amalgamation of east and west made her reach on a global level and establish herself solitary in the field of mindfulness psychology for families worldwide.
Physical Appearance
Height (approx.): 5′ 4″
Eye Colour: Vibrant Green
Hair Colour: Light Golden Brown
Family & Caste
Parents & Siblings
There is not much information available about Dr Shefali's family.
Relationships, Husband & Children
She has one daughter, and she lives in New York City.
Address
Dr Shefali was born in India, but later, she settled in America. [3]Darpan Magazine
Career
After completing her surge for conscious parenting, she wrote books, emerged as a motivational speaker, and have curated a transformative approach for parents- advising parents, how to build a healthy relationship with their children.
Facts/Trivia
Shefali Tsabary conducts private sessions where she consults with families and couples. She also conducts online courses for people situated at a far distance. The courses include topics like anger, anxiety, purpose, meaning, relationships and conscious health.
She is an ardent Vipassana Practitioner, and she claims to practice Vipassana for more than 20 years; moreover, she also takes group meditation classes to help people cope with anxiety, depression, etc. According to her, practising Vipassana has proved very beneficial to her, in an interview, she also quoted,


I began to notice how teaching mindfulness to my clients helped them to immediately alleviate stress and integrate a greater sense of empowerment in their lives. Marrying eastern mindfulness in my practice as a psychologist became as natural as breathing and continues to remain the key ingredient in my work as a healer."
Shefali has presented herself at various prestigious institutions such as Wisdom 2.0, TEDx, Kellogg Business School, The Dalai Lama Center for Peace and Education, and more. Also

, she has collaborated with organizations such as 

Goldie Hawn

's MindUp Foundation, Kids in the House and many educational and transformational centres around the world.
Shefali has written multiple books on parenting. The first book written by her was an award-winning New York Times Bestseller, "The Conscious Parent: Transforming Ourselves, Empowering Our Children." It was endorsed by the famous American talk show host Oprah Winfrey. It describes that imperfect parenting is Conscious Parenting. She went on to write more books, and her second book,

Out of Control, provides advice to discipline children. It gives an insight into why the traditional means of discipline don't work with children, and what parents should do instead. Her third book, The Awakened Family: A Revolution in Parenting, gives tools and tips for a symbiotic relationship between family members

. This book holds the ability to extract anxiety from the children and parent's life as well; leading them to a transformed sense of joy.

Despite being a well-established author, Dr Shefali is often seen endorsing the literary work of her friends and colleagues on social media.
Oprah Winfrey often endorses Shefali's work on her chat shows; moreover, Oprah describes her approach as "Revolutionary." She applauded Shefali's book 'The Conscious Parent' and described it as one of the most profound books on parenting she has ever read. In 2010, Shefali's book was first published in the US by Namaste Publishing, and it also went into a fourth reprint. The British rights of that book were bought by the publisher Hodder & Stoughton. Dr Shefali's speaking sessions have revolutionised the approach of parents towards their children; suggesting them how to reciprocate better with their children and themselves. In one of her interviews, she even said,


It's a practice of developing the understanding that this lack, this sense of incompleteness, comes from false beliefs we've inherited from childhood because of the unconsciousness of our parents. They put it on to us and we lived with it, and then we put it on to our children. Breaking this chain, reorganizing ourselves, and developing new belief systems — I call it a revolution. The old way doesn't serve us. This lack of self-love doesn't serve us."

Dr Shefali began 'LUMINOUS'  her first holistic membership-based community by women & for women that aimed at the well being of the women. Its agenda was to seek a deeper connect, step into authenticity and cultivate a luminous life for women.
According to Shefali, she works to enhance people's lives and laying her contributions to society gives purpose to her life. She elaborated by saying,


I believe in the power of story to get to the heart of the matter and to inspire people. If something I say or write rings true for someone and they become awakened, I feel grateful to have made a contribution."