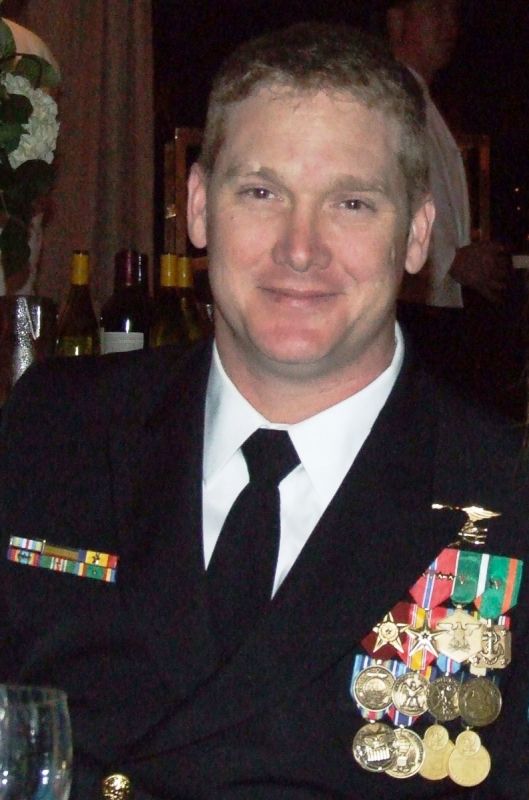 Chris Kyle (1974-2013) was a retired United States Navy SEAL, social activist, and author. As a SEAL sniper, he had a record of 160 verified kills, earning him the title of the deadliest sniper in the history of the US. For his heroics, he received accolades such as the Silver Star, four Bronze Star Medals with valour distinctions denoted by "V" devices, and a Navy and Marine Corps Achievement Medal with a valour device. During his deployment in Iraq, he was given the name Shaitain Ar-Ramadi (Devil of Ramadi) by the insurgents. Chris wrote a book titled American Sniper: The Autobiography of the Most Lethal Sniper in U.S. Military History (2012) on which the 2014 Hollywood film American Sniper was based on. Chris passed away on 2 February 2013 at the age of 38 years in Erath County, Texas, United States of America.
Wiki/Biography
Christopher "Chris" Scott Kyle was born on Monday, 8 April 1974 (age 38 years; at the time of death) in Odessa, Texas, the United States of America. His zodiac sign is Aries.
Chris completed his high school studies at Midlothian, Texas, in 1992. There, he used to represent his school at various national-level baseball and soccer championships. Later, he enrolled at the Tarleton State University in Stephenville, Texas, where he pursued a degree in agriculture. Kyle, however, left his college studies in 1994 and started working at his family's ranch as a farmer and a cowboy. While studying at the university, Kyle started a career as a bronco rider. He, however, quit the profession following a spinal cord injury. Thereafter, Kyle began working as a farmhand and cow herder at a ranch in Hood County.
Kyle visited a military recruitment centre in 1996 to enlist in the US Army; however, there, he was approached by an officer of the US Navy who encouraged him to consider joining the Navy and applying for the US Navy SEALs. Taking the navy personnel's advice, Kyle applied for the navy on 5 August 1998.
Physical Appearance
Height (approx.): 6′ 2″
Weight (approx.): 70 kg
Hair Colour: Blonde
Eye Colour: Blue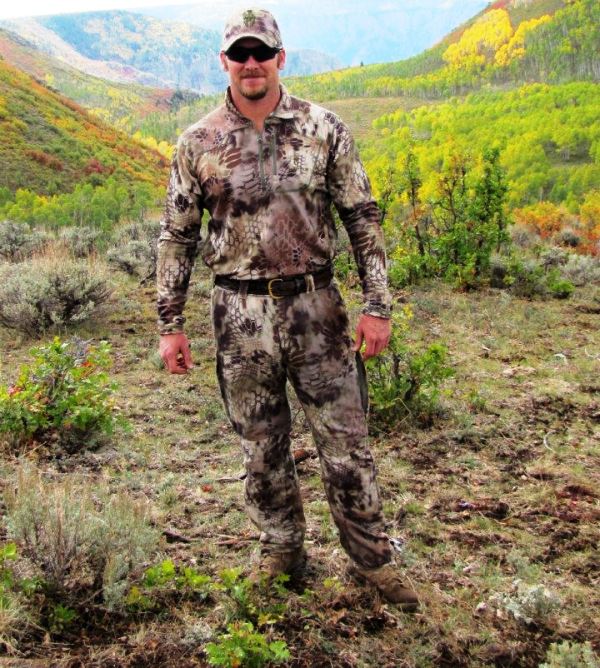 Family
Chris Kyle belongs to a Christian family in the United States of America.
Parents & Siblings
His father, Wayne Kenneth Kyle, is a social activist, teacher, and a deacon. His mother's name is Deby Lynn Mercer.
He has a younger brother named Jeff Kyle, who served in the United States Marine Corps (USMC) as a sergeant. He was awarded the Navy Achievement Medal for his two tenures in Iraq.
Wife & Children
His wife, Taya Renae Kyle, is an author, political commentator, and military veteran's family activist. They got married on 16 March 2002. The couple have two kids, a son named Colton Kyle (also known as Bubba), and a daughter named McKenna Kyle.
Relationships/Affairs
Chris met Taya in 2002 while serving in the US Navy SEALs. The couple courted each other for a few months before getting married in the same year.
Religion/ Religious Views
Chris Kyle followed Christianity. However, in his book, Kyle wrote that despite being a Christian, he did not pray to god. [1]The Washington Post He wrote,
I'm not the kind of person who makes a big show out of religion. I believe, but I don't necessarily get down on my knees or sing real loud in church. But I find some comfort in faith, and I found it in those days after my friends had been shot up. Ever since I had gone through BUD/S (SEAL training), I'd carried a Bible with me. I hadn't read it all that much, but it had always been with me. Now I opened it and read some of the passages. I skipped around, read a bit, skipped around some more. With all hell breaking loose around me, it felt better to know I was part of something bigger."
Address
Chris Kyle resided at 5611 Mulberry Lane, Midlothian, Texas, the United States of America.
Signature/Autograph
Career
US Navy
On 10 February 1999, he reported at the US Navy's boot camp at Great Lakes Naval Training Center, Chicago, Illinois, where he completed his military training in April 1999. From April to July 1999, he underwent supplementary training as an Intelligence Specialist at NMITC Dam Neck, Virginia. In August 1999, he reported at NPC Millington in Tennessee, where he completed the remainder of the training as an Intelligence Specialist.
Training Period As A US Navy SEAL
In 1999, Kyle applied to become a part of the United States Navy SEALs. Although he was initially rejected due to the pins in his arms resulting from an injury during his Bronco riding days, Kyle eventually received an invitation to join the Class 233 of the Basic Underwater Demolition/SEAL (BUD/S) school in November 1999. He completed his BUD/S training in March 2001 following which he reported at the United States Army Airborne School, also known as Jump School, in Fort Moore, Georgia, where he underwent basic paratrooper (military parachutist) training. He then underwent SEAL Qualification Training (SQT), a 26-week long training course, at Naval Amphibious Base (NAB) Coronado, which took place from May to August 2001. Later, he went to the SEAL Sniper school in Indiana, where he was trained as a marksman.
Combat Deployments
Once he completed his training, he was deployed on his first overseas mission to Iraq as a member of SEAL Team 3's sniper unit, known as Platoon "Charlie" (later nicknamed "Cadillac"), as part of Operation Iraqi Freedom. In 2004, following the toppling of the Saddam Hussein-led Iraqi government, Kyle was assigned the responsibility of assisting the US Forces in eliminating the pockets of opposition presented by the Iraqi resistance.
In 2004, Kyle fired his first sniper shot, which involved neutralizing an Iraqi woman carrying a Russian-made RKG hand grenade. In an interview, he recounted the incident, explaining that he had to take the shot because the woman was approaching the US Marines who were on patrol to carry out a suicide bombing. Talking about it, he said,
I pushed my finger against the trigger. The bullet leapt out. I shot. The grenade dropped. I fired again as the grenade blew up. It was the first time I'd killed anyone while I was on the sniper rifle. And the first time in Iraq—and the only time—I killed anyone other than a male combatant."
As per CNN's report, the woman was not only carrying a grenade but also a toddler in her other arm. [2]CNN During his tenure in Iraq, Kyle was accredited with 160 confirmed kills out of 255 claimed kills. The rebels in Iraq used to refer to him as the Shaitain Ar-Ramadi (Devil of Ramadi) and put a reward of $20,000 on his head. He is also claimed to have shot and killed a dreaded terrorist called "The Butcher" who used to amputate hands of the innocent civilians using a drilling machine. In 2008, near Sadr City, Kyle's most distant verified kill occurred at a range of 2,100 yards when he spotted an enemy carrying a rocket launcher advancing towards an American convoy. In his book, Chris talked about it and said,
At some point I saw a one-story house with someone moving on the roof. It was about 2,100 yards away, and even with a twenty-five power scope, I couldn't make out much more than an outline. I studied the person, but at that point, he didn't seem to have a weapon, or at least he wasn't showing it. His back was to me, so I could watch him, but he couldn't see me. I thought he was suspicious, but he wasn't doing anything dangerous, so I let him be. A little while later an Army convoy came down the road beyond theother village, heading in the direction of the COP we had staged out of. Asit got closer, the man on the roof raised a weapon to his shoulder. Now theoutline was clear: he had a rocket launcher, and he was aiming it at Americans."
In his book, American Sniper: The Autobiography of the Most Lethal Sniper in U.S. Military History, Chris Kyle discussed a man named Mustafa, an Iraqi sniper recognized as an Olympic marksman, who targeted American and Iraqi forces cooperating with NATO. However, unlike the events portrayed in the Hollywood film American Sniper (2014) in which Kyle eliminates Mustafa, Chris never actually came face-to-face with the sniper; he merely learned about him from other US and Iraqi service members.
Throughout his four deployments in Iraq, Kyle was shot twice and survived six IED blasts. For his bravery in combat, he was awarded one Silver Star and four Bronze Stars. Kyle left the US Navy from the rank of Chief Petty Officer in 2009.
Post-retirement
After retiring from the US Navy, Kyle shifted to Midlothian, Texas, along with his family. Thereafter, he was appointed as the president of a Dallas-based tactical training company named Craft International, which was involved in providing training to the U.S. military and law enforcement agencies. Kyle co-authored his biography American Sniper: The Autobiography of the Most Lethal Sniper in U.S. Military History, which was published on 2 January 2012. Kyle's book remained on The New York Times bestseller list for 37 weeks and gained him nationwide recognition. After it was published, certain media articles questioned a few of Kyle's stories but the main essence of his account was broadly accepted.
Later, Kyle and his younger brother worked in close collaboration with a non-profit organisation named FITCO Cares Foundation with the intent of providing free-of-cost workout equipment to veterans in the US. In an interview, Kyle talked about working with the organisation and said,
A majority of the veterans, who have served in Iraq or Afghanistan, come home with a severe case of PTSD (Post Traumatic Stress Disorder). I believe that the root cause can be eliminated if they indulge in frequent workouts. So we have been working together to give charge free gym equipment to the veterans to help them cope with PTSD."
In August 2012, Kyle paired with the actor Dean Cain in the TV series Stars Earns Stripes. In the show, Kyle trained Dean in handling weapons and deploying combat tactics. In 2013, he co-authored his second book American Gun: A History of the U.S. in Ten Firearms.
Controversies
Chris Kyle vs. The Former Mayor of Minnesota
In his book "American Sniper," Kyle penned a section titled "Punching Out Scruff Face," describing an alleged bar altercation. According to Kyle, he punched a man he called "Scruff Face" for making derogatory remarks about the Iraq war and saying "You deserve to lose a few [guys]." On 4 January 2012, on the show Opie and Anthony, Kyle claimed that "Scruff" in his book referred to former Governor of Minnesota, Jesse Ventura. However, Ventura denied the incident ever occurred or having met Kyle and filed a lawsuit at the Hennepin County District Court in January 2012, accusing Kyle of defamation, appropriation, and unjust enrichment. [3]The Washington Post [4]Star Tribune After Kyle died in 2013, Ventura sued Kyle's widow and the lawsuit was transferred to Kyle's estate. In the lawsuit, Ventura's attorney said,
Although Kyle is deceased, his 'American Sniper' book continues to sell and it is soon to be made into a movie. It would be unjust to permit the estate to continue to profit from Kyle's wrongful conduct and to leave Governor Ventura without redress for ongoing damage to his reputation." [5]The Washington Post
The jury, on 29 July 2014, recommended Kyle's liability to Ventura for defamation and unjust enrichment, but not for appropriation. Consequently, the Kyle estate was ordered to pay $500,000 for defamation and $1.34 million for unjust enrichment. [6]The Oregonian Subsequently, Kyle's widow appealed against the verdict on behalf of his estate in the U.S. Court of Appeals for the 8th Circuit. The estate's attorneys requested the appeals court to overturn the verdict or order a new trial because Ventura's lawyer had informed the jurors that the $1.8 million judgment would be paid by Kyle's book publisher's insurance policy, not his estate. In June 2016, the court overturned the $1.8 million judgment, partly due to the revelation of an irrelevant insurance policy presented by Ventura's legal team to the jury. [7]The Washington Post The $1.34 million awarded for "unjust enrichment" was also dismissed as it was inconsistent with Minnesota law. However, the $500k defamation suit was sent back for retrial. In December 2017, both parties settled the case out of court for an undisclosed sum.
Fabricating Stories in His Book
Killing Looters during the 2005 Katrina Hurricane
Kyle asserted that during Hurricane Katrina, he and another individual travelled to New Orleans to stop "looters" after learning about the unrest among civilians in the area. Armed with sniper rifles, they supposedly made their way to New Orleans and positioned themselves at an advantageous spot atop the city's Mercedes-Benz Superdome. According to Kyle, they began shooting at several armed residents or looters whom they believed were causing trouble. While certain accounts suggested that Kyle and the other sniper collectively shot 30 people, others claimed that Kyle alone was responsible for this number. However, there was no solid verification of these claims, and there was no evidence to support the notion that dozens of people were killed by a sniper or gunman. It was also pointed out that it would be impossible for such a significant number of people to be murdered without anyone noticing or reporting it to the media or the police. Kyle's narrative was featured in various publications including the New Yorker. [8]NOLA.com
Killing Armed Robbers At A Gas Station in Dallas
In his book, Kyle came up with another claim that in January 2009, he shot and killed two armed robbers at a gas station in the southwest of Dallas, Texas. However, no police reports or references to the event were found, and law enforcement officials, when approached by journalists, denied having any information on the occurrence of such an incident. Reportedly, when an investigative journalist investigated the matter and questioned the owners of all the service stations in and around Dallas he could not find any information about the event as well. Moreover, the medical examiner's office had no records of any fatalities in that area during that period. Kyle asserted the existence of security footage, and when questioned by police about the alleged killings, he claimed to have redirected the footage to the government, resulting in no charges being filed against him. [9]The Washington Post
Exaggerating The Number of Medals Won
The Navy clarified in 2016 regarding the number of medals Kyle received during his military service. In his book, Kyle claimed to have been awarded two Silver Stars and five Bronze Stars. However, the Navy's personnel form given to him upon leaving the Navy in 2009 stated that he had received two Silver Stars and six Bronze Stars with "V" devices. [10]Time The Navy later pointed out that the number of awards mentioned in Kyle's discharge form and book was not accurate and clarified that Kyle had been awarded one Silver Star and four Bronze Star medals with "V" devices for valour. [11]Fort Worth Business Press Lt. Jackie Pau, a Navy Spokeswoman, clarified and said,
After thoroughly reviewing all available records, the Navy determined an error was made in the issuance of Chief Petty Officer Chris Kyle's form DD214. Specifically, the DD214 did not accurately reflect the decorations and awards to which Kyle was officially entitled."
Controversial Claims Regarding The Actual Number of Kills
Kyle asserted in his book that he achieved a greater number of sniper kills during his service than the Navy officially acknowledges. According to Kyle, he eliminated around 320 enemies while serving in Iraq, while the Navy only recognizes 160 kills. The Navy's count pertains to "confirmed kills," those that can be verified on the battlefield. Kyle mentioned that the Navy's numbers fluctuated at different times.
Military Decorations
Silver Star (one time) (2006)
Bronze Star Medal w/ Combat V and 3 Gold 5/16 inch stars (four times)
Navy and Marine Corps Achievement Medal w/ Combat V
Navy Unit Commendation w/ 2 service stars
Navy Good Conduct Medal w/ 2 service stars
National Defense Service Medal
Iraq Campaign Medal w/ 3 campaign stars
Global War on Terrorism Expeditionary Medal
Global War on Terrorism Service Medal
Rifle Marksmanship Medal (Expert)
Note: Chris Kyle's name was put forward for a Silver Star by the US Navy in 2006. His citation states that during his first deployment in Iraq, he participated in 32 sniper overwatch missions and is credited with successfully sniping 91 confirmed targets.
Honours & Legacy
Following his death, Chris Kyle was awarded Texas' highest military honour the Texas Legislative Medal of Honor.
In 2014, Chris' family members founded a non-profit organisation named the Chris Kyle Memorial Foundation in his memory.
In August 2013, the "Chris Kyle Bill," officially named Senate Bill 162, was endorsed by Texas Governor Rick Perry. This legislation aimed to acknowledge military training when granting occupational licenses. The bill received joint sponsorship from Republican Representative Dan Flynn of Van and Democratic Senator Leticia Van de Putte of San Antonio.
Greg Marra, a sculptor, designed a commemorative statue of Kyle that he presented to Kyle's widow in 2015. The Tea Party movement members funded the production of the statue through their fundraising efforts.
On 2 February 2015, Texas Governor Greg Abbott declared the death date of Chris as "Chris Kyle Day" in his remembrance.
On 28 July 2016, a memorial dedicated to Kyle, which was built privately, was revealed in Odessa, Texas. The memorial comprises a plaza and a statue made of bronze.
Car Collection
He owned a Ford F-350.
Death
Chris Kyle was shot dead by a retired US Marine Eddy Routh at the Rough Creek Ranch-Lodge-Resort shooting range in Erath County, Texas, on 2 February 2013. Based on reports, Routh, a veteran of the Iraq War, suffered from PTSD and paranoid schizophrenia. On the day Chris died, he went with Chris and his military friend, Chad Littlefield, to a shooting range for target practice. Supposedly, Routh's mother had asked Chris to support her son in coping with his PTSD and schizophrenia. During the incident, Chris was shot six times with a .45 calibre pistol, while Chad was shot seven times with a 9mm pistol. After Routh was arrested by the police, he said
I was just riding in the back seat of the truck, and nobody would talk to me. They were just taking me to the range, so I shot them. I feel bad about it, but they wouldn't talk to me. I'm sure they've forgiven me." [12]The Washington Post
He was buried on 12 February 2013 at the Texas State Cemetery in Austin.
Facts/Trivia
For his actions as a Navy SEAL, Chris Kyle earned the names The Legend, Devil of Ramadi, Tex, and American Sniper.
When Chris Kyle was eight years old, his father purchased a .30-06 Springfield rifle and a shotgun for him to hunt deer, pheasant, and quail.
While serving in combat missions, Chris Kyle became famous among his fellow SEALs for donning a bulletproof vest adorned with the logo of a Marvel comic character named Punisher spray-painted on it.
In 2014, a Hollywood film titled American Sniper was released, which was based on Chris Kyle's 2012 book American Sniper: The Autobiography of the Most Lethal Sniper in U.S. Military History. In the film, Bradley Cooper portrayed his role.
As a marksman, Chris Kyle was well-trained in handling several long-range rifles like 7.62 NATO Mk 11 sniper rifle, 5.56 NATO Mk 12 Designated Marksman Rifle, and Remington 700/300.