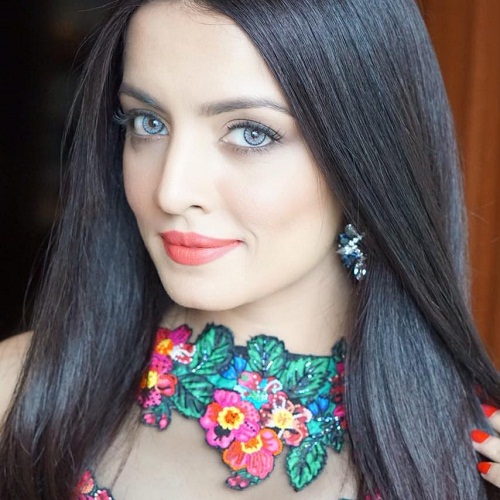 Celina Jaitly aka Celina Jaitley [1]The Free Press Journal is an Indian actress, model, social activist, and writer. In 2001, she won the 'Femina Miss India' title, and in the same year, she stood 4th runner-up in the beauty pageant 'Miss Universe 2001.'
Wiki/Biography
Celina Jaitly Haag [2]LinkedIn- Celina Jaitly was born on Tuesday, 24 November 1981 (age 40 years; as of 2021) in Kabul, Afghanistan. [3]The Times of India Her zodiac sign is Sagittarius. As her father's job was transferable, so she attended various schools including City Montessori School, Station Road, Lucknow, and Canossa Convent High School, Mumbai.
She then pursued a Bachelor of Commerce (Accountancy Honours) degree from Khalikote Autonomous College, Berhampur, Odisha. [4]LinkedIn- Celina Jaitly After completing her graduation, she cleared the CDS (Combined Defence Services) entrance exam, but before her CDS interview, she won Miss India 2001 title and opted for acting and modelling as her career. [5]The Times of India After completing her graduation, she worked as a marketing executive in a telecom company in Kolkata.
Physical Appearance
[6]The Times of India Height: 5" 6″
Weight (approx.): 55 kg
[7]The Times of India Eye Colour: Blue-Greenish-Grey
Hair Colour: Black
Figure Measurements (approx.): 34-25-36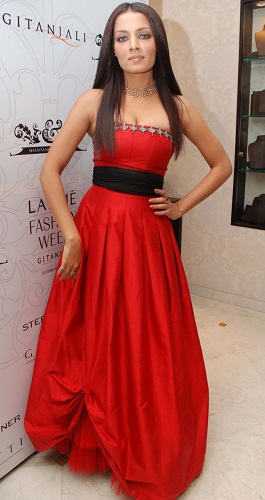 Family
Parents & Siblings
Her father, Late Colonel V. K. Jaitly, was retired from the Indian Army. Her mother, Late Meeta Jaitly, was a child psychologist, and she used to participate in various beauty pageants in her younger days.
Her brother, Vikrant Jaitly, is serving in the Indian army.
Husband & Children
Celina met the Austrian hotelier Peter Haag in Dubai through one of her friends whom she called Nilesh Mama. In an interview, she talked about her first meeting with Peter. She said,
I met Peter for the first time in Dubai. I was there for the store opening of the Indian fashion brand I endorse (Jashn). I met Peter through a dear family friend whom I lovingly call Nilesh Mama & my dear friend Rahuul Jashnani. It was a family gathering at a wonderful lounge and Peter was also invited to it. There was an intense recognition in a part of me when I first saw Peter. Actually, we did not speak anything to each other but I just knew from the moment he walked in that he was my husband even though we had never met before."
Soon, they became friends and fell in love with each other. In August 2010, Peter visited India to meet Celina's parents. During an interview, she talked about it. She said,
Peter had come to India in August 2010 to meet my parents. We went out one evening to a favourite haunt of ours. He had specially requested me to wear a sari that evening. He proposed marriage that evening and we got engaged in a quiet ceremony on September 23 at our Mumbai residence amidst family. We were engaged for a year before we got married."
In early 2010, the couple got secretly engaged at Celina's home in Mumbai, and only a few friends and their family members were present in the engagement. On hiding her engagement to Peter Haag in 2010, she said that she was superstitious so she decided to hide her engagement from the media and did not want to disclose about their relationship before their marriage. [8]DNA India After almost a year, they opted for a court marriage on 23 September 2010 at a 1000-year-old monastery in Austria. [9]Instagram- Celina Jaitly The couple was blessed with twin boys named Winston Haag and Viraaj Haag on 24 March 2012. On 30 September 2017, the couple again had twin boys named Arthur Haag and Shamsher Haag (who died within 20 days of his birth due to some defect in his heart).
Relationships/Boyfriends
At the age of 16, she met a boy at a party, and after a few meetings, they started dating each other. Later, she discovered that he was gay, and he used to torture her physically and mentally, so she decided to part ways with him. [10]

The Times of India
In 2006, there were rumours that while shooting for the Hindi film 'Jawani Diwani: A Youthful Joyride,' she was romantically involved with the popular Indian actor Emraan Hashmi. [11]

Zee News India Later, she denied all such rumours, and in an interview, she said,
For God's sake don't spread such rumours. Emraan has a girlfriend and he is quite happy with her. Such useless rumours that don't even exist will not be in favour of any of us. I have made my position very clear that I have never had any affair with Emraan and I never dated him on the sets of Jawani Diwani."
Ethnicity
She was born to a Punjabi father and an Afghani Hindu mother. [12]The Indian Express
Career
As a Model
At the of 16, she started participating in the local beauty pageants. In 2001, she participated in the Femina Miss India beauty pageant and won the title.
In the contest, she won other titles like 'Miss Margo Beautiful Skin,' 'Indiatimes Surfer's Choice,' and 'MTV's Most Wanted Award.'
One of the questions that were asked to her in the contest was,
Let's consider two often said quotes: 1. Fools seldom differ, and 2. Great minds think alike. Which one do you believe, and why?"
She replied,
I believe that great minds think alike because intelligence is like a triple bond that joins minds to vibe at the same level. The higher the IQ, the greater the bonding."
She then represented India at the Miss Universe 2001 contest and stood 4th runner-up in the beauty pageant.
Jaitly has also appeared in many TV commercials such as Proactiv, Ponds', Margo, and Baba Elaichi.
In 2015, she featured in a few music videos like "Oh Kehri" by Jazzy B and "Zara Nazroun Se Kehdo" by Bombay Vikings.
As an Actor
In 2003, she debuted as an actor in the Hindi film 'Janasheen' (2003) in which she played the role of Jessica Pereira opposite Fardeen Khan.
In 2004, she made her Telugu debut in the film 'Suryam' as Madhulatha. She was offered a lead role in the Hindi film 'Julie' in 2004, but she turned down the offer. During an interview, while talking about rejecting the film, she said,
I turned down Julie because I didn't agree with the reasoning of the protagonist in the story, who resorts to prostitution because her man ditches her. I didn't see why any educated girl would take such a drastic step. I take up roles that I mentally agree with, and this was not such a role"
She then appeared in various Hindi films including 'No Entry' (2005), 'Apna Sapna Money Money' (2006), 'Money Hai Toh Honey Hai' (2008), and 'Thank You' (2011). She debuted in the Kannada film 'Shrimathi' (2011) in which she played the character of Sonia. In 2020, she appeared in the Hindi short film 'Season's Greetings' as Romita streamed on Zee5 which was also her comeback acting project.
As a Social Activist
Apart from acting, she is also working as a social activist. She has been working as the spokesperson of the LGBT movement in India. She has been supporting PETA since 2005, and in 2013, she started her association with the United Nations Equality Champions and worked for the welfare of human rights, women, children, and many other social causes.
Controversies
In 2015, there were rumours that she asked the Indian actress Sunny Leone to empty her flat in Mumbai which was rented to Sunny by Celina. [13]

Hindustan Times In an interview, while talking about the incident, Celina said,
I went out of my way to help my former tenants (Sunny and Daniel) as they were finding it hard to get a place on lease given their background. I even took a guarantee for their character to the concerned authorities in good faith. I leased my beautiful penthouse to them for two years. At the end of the lease, I was horrified to see the appalling state of the place. There was moss in the washroom, and Celina's furniture was rotting on the balcony. So, she got irked and asked Sunny to leave the house."
Later, Sunny filed a complaint against Celina for not returning her security deposit. While talking to the reporters, Sunny's husband Daniel said,
We handed the flat back in perfect condition. In fact, we upgraded it by installing CCTV cameras. With that, we put a security system in place. If it was an issue, we would have gladly removed them. Most people would appreciate a security system. We asked for our deposit back upon handing over the keys. She refused to return the money. I assume she must have needed money to act this way. I have never met Celina in my life. How is it possible that I threatened her."
In 2021, amid Raj Kundra's pornography case, Celina's name was also dragged in the case. According to some media reports, Raj had offered her to act in one of his adult films. [14]

Bollywood Hungama
Autograph
Favourites
Food: Prawn Curry with Steamed Rice, Charcoal Crabs
Book/Author: Star Signs by Linda Goodman
Film: The Sound of Music (1965) and Saving Private Ryan (1998)
Facts/Trivia
While she was in school, she used to be the sports captain of her school.
In 2008, her name was linked up with the veteran Indian actor Govinda. In an interview, she cleared the rumours and said,


I don't deny that I adore him, he has been my best co-star so far. I respect him. I've been his fan for a long time. But that doesn't mean we are having an affair. It was a ridiculous rumour."
Celina has been featured on the cover page of various magazines.
In 2012, her twin sons' application for a visa was rejected by the Indian government. In an interview, being upset about the situation, she said,


I was under the impression that based on their mother's nationality, they would automatically get an Indian passport too. However, I was in for a rude shock as we were told by consulate officials that they cannot have an Indian passport as only the father's nationality applies, and dual citizenship is only possible with Canada and the USA. It was very disappointing to know this because I believe these laws should be reconsidered in special cases such as when one parent is an active tax-paying Indian citizen. Children should automatically be allowed both nationalities until the age of 18. So for now, the boys are on a tourist visa to visit their own motherland."
In 2017, she was detected with depression after losing her mother and one of her sons. During an interview, while talking about her depression phase, she said,


There are some overconfident proclaims of the fact that Peter and I got married only because I became pregnant. The depiction of our children was conceived before marriage doing rounds on the internet through some very strong media platforms is absolutely baseless and irresponsible. They could have checked their facts with the Austrian marriage courts before jumping to such an irresponsible conclusion and the worst part of it is that they continue to do so even 9 years after our marriage.
She further added,
Peter left his job because I was suffering from such severe depression that we had no option but to leave Dubai. He said: 'let's go back to Austria and let us disconnect from everything till you get better. That really helped me and getting my husband's support in this meant a lot. In a way, 'Season's Greeting' played an important part in healing me and making me feel better."
She is an avid animal lover and owns a pet dog named Gooblee.
In her leisure time, she loves reading, sketching, and listening to music.
The Indian actress Lara Dutta is one of her best friends.
She is often spotted drinking alcohol at parties and events.
In an interview, while talking about her comeback in the films, she said that it was her mother's last wish that Celina acted in the films again. [18]

India TV News
She has got a tattoo of her husband's name 'Peter' inked on her ring finger.