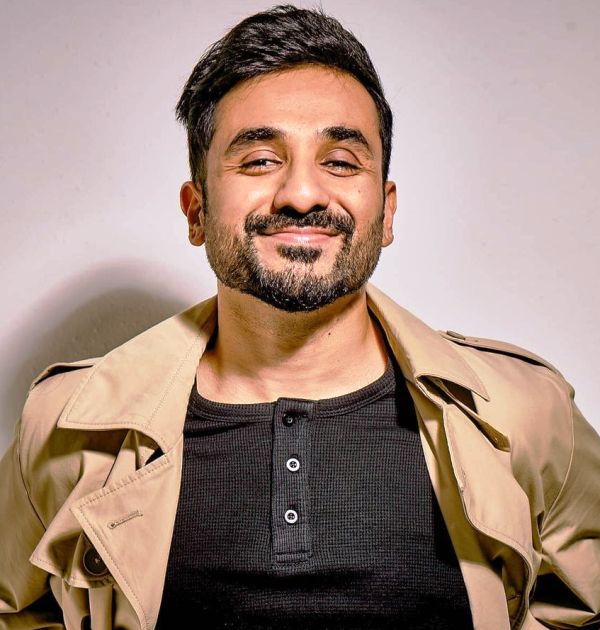 Vir Das is an Indian comedian, YouTuber, actor, musician, producer, and entrepreneur. He is well known for appearing in the Indian films Delhi Belly (2011) and Go Goa Gone (2013) and the American television series Whiskey Cavalier (2019).
Wiki/Biography
Vir Saran Das [1]Vir Das' Facebook was born on Thursday, 31 May 1979 (age 44 years; as of 2023) in Dehradun, Uttar Pradesh (now in Uttarakhand), India. His zodiac sign is Gemini.
In 1981, when Vir was one-year-old, his parents moved to Lagos in Nigeria, Africa, where he spent his early childhood. He grew up studying in different boarding schools in India as the schools in Nigeria weren't good. At the age of nine, he attended The Lawrence School, Sanawar (near Shimla, Himachal Pradesh). Later, he enrolled in Delhi Public School. Since his school days at Sanawar, he actively participated in debates, drama, and athletics, but he was terrible at academics. In an interview, he revealed that he was a rebellious child during his school days. He said,
This was hard on me, since I was individualistic. I wouldn't shut up. I was the kid being beaten up but talking through the beating."
He discovered his oratory skills at the age of 12 when during a debate interjection round he took the mic and cracked a joke. During his holidays, he used to visit Lagos, where his parents lived in a well-guarded compound consisting of seven houses. Then, Nigeria was home to several Indian expatriates. Due to the disturbed law and order situation in Africa, Indians were recommended to stay indoors, therefore, Vir Das spent his time watching movies from the video library. While recalling his childhood memories of Nigeria, in an interview, he said,
There were many Indians there with a rich Indian cultural association. But the law and order was bad, so you had to stay indoors with a lot of armed guards at the gate and a lot of drivers…That meant that you couldn't ride a bike outside, so it was a bit of a closed living. It meant that you don't drive fancy cars or wear jewels in Africa as you could be robbed."
When Vir Das was 16, his parents moved back to India after witnessing the deteriorating political and financial situation of Africa. While talking about his parents' return to India in an interview, he said,
When we first went there in 1981, a naira was a dollar-and-a- half, but by the time we left Nigeria, a dollar was probably equal to 120 nairas. That was the journey where it just got worse and worse. Years later, my parents finally moved back to Delhi when there was an emergency in Nigeria and president No. 5 got assassinated and everybody decided, okay it's time to leave."
Growing up he used to watch American collegiate films like Dead Man On Campus (1998) and National Lampoon's Van Wilder (2002), which intrigued him to pursue his further studies in America. He enrolled himself in Sri Venkateswara College in New Delhi through sports quota, as he was a basketball player. [2]Telegraph India Halfway through Sri Venkateswara College, he went to Illinois, to pursue his graduation. He did a double major in economics and theatre from Knox College. [3]The Times of India Then, Knox had a yearly fee of $26,000. Vir Das sponsored his fees worth $20,000 through scholarships and convinced his father to sponsor the rest of the fees by agreeing to his condition to opt for a double major. In the first year of his college, he started playing the guitar, and sometimes, he even earned money via playing the guitar on the streets.
At Knox, he scored poor grades and felt exhausted due to the tough acting programme by the fourth year. He wanted to make a career in a field that was free-flowing, hence, he developed an interest in standup comedy. Also, since childhood, he was intrigued by the work of the American comedian Bill Cosby. For his thesis at Knox, he wrote a 60-minute show called 'Brown men can't hump,' which offended the acting and drama faculty. After completing his graduation in 2002, he studied acting at the Stanislavsky School at Harvard University. [4]Knox Magazine
Physical Appearance
[5]Hindustan Times Height (approx.): 5′ 8½"
Hair Colour: Black
Eye Colour: Black
Family
Parents & Siblings
Vir Das's father, Ranu Das, worked as a manager for a poultry farm in Uttar Pradesh. He later secured a job in a food processing company in Lagos, Nigeria. His mother, Madhur Das, worked as a teacher in Dehradun and Delhi. While talking about his paternal and maternal family in an interview, he said,
Everyone on my father's side is in government service. Most of my mother's relatives worked for the government-run railways. Lagos offered my parents an adventure abroad. They jumped at it."
When Madhur shifted to Africa with her husband, she took up a course in mass communication. After coming back to India, in 1995, she ventured into filmmaking with her daughter, Trisha Das, who collaborated with Madhur for their documentary films as a director. In 2005, their documentary film 'Fiddlers on the Thatch,' about the children of Kalimpong, won a National Film Award in three categories. When Trisha got married and moved to Singapore, Madhur started working for the World Wildlife Fund as a director, and then, she became a TV newsreader. Later, Madhur started working at United Nations Environment Programme (UNEP) in India. Trisha is four years older than Vir Das. She has directed and written over 40 films, and her work has been broadcast and screened on various platforms, including the Discovery Channel, the Star Network, the Doordarshan channels, and several international film festivals.
Wife & Children
In October 2014, he got married to his longtime girlfriend Shivani Mathur, who is the owner of an event management company in Sri Lanka. As of 2021, the couple lives in a three-bedroom apartment in Pali Hill, Mumbai.
Relationships/Affairs
Since 2011, he was in a live-in relationship with his girlfriend, Shivani Mathur. The couple made acquaintance when Shivani gatecrashed Vir Das' house warming party, a week after he moved to Mumbai. At the party, their mutual friends introduced them. In 2014, in an interview, when Vir Das was asked who was the person he was most attached to in his life, he said,
Shivani. She is my reality. She is the one person who will tell me if my joke sucks, though, of course, she proudly finds me hilarious…She is fiercely intelligent and loyal and one of those people who can make me laugh."
In an interview, Vir revealed that he had had thirteen relationships before meeting Shivani. [6]Man's World India
Career
He joined a bank in Chicago soon after his graduation from Knox, but later, he dropped the finance job to pursue theatre. Thereafter, he pursued various odd jobs like a security guard, building painter, dishwasher, and banquet bartender in Chicago, meanwhile, trying his hand at acting and stand-up comedy. While recalling the days when he was struggling at open mics, in an interview, he said,
I was booed off, 11 weeks in a row,' he smiles. 'I was saying, "Hey, you know what's funny about cockroaches?" and I got slaughtered. In week 12, I had a meltdown: "You Americans are just stupid, ignorant hicks! You have no idea how important Indians are. We drive your taxis, we sell your newspapers, we sell you condoms and food, our doctors check your wives and children! Without Indians you'd be starving, stranded, sexually sterile and stupid!" And I got my first laugh."
In 2003, he secured himself an assignment and he came back to India to perform a show for The Times of India at the Habitat Centre in New Delhi. In the following years, he hosted many Times Food Guide Awards, and simultaneously, he worked as a VJ at Zoom. He hosted various TV shows like News on the Loose, Cricket First, Lo Kar Lo Baat and Bid 2 Win. Later, he became the host for a late-night show, which targeted the corporate world on a business channel. He quit his job in 2007.
Standup
Soon after hosting the late-night show targeting the corporate world, Vir Das became a corporate comedian and began earning a decent income. In 2007, he decided to become a full-time comedian. Hence, he quit his job in 2007 and started performing his stand-up set 'Walking on Broken Das.'
To get some exposure, he made a DVD of his standup comedy, titled it 'Viagra,' and distributed six copies to different video libraries. Luckily, those DVDs came to the notice of the Indian filmmaker Aditya Chopra and Aamir Khan Productions via two assistant directors who had rented them. Consequently, he started his acting career in Bollywood. In 2013, he started an eponymous YouTube channel, where he uploads videos of his numerous standup sets.
Shows
Walking on Broken Das (2007)
History of India: VIRitten (2010)
Battle of Da Sexes (2014)
Vir Das: Manic Man (2021)
Television
He made his acting debut with the 2006 American adventure fantasy television film 'The Curse of King Tut's Tomb' in which he played the role of Jabari.
In 2008, he played the recurring role of a call centre operator in the British-Indian comedy series 'Mumbai Calling,' which first aired on the British free-to-air television network ITV. Later, it also aired on the Australian national public television network ABC TV. In 2019, he played the role of an FBI agent named Jai Datta in the American action comedy-drama television series Whiskey Cavalier,' broadcasted by ABC.
In 2020, he made an appearance in the episode titled "The Magic Motor Inn" of the American sitcom 'Fresh Off the Boat' as DC, an Indian immigrant, along with Preity Zinta. Vir Das and Preity played the parents of a girl who is a schoolmate of the protagonist, Eddie Huang.
Bollywood
His first stint in the cinema was as a junior artiste in a film starring Rishi Kapoor. After establishing his career in standup comedy, Vir Das ventured into Bollywood after securing two auditions when his DVD titled 'Viagra,' featuring his standup comedy, landed at the desks of Aditya Chopra and Aamir Khan Productions. Within the following six weeks, he auditioned and secured roles in the films Badmaash Company' (2010) and 'Delhi Belly' (2011). He made his debut with a small role in the 2007 romantic comedy film 'Namastey London' in which he played the Prospective Groom No. 2, a crazy obsessed statistician living in Hyderabad.
He played the role of Chandu in the 2010 crime comedy film 'Badmaash Company.' Set in 1994, the film narrated the story of three young boys, Karan, Zing, and Chandu, belonging to middle-class families, who graduate from college and go for a trip to Bangkok, Thailand, where they meet Bulbul and establish a business together.
He came into the limelight with the 2011 action comedy film 'Delhi Belly,' in which he played one of the protagonists Arup, who works as a cartoonist. The storyline of the film revolves around three roommates, Tashi, Nitin, and Arup, who unknowingly become the prey of a ruthless gangster.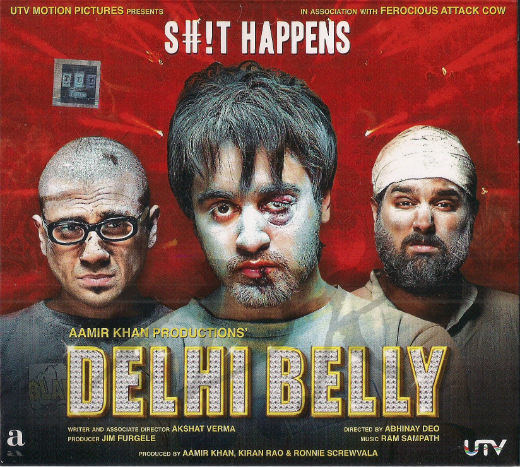 He starred in the 2013 zombie apocalypse action comedy film 'Go Goa Gone' as Luv. Although the film was unsuccessful at Box Office, Vir Das gained immense appreciation for his role as Luv. The film centres around a group of friends who get invited to a rave party on a secluded island in Goa, where they discover that the island is infested with Zombies.
In 2014, he appeared in the romantic comedy film 'Shaadi Ke Side Effects' as Manav, a drug addict bachelor living a carefree life. In 2016, he appeared in the films Mastizaade,' 'Santa Banta Pvt Ltd,' and '31st October.' Set in 1984, '31st October' centres around a Sikh man named Devender Singh (played by Vir Das) and his family, who are trapped in danger due to the assassination of Indira Gandhi, which leads to the spread of brutal violence against Sikhs.
OTT
In his Netflix stand-up special 'Abroad Understanding' (2017), he talked about religion and racism. For the Netflix special, he was included in Variety's '10 Comics to Watch for 2017′ list. Netflix also features his stand-up specials Losing It (2018), For India (2020), Vir Das: Outside In (2020).
In 2019, he appeared in Amazon Prime Video's comedy travel show 'Jestination Unknown' in which he travelled along with his friends, fellow stand-up comedians, and celebrities, to explore the humour of Indians.
In 2020, he played the titular role in the Indian dark comedy streaming television series 'Hasmukh.' Distributed by Netflix, the show follows a small-town comedian who is also a serial killer.
Music
Around 2011-2012, Vir Das formed a band called Alien Chutney. The comedy-rock band is the brainchild of Vir Das and produces offbeat songs about a wide variety of topics like the difference between Delhi and Bombay girls, Parsi love songs, tributes to Himesh, death metal songs, pop songs, and the key to good love with your vegetable grocer. Other members of the band are Sidd Coutto, Johan Pais, Kaizad Gherda, and Apurv Isaac. After performing shows at several venues like Blue Frog in Mumbai, Lodhi Gardens in Delhi, and India Habitat Centre in New Delhi and performing in Star World's New Year Special 'RIPping the Decade with Vir Das,' Alien Chutney's first album titled "Bom in Live Bay," comprising of 13 tracks, was released in 2015.
Others
He is the founder of the production house 'Weirdass Comedy.' Dubbed India's first comedy consultancy, Weirdass Comedy fulfills the requirement of comedy content solutions for TV and digital platforms for various brands and also produces original content independently. He is also the curator and producer of The Weirdass Pajama Festival, one of India's largest comedy festivals.
In 2016, he played the protagonist in the short crime drama film 'Raakh.' The short film centres around a man who, shattered by his wife's murder, seeks revenge on the man who raped and killed her.
In 2016, he was featured in "He" deodorant advertisement, which highlighted how women are objectified in the advertisement industry to promote products. In the advertisement, he reclines sexily in a sari, lays on a bike, luxuriates in a bathtub, suggestively licks a popsicle, and dresses up as an angel fallen from 'heaven,' to show that though it all seems ridiculous when done by a man, the society has made it acceptable for women.
Controversies
Faced criticism for cracking jokes about APJ Abdul Kalam
In 2015, while Vir Das was performing at Siri Fort Auditorium, New Delhi, a squad of policemen barged into the venue after an individual called up the police to inform that Vir Das had cracked a joke about the former Indian President Dr. A. P. J. Abdul Kalam in his standup. Midway to his performance, Das was approached by a man in the green room who told him that he could not crack jokes about Kalam. Das casually dismissed the man at the moment due to lack of time. No complaint was filed against Vir Das in the matter. [7]India Today
Charged for vilifying lawyers
In 2020, a complaint was filed to take his series 'Hasmukh' off Netflix for allegedly maligning lawyers. The plea was moved by advocate Ashutosh Dubey, who alleged that in the 4th episode of the series, lawyers had been referred to as thieves, scoundrels, goons, and rapists. [8]Hindustan Times
Faced online backlash for monologue 'I come from an India'
In November 2021, he stirred controversy on the internet when a video of his seven-minute-long monologue 'I come from an India' went viral and offended the Indian population. The monologue was performed on 15 November 2021 at the John F. Kennedy Centre in Washington DC. While presenting some of the contrasting aspects of India, Vir Das referred to issues like the safety of women, the farmers' protest, and a young population conducting themselves on the basis of over a century old ideas advanced by old political leaders. Following the video, he was accused of 'anti-India propaganda under the garb of comedy.' [9]Independent The viral video also provoked the BJP leader Aditya Jha to lodge a police complaint against the comedian for mocking the nation in front of a foreign audience.
जिस अमेरिका में यह भद्दी कामेडी हो रही है वहाँ 2 करोड़ से अधिक महिलाओं सहित 16 लाख से अधिक पुरुषों तक के बलात्कार की पुष्टि हुई है।

मैं विधि विशेषज्ञों से सलाह लेकर @thevirdas पर कानूनी कार्यवाही सुनिश्चित करूँगा।

वीर दास किस भारत में रहते हैं, इसका जवाब अब वो कोर्ट में दें। pic.twitter.com/t5aAelnkeC

— Aditya jha (@adityajhadelhi) November 16, 2021
Protests against his shows
In November, his show in Hyderabad was cancelled for some unknown reasons. Earlier, in the same month, his show was cancelled in Bengaluru after some rightwing groups protested against his show, accusing him of defaming the country through his remarks. [10]The Times of India
Accused of violating copyright laws
On 8 November 2022, noted theatre producer Ashvin Gidwani filed a complaint against Vir Das, two others, and Netflix at Cuffe Parade police station in Mumbai. In his complaint, Ashvin Gidwani accused Vir Das of violating copyright laws and said that the stand-up comedian allegedly copied some content from his show that his company had signed with him to produce in 2010 to his new show the promo of which was launched on Netflix in January 2020. [11]Hindustan Times
Favourites
Music Album: Tommy by The Who (1969)
Restaurant: Curry Leaf in San Francisco
Facts/Trivia
He has a pet bulldog named Doctor Watson.
In an interview, he revealed that he was a news junkie and loved watching PBS NewsHour in his leisure time. While explaining why he loves the show, he said,


It's my favourite show on television. Because a) it's funny and everybody on the panel knows its funny and b) it's an uncensored, flustered version of people, which is the best version of people where they are slightly uncomfortable, but they have to say what is on their mind."

Once in an interview, Vir Das credited Aamir Khan for his acting career. He said,


Aamir Khan. There were a lot of people considered for the role in Delhi Belly, but I know that he fought for me. And that film changed everything for me. "

He was nominated for the International Emmy Awards (2021) for his outstanding achievement in the category of comedy for his Netflix special For India (2020).
Knox College in Galesburg, Illinois, where Vir Das completed his graduation, bestowed upon him an honorary doctorate for his achievements in the field of performing arts. Additionally, he was also chosen to deliver the commencement speech at the prestigious college in June 2018. The previous speakers included renowned personalities like former US president Barack Obama, American actress Eva Longoria, US Senator Richard Durbin, and American comedian Stephen Colbert.
He has six tattoos inked on his body, which includes a pocket watch tattoo on the inside of his right arm, a cardinal directions tattoo on his right bicep, a quote inscribed on the inside of his right forearm, a Phoenix with a Mic tattoo on his left bicep, and a tattoo on his left forearm.