Vikram Bhatt is an Indian film director, producer, screenwriter, and actor. He is well known for directing the Bollywood horror films Raaz (2002), 1920 (2008), and Haunted – 3D (2011) and web series Maaya: Slave of Her Desires (2017).
Wiki/Biography
Vikram Bhatt was born on Monday, 27 January 1969 (age 52 years; as of 2021), and he hails from Mumbai, Maharashtra. His zodiac sign is Aquarius.
He attended Jamnabai Narsee School, Mumbai.
Physical Appearance
Height (approx.): 5' 9"
Hair Colour: Black
Eye Colour: Salt & Pepper
Family
Parents & Siblings
Vikram Bhatt's father, Pravin Bhatt, is a renowned cinematographer, director, and screenwriter, who is known for his cinematography in the films Umrao Jaan (1981) and Agneepath (1990). Vikram Bhatt's mother's name is Varsha Bhatt. He has no siblings.
Other relatives
Vikram Bhatt's grandfather, Vijay Bhatt, one of the pioneers of the Hindi film industry, hailed from Palitana, Gujarat. Vijay Bhatt was an Indian film director, producer, and screenwriter, who is well known for directing popular Bollywood films Ram Rajya (1943), Baiju Bawra (1952), and Himalay Ki God Mein (1965). Vikram Bhatt's grandmother's name is Rama Bhatt.
Wife & Children
Vikram Bhatt and Aditi Bhatt got married in their 20s and separated in 1988. The couple knew each other since their college days.
Together, Vikram and Aditi have a daughter named Krishna Bhatt. Following the footsteps of her father, Krishna pursued a career in the entertainment industry as a director.
After a three-year-long relationship, Vikram Bhatt got married to Shwetambari Soni, the founder of the art gallery Trinity Art Impact, in September 2021. The private ceremony took place amid the Covid-19 lockdown and stayed under the wraps for about one year. On 6 October 2021, the news about Vikram and Shwetambari' s marriage surfaced the internet when Vikram posted heartfelt birthday wishes for his partner on his Instagram account. Later, Vikram's uncle and celebrated Indian filmmaker Mahesh Bhatt confirmed the news to the media.
Shwetambari Soni has two sons, Adiraj Singh and Arhavirr Singh, from her previous marriage.
Relationships/Affairs
While shooting for the psychological thriller film Dastak (1996), Bhatt met Miss Universe (1994), Sushmita Sen. Thereafter, Bhatt came into an extra-marital relationship with Sen. While Bhatt was the writer of the film, Sen was the lead actress. The affair caught massive attention in media and led to Bhatt's divorce from his wife Aditi Bhatt in 1988. In 1997, Bhatt and Sen appeared in the interview-style talk show 'Simi Garewal's show.' During the interview, the host of the show, Simi, asked Sen about being in a relationship with Bhatt, who was then married to Aditi, to which Sen replied,
The wife and him were not living together, and I cannot go around feeling guilty or make a person feel guilty if he had a bad marriage. I don't fell guilty because I have done something very openly with a very open conscience. I know that the man was in a divorce when I met him, and I wasn't going to wait to tell the world that I loved him just because he hadn't gone through with his divorce yet."
Reportedly, Sen walked out of the film Kasoor (2001), directed by Bhatt, after her breakup with Bhatt.
Later, he started dating the Bollywood actress Ameesha Patel, who played the protagonist in Bhatt's 2002 film 'Aap Mujhe Achche Lagne Lage.' After dating for five years, the couple parted ways in 2008.
From 2017 to 2020, he was in a relationship with Shwetambari Soni.
Career
Bhatt started his career as an assistant director at the age of fourteen. He was the chief assistant director of the 1990 film 'Agneepath.' Until 2014, he worked as the creative head of ASA Productions and Enterprises.
Direction
Vikram Bhatt began his journey as a director with the musical romance film Jaanam (1992).
Thereafter, his films Madhosh (1994), Gunehgar (1995), and Bambai Ka Babu (1996) turned out to flop at the box office. He came into the spotlight when he directed the 1996 psychological thriller film 'Fareb,' which was a hit at the box office.
Following the hit film, he directed films Ghulam (1998), Kasoor (2001), and Awara Paagal Deewana (2002), which were successful at the box office. He rose to prominence with the 2002 supernatural horror film 'Raaz,' which starred Bipasha Basu, Dino Morea, and Malini Sharma in the lead roles. Immensely appreciated by the audience, the film was nominated in the category of Best Film at the Filmfare Awards (2003). For the film, Bhatt earned the title of Dream Director at the Stardust Awards (2003).
Thereafter, he directed a string of flop films which included Aap Mujhe Achche Lagne Lage (2002), Deewane Huye Paagal (2005), and Ankahee (2006). He made a comeback in 2008 with the hit horror film '1920.' In 2011, he directed the 3D horror film 'Haunted – 3D,' which was immensely appreciated by the audience. The film went on to become one of the highest-grossing Hindi horror films and earned over Rs. 36 crores at the box office.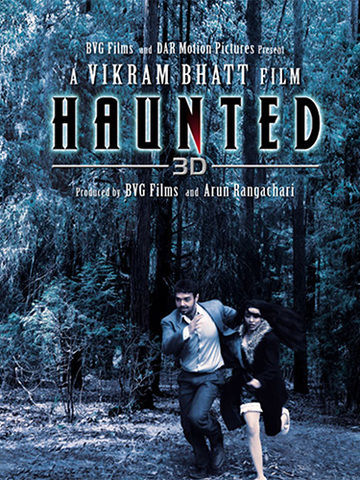 A sequel to Bhatt's film 'Raaz' titled 'Raaz 3' was released in 2012. Accumulating over Rs. 91 crores at the box office, the Indian 3D horror thriller film was labelled as 'Super Hit' by the Box Office India.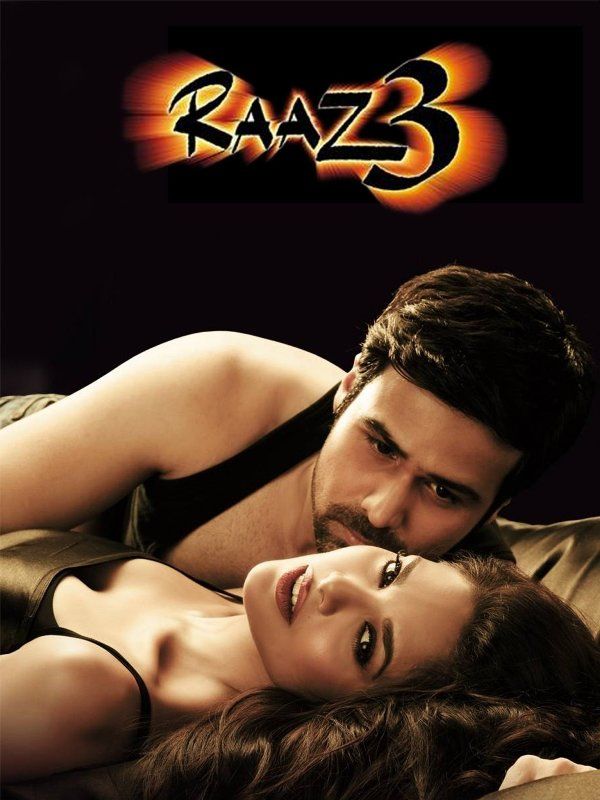 In 2016, he directed the Indian erotic thriller film 'Love Games,' which featured the scandalous sex lives of an edgy and adventurous woman named Ramona Raichand and her boy-toy named Sam.
In 2017, he directed another erotic romantic web series 'Maaya: Slave of Her Desires.' Dubbed as the first Indian fictional work on BDSM, the adult web series grabbed the attention of the audience for its explicit scenes.
Screenwriting & Storywriting 
He ventured into screenwriting with the film Dastak (1996).
Thereafter, he worked as a screenwriter for various films like Aetbaar (2004), Three- Love, Lies and Betrayal (2009), and Hate Story (2012). In 2012, the horror film '1920: Evil Returns' written by Bhatt excelled at the first-week collection chart at the box office by earning over Rs. 16 crores.
Apart from being the director of the web series 'Maaya: Slave of Her Desires,' he also worked as a writer for the series. He also wrote its sequels 'Maaya 2' (2018) and 'Maaya 3' (2019).
Acting 
He made his acting debut with the film Khamoshiyan (2015) in which he played the role of a book editor.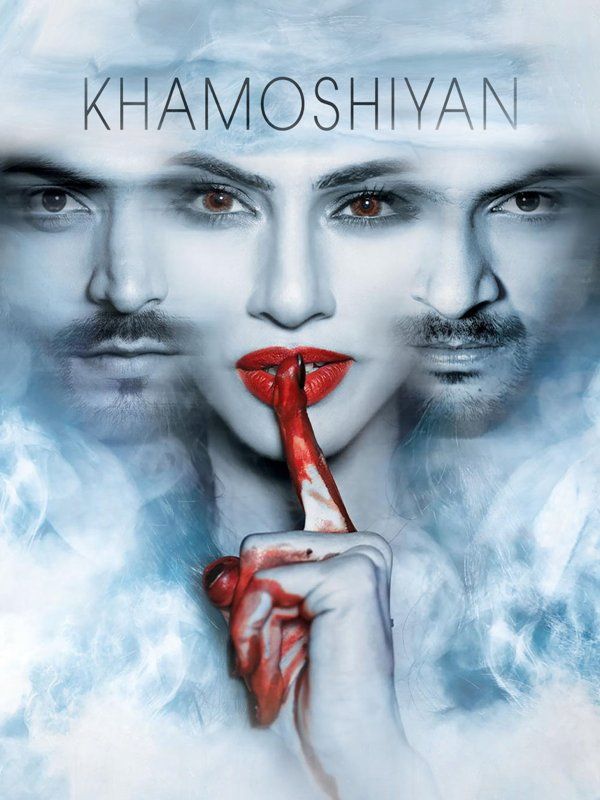 Thereafter, he played the role of Mr Wadia in the film '1921' (2018), Arjun Vashisht in the web series Zindabaad (2018), and Doctor Singh in the film 'Ghost' (2019).
Others
In 2016, he appeared in SonyLIV's 'Once Upon A Time with Vikram Bhatt' in which he narrated short stories.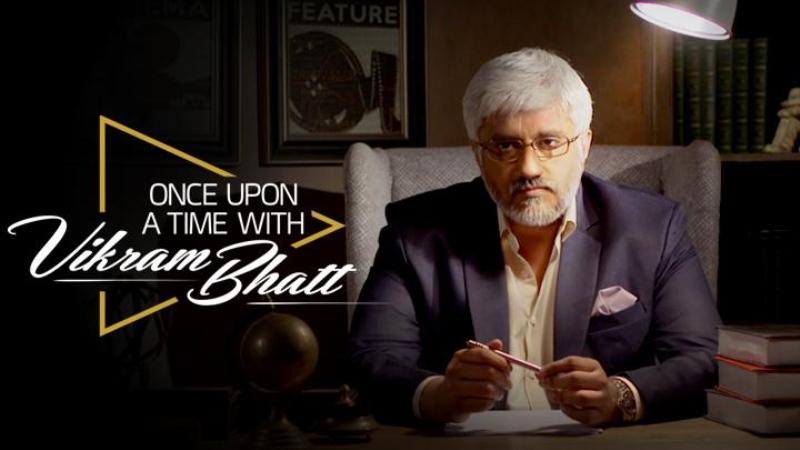 On 17 June 2016, he became a director of Loneranger Productions Private Limited, along with Shwetambari Soni, Amar Thakkar, and his daughter, Krishna Bhatt. On 11 October 2018, he was designated a partner in Dreamscape Entertainment LLP. In 2017, he published his first novel titled 'A Handful of Sunshine.'

Facts/Trivia
Vikram Bhatt is also known as Czar of Horror, i.e., King of Horror due to his box office hit horror films. [1]

The Times of India
In 2021, during a tell-all interview, Bhatt confessed that he had suicidal thoughts after his divorce from Aditi. In the earnest interview, he said,


I regret hurting my wife and my child and abandoning them. I regret the pain I caused them. I always believe that when you're not courageous, you become cunning. I did not have the courage to tell Aditi how I felt. And it was all happening together, it was a big mess."

In 2011, he underwent surgery to remove a cyst that had developed in his back.
While talking about his failed relationships in an interview, he said,


I am not a good husband or boyfriend…Relationship demands understanding, compromise and I find myself unable to do that. I find myself suffering from insomnia and sleep barely two to three hours at night. I wake up and then sleep two hours again. A woman really needs to be in love with me, to be with me."

In an interview, he revealed that he drew insights from his previous relationship with Ameesha Patel for the storyline of the film 'Raaz 3.' The film follows an actress and director who are going through a low phase in their career. Just like the protagonists of the film, Bhatt and Patel made acquaintance during a low phase of their life.
While talking about his personal experience in BDSM in an interview, Bhatt said, [2]

The Times of India


In my younger days, I played a little bit, which everyone does. And I don't think BDSM is a sexual thing at all. It's about control and surrender…It's a relationship of immense trust. You can't possibly allow yourself to be tied up unless you know the person…that can be very scary."