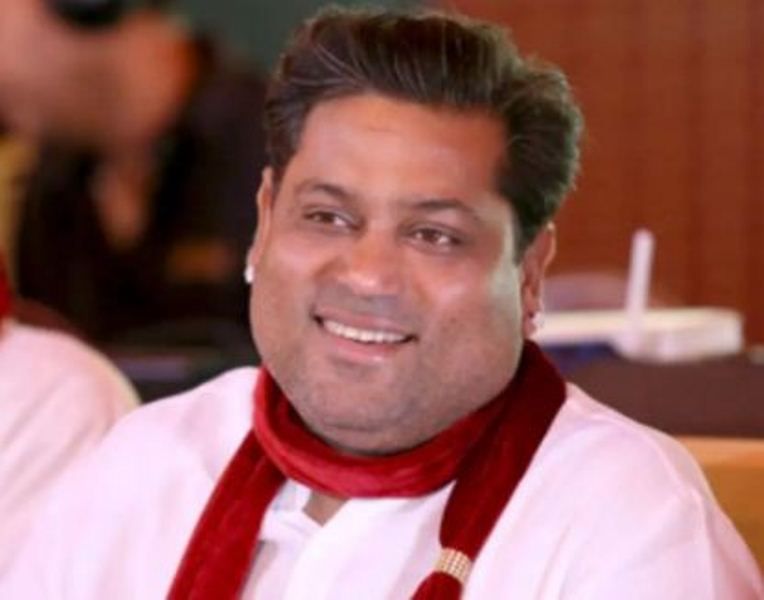 Vikas Malu is an NRI businessman. He is the chairman of the Kuber Group. In 2023, he was alleged of murdering the Bollywood actor Satish Kaushik.
Wiki/Biography
Vikas Malu was born on Monday, 15 April 1974 (age 49 years; as of 2023). He did his schooling at Delhi Public School, Mathura Road, New Delhi. He pursued B.Com (Hons.) at the University of Delhi in 1992. In December 2021, he received a degree of Honorary Doctorate in International Business.
Physical Appearance
Height (approx.): 5′ 10″
Hair Colour: Black
Eye Colour: Black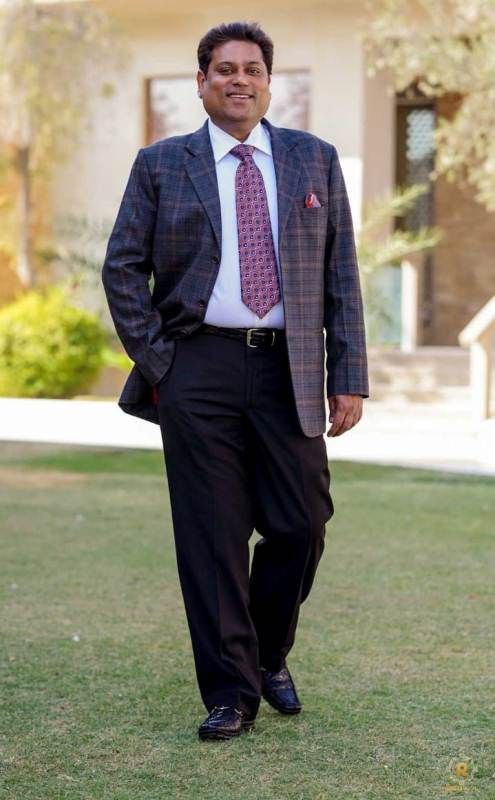 Family
Parents & Siblings
His father, Mul Chand Malu, was a businessman and founder of the Kuber Group.
His mother, Vijaya Devi Malu, was a homemaker. He has two sisters named Neelam Malu and Madhu Shree Malu.
Wife & Children
He got married for the second time to his personal secretary, Saanvi Malu, on 7 May 2019. However, the couple got separated in October 2022, after Saanvi Malu filed a rape case against Vikas Malu.
He has two daughters, named Harshita and Sakshi, and a son named Vineet Malu.
Career
Vikas Malu started his career in 1993 as a director by taking charge of the 'Kuber Group,' which was started by his father in 1985. The Kuber Group operates in more than 45 industries in almost 50 countries, offering fast-consuming goods to luxury goods manufactured under the companies like Kuber Grains and Spices, Kevin Metpack Private Limited, NV Lifestyles, Kuber Guestline Hotels and Resorts, Saurya and Vimaan Airlines, Kuber Aero Technology, Kuber Shoppe, Al Burj. In 2004, he started working at the Kaane American International Tobacco Co. Ltd. In 2021, he produced the Bollywood film 'Kaagaz.'
Controversies
Tax evasion
In March 2021, Vikas Malu filed a case in the Supreme Court against the Government of India to save himself from paying the tax. He appointed some top lawyers in the country to challenge the decision of Indian tax authorities. Malu asserted that the Indian government should not impose a tax on his global income as he is an NRI. According to Indian law, a resident of India has to pay tax on his/her global income and an NRI has to pay tax on the income earned in India. However, the Indian tax authorities claim that his stay in India in the financial year of 2020-21 was more than 120 days which qualified him to be a resident of India under Section 6 of the Income Tax Act and he was liable for paying tax. [1]The Economic Times
Rape case
In 2022, his estranged wife, Saanvi Malu, accused him of raping her and forcing her to get married to him. She further alleged that after her marriage, Vikas Malu's son, who was a juvenile at that time, started raping her. In an interview, she talked about it and said,
I had earlier registered a complaint against Vikas Malu. Firstly, Vikas raped me, and then forcefully got married to me. After marriage, even his son started raping me. This was completely unbearable for me, and I left his house in October 2022." [2]The Tribune
However, Vineet Malu, son of Vikas Malu's first wife, later filed an FIR against Saanvi Malu, under the Protection of Children from Sexual Offences (POSCO) Act.
Involved in a murder case
In March 2023, Vikas Malu was alleged by his estranged wife, Saanvi Malu, for plotting the murder of the Bollywood actor Satish Kaushik. In an interview, Saanvi Malu said that Vikas Malu and Satish Kaushik had an argument on 23 August 2022, in Dubai, over an amount of Rs 15 crore, which Malu borrowed from Satish Kaushik for investing in his business. She said that Vikas Malu didn't want to return Satish's money as he lost it in the COVID-19 pandemic and said her that he will kill him by giving him some blue pills to get rid of repaying. According to some sources, after the demise of the actor, it was found that some objectional medicines were recovered from Malu's farmhouse, where a party for the Holi celebration was held in which Satish Kaushik was also present. However, Vikas Malu refused the allegations and claimed that he had only family relations with Satish Kaushik and was not involved in any kind of business deals with him. In an interview, he talked about it and said,
Police and government are there and if I'm wrong then I'm ready to face anything. Her allegations are wrong or else she should show proof. I had only family relations with Satish Kaushik, I was not involved with him in any business." [3]Mint
Later, Satish Kaushik's wife, Shashi Kaushik, responded to the allegations made by Saanvi Malu and called them 'baseless.' In an interview, she said that her husband Satish Kaushik was good friends with Vikas Malu. She further revealed that according to the post-mortem reports, the actor had 98% coronary artery blockage and there were no drugs found in his samples. [4]The Times of India
Honours & Achievements
In 2016, Vikas Malu was awarded 'India's Most Promising Leader.'
In 2018, he was honoured as 'Asia's Most Promising Leader' at the House of Lords in London and 'Asia's Greatest Leader' in Singapore.
In 2021, he was honoured with the 'Stylist Businessman of the Year' award at the India Fashion Awards.
On 1 January 2023, he was presented with the 'Pride of Rajasthan' award by Dainik Bhaskar.
Car Collection
He has a good collection of luxurious cars including six Rolls-Royce cars.
Facts/Trivia
In January 2022, Vikas Malu was featured on the cover of Business Connect magazine.
He is an ardent car lover and once he bought six Rolls-Royce cars at one time.
As per the financial year 2022-23, he owns shares worth Rs 2.6 Crore in Machino Plastics Ltd. and shares worth Rs 4.6 Lakhs in PFL Infotech Ltd. He also owns a few shares in Bheema Cements Ltd.
In March 2023, after he was accused by his wife of murdering the Bollywood actor Satish Kaushik, Vikas Malu post a video on Instagram in which he was seen dancing with the actor. He expressed through the post his friendly relations with the late actor and also mention that he has been friends with him for the past 30 years.