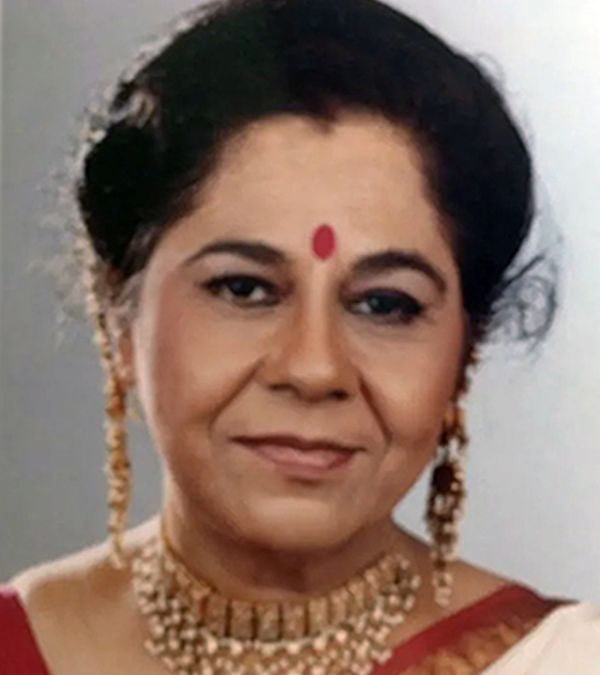 Veena Kapoor was a veteran Indian actress known for her work in the TV show "Bhabhi." On 6 December 2022, she was murdered by her son Sachin Kapoor over a property dispute; she was 74 years old at the time of death.
Physical Appearance
Height (approx.): 5′ 5″
Hair Colour: Salt & Pepper
Eye Colour: Black
Family
Parents & Siblings
There is not much information available about her parents and siblings.
Husband & Children
Veena Kapoor is survived by two sons. Her elder son is a software engineer in the United States, and her younger son, Sachin Kapoor, is a tutor.
Address
Veena Kapoor used to live in Kalpataru Solitaire, Coop Housing Society, Juhu, Mumbai.
Career
Veena Kapoor has worked in various TV shows and films. Her performance in the TV show "Bhabhi" (2002-2008), which aired on StarPlus, was the most notable one. She also worked in the film "Bandhan Pheron Ke" (1985), "Dal: The Gang" (1985), and the Punjabi film "Mitter Pyare Nu Haal Mureedan Da Kehna" (2004).
Controversy
Veena's son Sachin Kapoor once filed a lawsuit against her over a proper dispute related to her house worth Rs 12 crore. Veena's friend and co-star Nilu Kohli revealed in an interview that she had been fighting the case for a long time. She said,
There was always an issue. Ever since I have known her, she was fighting this case. She used to keep praying and doing puja whenever there was a hearing of her case. The house was her only aim in life. That is why I feel so bad for her. She has worked so much for this house. But ultimately this is what happens to her. In the end, nobody got anything. That kid went to jail for 20 years. It's a lifetime now."
Death
On 6 December 2022, Veena Kapoor was killed by her younger son, Sachin Kapoor, in Juhu, Mumbai. Her son beat her to death by smashing her head multiple times with a baseball bat. Later, the accused son dumped his mother's dead body into a river near Raigarh district. Their servant Lalu Kumar Mandal was involved in the murder. However, the police later recovered the baseball bat and found her dead body.