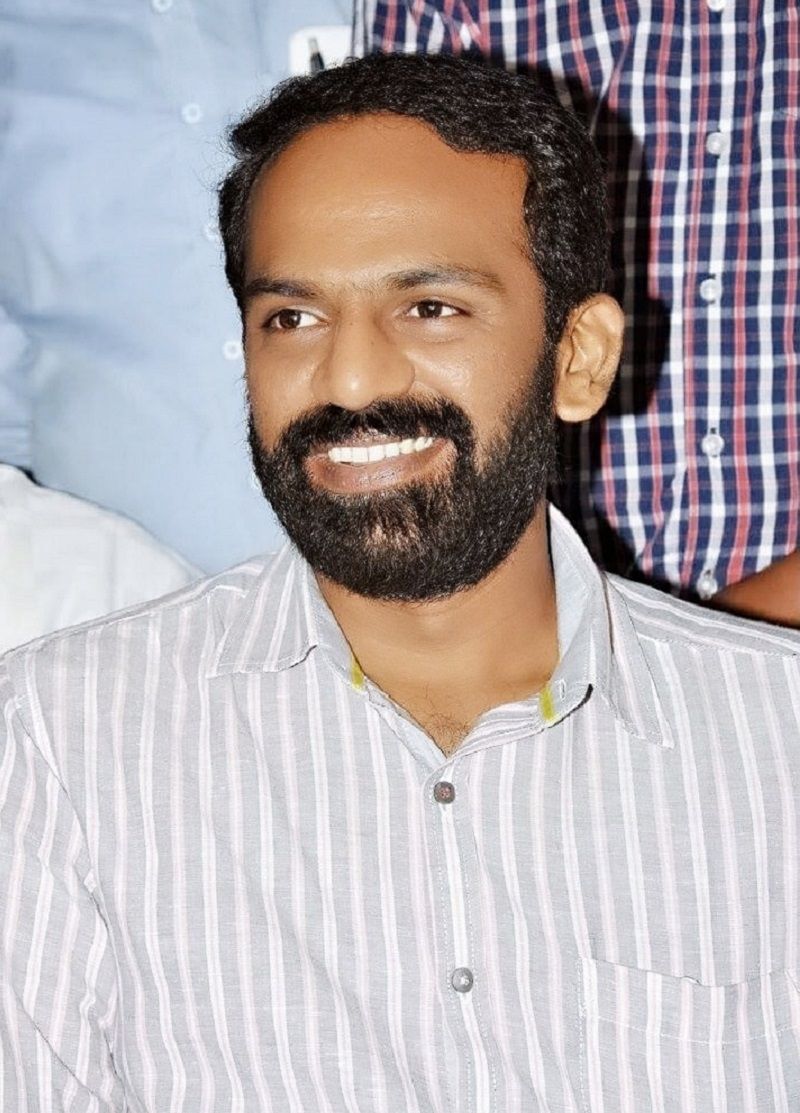 Vangaveeti Radha Krishna is an Indian politician and son of Vangaveeti Mohana Ranga Rao, a politician from Andhra Pradesh and a member of the Indian National Congress. Radha Krishna became a Member of the Legislative Assembly (MLA) from Vijayawada East Constituency in 2004.
Wiki

/Biography

Vangaveeti Radha Krishna was born on Saturday, 3 November 1979 (age 44 years; as of 2023) in Penamalur, Krishna District, Andhra Pradesh. His zodiac sign is Scorpio. He did his schooling at Vikas Junior College, Guntur. In 1988, he enrolled at Vinayaka Mission Medical College, Salem, Tamil Nadu state to pursue a medical degree, but he discontinued in the same year. [1]MyNeta When he was born, his parents gave him the same name as Ranga's brother, Vangaveeti Radha Krishna, who was killed in 1974.
Physical Appearance
Height (approx.): 5′ 8″
Hair Colour: Black
Eye Colour: Black
Family
Parents & Siblings
Radha Krishna's father's name is Vangaveeti Mohana Ranga Rao, who was a politician and was murdered in 1988.
His mother's name is Chennupati Ratna Kumari, who is a politician.
He has a sister, Vangaveeti Asha Kiran.
Wife & Children
Radha Krishan is unmarried. However, on 16 August 2023, it was reported that Radha Krishna is going to marry Jakkam Pushpavalli. She's from Narsapuram, West Godavari district. Her father, Jakkam Ammani, was the former municipal chairperson of Narsapuram, Jakkam Ammani.
Caste
Radha Krishna belongs to the Kapu community. [2]Hindustan Times
Politics
Radha Krishna joined the Indian National Congress in 2004. In the same year, he contested the 2004 assembly elections from Vijayawada East Constituency on a Congress ticket and won against BJP candidate Jagan Mohan Raju of Eleshwara. In 2008, he joined the Praja Rajyam Party to contest the 2009 Assembly elections from the Vijayawada East constituency on Praja Rajyam Party ticket. He lost to Congress Party candidate Malladi Vishnu. In 2014, he became part of the Yuvajana Sramika Rythu Congress Party and contested the 2014 assembly elections on the Yuvajana Sramika Rythu Congress Party ticket but was defeated by TDP candidate Gadde Rammohan Rao. In 2019, he joined the Telugu Desam Party but was not given the Vijayawada East Constituency ticket from the Telugu Desam Party for the 2019 assembly elections.
Controversies
Not happy with the depiction of his father in his biography
In 2016, Radha Krishna complained about the people who made the movie "Vangaveeti" (2016). He said they made his father look bad in the film. The movie was about Radha's father, Vangaveeti Mohana Ranga Rao, but the makers didn't know the right story about his life. It seemed like they used his father's name just to make money. Radha also said in his complaint that the film showed his dad and his followers as thugs and killers. [3]The Hindu
Taken to police custody for holding a protest with his mother
In 2017, Radha Krishna and his mother were involved in a controversy when they protested in Moghalrajpuram, Vijayawada. People who supported Vangaveeti Radhakrishna got into a fight with the police who wanted to stop Radha and his mother from going to Satyanarayanapuram and holding a press conference. They were protesting about the derogatory things said by YSRC Trade Union leader P Goutham Reddy about Radha's father, Vangaveeti Mohana Ranga, who was murdered. The problem started after Goutham Reddy compared Ranga to a snake and said bad things about his death in a TV interview. Radhakrishna and his mother were not happy about this because they were part of YSRC too. They left their home to talk to the media, but the police arrested them to prevent problems. Later, they were released but the YSRC party suspended Reddy. [4]The Hindu
Criminal cases against Vangaveeti Radha Krishna
charges related to Being member of an unlawful assembly (IPC Section-143)
3 charges related to Every member of unlawful assembly guilty of offence committed in prosecution of common object (IPC Section-149)
2 charges related to wrongful restraint (IPC Section-341)
2 charges related to Disobedience to order duly promulgated by public servant (IPC Section-188)
2 charges related to public nuisance in cases not otherwise provided for (IPC Section-290)
1 charges related to house-trespass (IPC Section-448)
1 charges related to wrongful Confinement (IPC Section-342)
1 charges related to Obstructing public servant in discharge of public functions (IPC Section-186)
1 charges related to Negligent conduct with respect to explosive substance (IPC Section-286)
1 charges related to Punishment of abetment if the act abetted is committed in consequence, and where no express provision is made for its punishment (IPC Section-109)
Assets/Properties
Movable Assets
Shares and Bonds: Rs. 1,63,047
Immovable Assets
Non-Agricultural Land: Rs. 23,20,000
Note: The given estimates of movable and immovable assets are according to the year 2014. It excludes the assets owned by his wife and dependents (minor). [6]MyNeta
Net Worth
Radha Krishna's approximate net worth is Rs. 28 Lakhs.
Note: The given estimates of movable and immovable assets are according to the year 2014. It excludes the assets owned by his wife and dependents (minor). [7]MyNeta
Facts/Trivia
In 2019, when Radha Krishna joined the Telugu Desam Party (TDP), supporters and family of the late Vangaveeti Ranga protested at the Ranga statue in Raghavaiah Park. Vangaveeti Narendra, son of Vangaveeti Narayana Rao and a brother of the late leader, protested against Radha for leaving the YSR Congress Party to join the TDP. The police later stopped their protest, but Narendra spoke to the media, saying it wasn't right for Radha to join the party responsible for his father's death. He mentioned that Radha was making the same mistake as his mother.
In 2021, on the death anniversary of his father, he said things that caused a lot of discussions. He said that someone was plotting to kill him. In an interview, he said,


I am telling those who think that I have done something wrong.. I am saying to those who see that let's kill him.. No one can do anything to him.. There is no need to fear anyone.. As the son of Ranga, I will remain in the people.. Soon I will know who are the people who have decided to harm me."

Following his remarks, the state government offered him protection, but he declined, stating that his followers would ensure his safety.