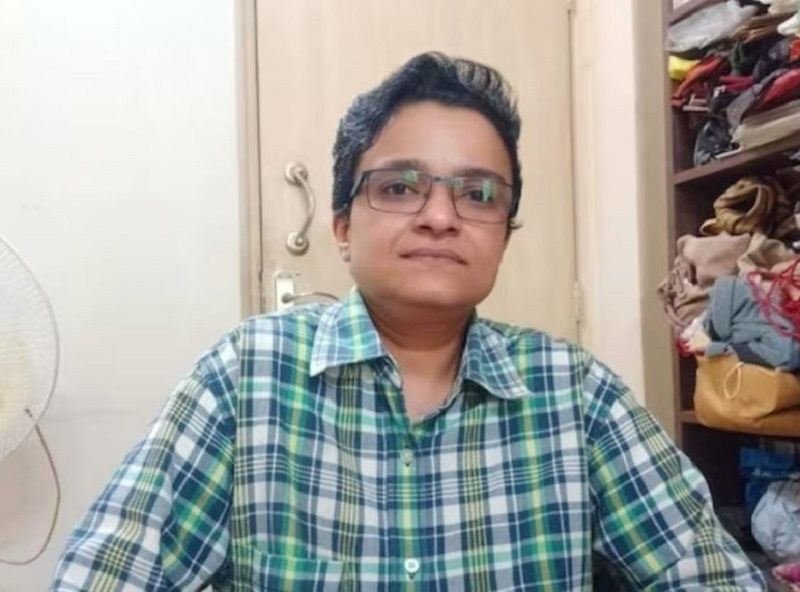 Suchetana Bhattacharjee is an Indian freelancer who is known for working in the audio-visual field. She is also known for being the daughter of Buddhadeb Bhattacharjee, who was the former Chief Minister of West Bengal.
Wiki/Biography
Suchetana Bhattacharjee was born in 1982 (age 41 years; as of 2023) in Kolkata, West Bengal. She did her schooling at Patha Bhavan, Kolkata, West Bengal. She pursued a bachelor's degree in Political Science at Presidency University, Kolkata, West Bengal. [1]The Telegraph When she was in college, she was associated with the Students' Federation of India (SFI) at Presidency University in Kolkata. However, she did not continue her involvement in politics. In an interview, she expressed that being a part of politics was not essential for her just because she was Buddhadeb Bhattacharjee's daughter. After completing college, she became socially active and actively raised awareness about various environmental issues. She organized the Aranyak Wildlife Film Festival at Nandan every year, where nature and wildlife films were screened for four days. In an interview, she expressed her passion for saving the environment and mentioned that she aspired to work as a zookeeper.
Physical Appearance
Height (approx.): 5′ 5″
Hair Colour: Black
Eye Colour: Black
Family
Parents & Siblings
Suchetana's father's name is Buddhadeb Bhattacharjee, who is the former Chief Minister of West Bengal. Her mother's name is Meera Bhattacharya.
Relationships/Affairs
Since 2014, she is in a relationship with Suchanda Mukherjee, who is a media professional. In an interview, she mentioned that her partner is a heterosexual person, and she was often questioned about why she lived with a transgender man. In an interview, she talked about her partner and said,
We've been friends since our primary school days. She has been supportive and protective. It was in 2004 that we understood we were more than friends. Marriage is not a priority. Due to space constraints, we shifted to a flat in the same building on Palm Avenue where my parents live. It was my grandmother's flat. In 2014, we shifted to a flat on Sarat Ghosh Garden Road."
Gender & Sexual Orientation
She identifies as a transman. [2]Hindustan Times In 2023, during an LGBTQIA+ workshop in Mumbai, Suchetana publicly came out as a transman. The workshop titled 'Story of the Pride Month' was organized by the People's Relief Committee, and the announcement was shared by Suprabha Roy, convener of the Democratic Association of LGBTQIA+. It was reported that Suchetana planned to undergo a sex change operation and adopt the name "Suchetan." She started the legal process and obtained the necessary certificates for the procedure. In an interview, she revealed that she had identified herself as a man since her Montessori days and said that, at 41 years old, she was capable of making her own decisions. She also mentioned that her father was aware of her identity since her childhood. In an interview, she said,
I am in the middle of a medical transition. The legal process will begin shortly. But my voter ID, Aadhaar card and PAN card still have 'female' as my gender. I should be addressed as Suchetan Bhattacharjee alias Suchetana Bhattacharjee."
Controversy
In 2013, the Minister of Industry in West Bengal, Partha Chatterjee, accused Suchetana of running an NGO and receiving financial benefits from it. Chatterjee also alleged that she received financial assistance from the Tatas to support her organization. These allegations arose after Suchetana's father, Buddhadeb, expressed doubts about Mamata Banerjee's honesty in an interview and suggested an independent inquiry into her family's financial status. This caused a stir in Bengal's political circles, as it was uncommon for any politician to openly question Mamata Banerjee's integrity, especially on television. Regarding the allegations, Suchetana clarified that she had operated an organization that worked on wildlife films from 2004 to 2007. She stated that her organization never received any government funding, and she personally did not gain any financial profit from it. In an interview, she talked about this and said,
I am certain that the present state government has all records and information about this organisation and the government is free to hold any inquiry to reveal the truth which I am telling now. Trinamool Congress leaders and ministers are making false campaigns by involving me and Buddhadeb Bhattacharjee and I also want to make it clear that I had never accepted any financial support from the Tatas. This is absolutely a false statement being made by the Trinamool Congress ministers and leaders and I am certain that these leaders don't have any document or proof to justify their allegations against me." [3]The Economic Times
Facts/Trivia
During her childhood, she had a tomboyish appearance and preferred to dress in a more masculine style with a boy-cut hairstyle. However, she did not encounter any difficulties in school or college as her friends and teachers were supportive of her choices. When she used to visit her father's office, she was often addressed as "dada" by many individuals. In an interview, she revealed that some educated individuals questioned her sexuality.
According to her, when people in their society question their relationship, not many individuals came forward to support or take a stand for them.
In 2011, a case was reported where a girl named Paromeeta allegedly deceived flat owners in Mumbai by falsely claiming to be the daughter of West Bengal CM Buddhadeb Bhattacharya. She rented a flat in Jogeshwari, Mumbai, in 2007 by presenting herself as the CM's daughter. The owners agreed to rent her the flat based on this false claim. According to the flat owners, Paromeeta stayed with them for three years and continuously demanded money from them. She showed them fake papers from the Income Tax department, claiming that her house had been raided and Rs. 29 crores were seized. She also asked their daughter for a loan of Rs. 15 lakhs and took a personal loan of Rs. 20 lakhs on behalf of their son. In an interview, their son Sanjeev talked about this incident and said,


I work in retail business and earn Rs 60,000 a month. But after the loan that she took in my name, I only get Rs 2,000 in hand. She had signed an agreement in which she agreed to pay monthly installments. But she stopped the payments in February 2010. She also exhausted my credit cards till their limit. She also sold their flat in Malad for Rs 40 lakh even though it was worth Rs. 70 lakhs. In November 2010, she told them that she was suffering from cancer and had to leave. She duped Rs. 2.8 crore from them. They filed a case against Parimeeta at the Economic Offences Wing (EOW) for committing fraud."
In 2021, Suchetana's aunt Ira Basu received her pension order from the Khardah School inspector (DI) after twelve years of her retirement from a government school. In an interview, Suchetana mentioned that she was nominated as the recipient of her aunt's pension, but she expressed her unwillingness to accept her properties. In the interview, she said,


My parents and I are disgusted with her behaviour. I wish her a long and healthy life. But I request her not to associate me and my parents with her activities."