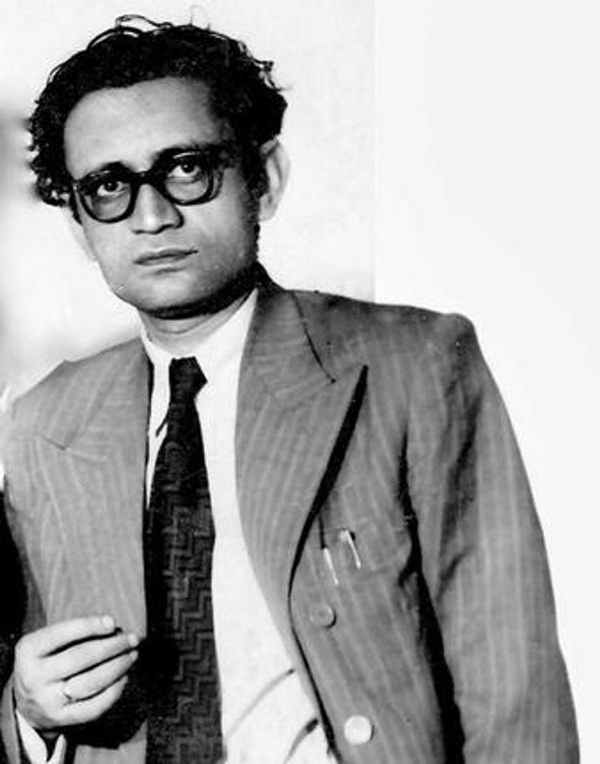 Saadat Hasan Manto was a well-known Indo-Pakistani writer, playwright, and an author. Manto carved a niche for himself with his non-conventional style of writing. Let's check out some interesting facts about Saadat Hasan Manto, his personal life, writing journey, and death.
Biography/Wiki
Saadat Hasan Manto was born on 11 May 1912 in Paproudi village, Samrala, Ludhiana, Punjab, British India. His nationality was Indo-Pakistani because before India's partition, he was in India and after the partition of India and Pakistan, his family migrated to Pakistan, and he became a Pakistani. He is famous for writing plays, novels, short stories, radio plays, essays, and personal sketches in the Urdu language. Manto wrote extensively about the harsh realities of the society, and his writing style was predominantly non-conventional. Sadat Hasan was encouraged by Abdul Bari Alig, a scholar and a polemic writer, to read French and Russian authors; and henceforth, start writing short stories. His life was full of struggle. Saadat Hasan Manto was tried six times, in both India and Pakistan, on the charges of immorality in his writings.
Family & Children
Sadat Hasan Manto was born into a middle-class Islamic family in the predominantly Sikh city of Ludhiana in British India to  Ghulam Hasan Manto and Sardar Begum. His father was a judge in the local court. He was ethnically a Kashmiri, and he was so proud of being a Kashmiri that once he wrote to Pandit Jawaharlal Nehru that being 'beautiful' was the synonym of being 'Kashmiri.'
Manto was a citizen of both India and Pakistan because, after the partition of India and Pakistan, his family moved to the city of Lahore, Pakistan. In the year 1936, his marriage was arranged by his parents with Safia Deen (later Safia Manto); who was also born on 11 May, but four years after Manto's birth, 1916. In 1936 itself, Manto wrote a whole essay on his marriage, titled Meri Shaadi (My Wedding).
Saadat and Safia had a son, Arif, who died in his infancy. The death of their son shattered Saadat and Safia. After that, they had three daughters, Nighat Manto, Nuzhat Manto, and Nusrat Manto.
After the partition of India, Manto moved to Pakistan in January 1948. Initially, Manto opposed the partition and, had even refused to go to the newly formed Pakistan, despite being a Muslim. One evening when he was drinking with his Hindu colleagues, one of them remarked- "Were it not for the fact they were friends, he would have killed Manto." The next day, Manto decided to leave the country and took his family to Lahore.
Career
In 1933, at the age of 21, Saadat Hasan Manto's life took a turn when he met Abdul Bari Alig, a scholar and polemic writer, in Amritsar. It was Abdul Bari Alig who encouraged him to read French and Russian authors. He was so much influenced by Abdul Bari that he decided to join the Aligarh Muslim University. Manto pursued graduation and post-graduation from the Aligarh Muslim University.
It was through the study of the western authors that he learned the art of short story writing, and in his early 20s, he translated French, Russian and English stories into Urdu. Manto's first story was 'Sarguzasht-e-Aseer' (A Prisoner's Story), which was an Urdu translation of Victor Hugo's 'The Last Day of a Condemned Man.'
Usually, Sadat Hasan Manto preferred writing an entire story in one sitting. Most of his subjects tended to be those on the fringes of society. While studying at the Aligarh Muslim University, Manto got associated with the 'Indian Progressive Writers' Association' (IPWA). It was there, at the Aligarh Muslim University, that he wrote his 2nd story 'Inqilaab Pasand,' which was published in the 'Aligarh magazine' in March 1935.
Then, in 1941, he joined the 'Urdu Service of All India Radio' where he published over four collections of radio plays- 'Aao', 'Manto Ke Drame', 'Janaze', and 'Teen Moti Auratein.'
Manto also wrote short stories like 'Dhuan', 'Manto Ke Afsane', etc. His first collection of essays was 'Manto Ke Mazameen.'
In 1942, due to some differences with the director of the All India Radio, he left his job and returned to Bombay, and again started working with the film industry, which was his best phase in the screenwriting, giving films like 'Shikari', 'Aatth Din', 'Mirza Ghalib' and 'Chal Chal Re Naujawan.'
In 1947, he, along with his family, moved to Lahore, Pakistan. While in Lahore, Manto got associated with several prominent intellectuals including 'Nasir Kazmi', 'Faiz Ahmad Faiz', 'Ahmad Nadeem Qasmi' and 'Ahmad Rahi' among others. These intellectuals would gather at Lahore's iconic 'Pak Tea House' and get involved in passionate political arguments and literary debates.
In early 1950, Manto wrote essays entitled 'Letters to Uncle Sam' concerning Pakistan's fate in the international relations. In one such essay, he predicted a future where everything – music and art, literature and poetry – would be censored. In another letter to Uncle Sam, he wrote, "You would not believe, Uncle, that despite being the author of 20, 22 books, I do not own a house to live."
Controversy
Sadat Hasan Manto faced trial for obscenity in India and Pakistan; three times in India (under the section 292 of the Indian Penal Code before 1947) for his writings ('Dhuan,' 'Bu,' and 'Kali Shalwar') and three times in Pakistan (as per the Pakistan Penal Code after 1947) for his writings ('Khol Do,' 'Thanda Gosht,' and 'Upar Neeche Darmiyaan'). However, he was fined only in one case.
Death
Manto got addicted to alcohol, which became the reason behind his death. He died because of multiple organ failure due to the excessive alcohol consumption in Lahore, Punjab, Pakistan at the age of 42 years, on 18 January 1955.
Nearly six months before his death, Manto had composed his epitaph, which would read 'Here lies Saadat Hasan Manto and with him lie buried all the secrets and mysteries of the art of story writing. Under mounds of earth, he lies, still wondering who among the two is the greater story writer – God or he.' However, it was never used on his tombstone.
After Manto's death, his life story became a subject of intense introspection and discussion.
Award & Recognitions
On 14 August 2012, the Government of Pakistan posthumously awarded him the 'Nishan-e-Imtiaz.'
On the occasion of his birth centenary, Danish Iqbal's stage play 'Ek Kutte Ki Kahani' presented Manto in a new perspective.
On the 50th anniversary of his death, in January 2005, Manto was commemorated on a Pakistani postage stamp.
In 2015, a Pakistani biographical drama film titled 'Manto', directed by Sarmad Sultan Khoosat was released.
In 2017, a Bollywood film was made with the same title directed by Nandita Das and starring Nawazuddin Siddiqui as Manto.
Favourite Things
Sadat Hasan Manto liked to eat Gajjar Ka Halwa (an Indian sweet dish made of carrots).
He liked to write with Silver-Capped Sheaffer pens.
Manto preferred wearing Gold Embroidered Juttis (shoes).
His favourite destination was Bombay, present-day Mumbai.
Facts
Sadat Hasan Manto smoked and also drank alcohol.
His hobbies were Reading, Writing, and Travelling.