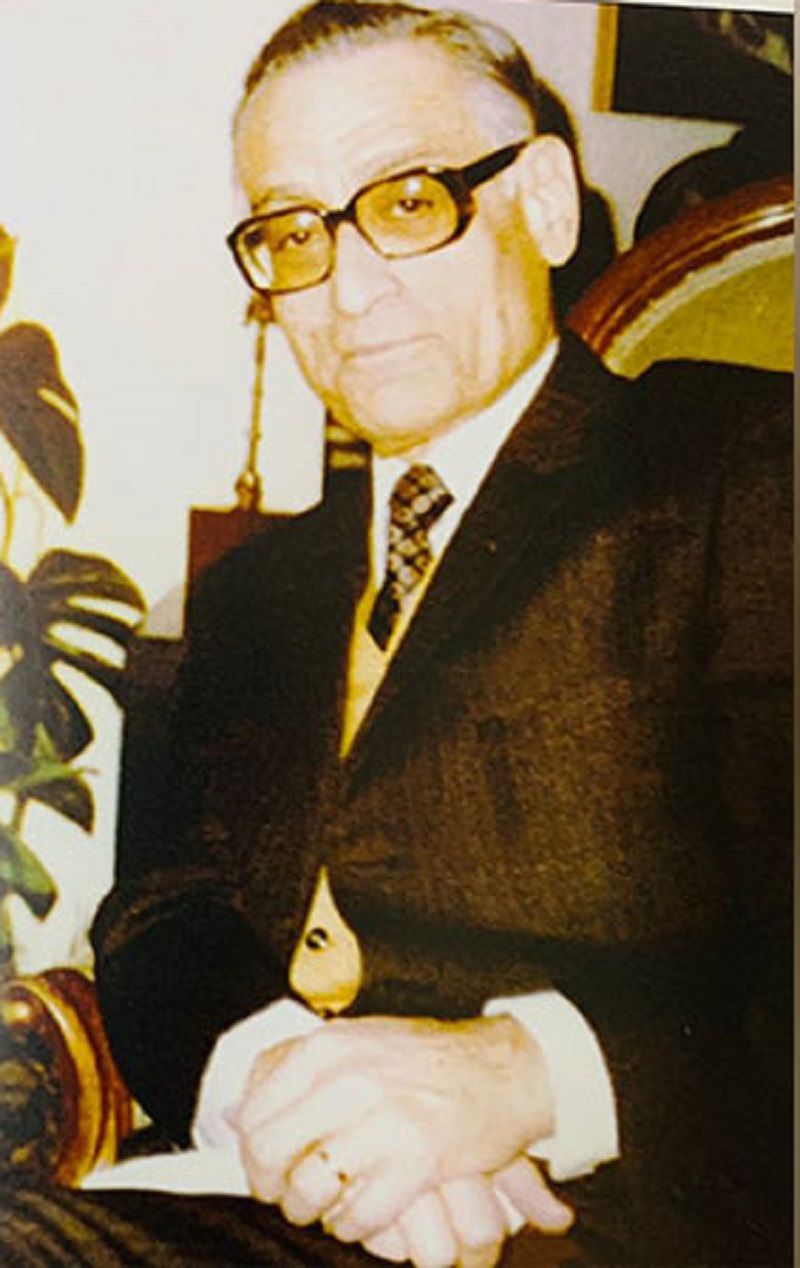 Rameshwar Nath Kao was an Indian spy who was one of the most important intelligence officers in India. He was the most prominent member to make India's external intelligence agency R&AW and served as the first chief of the organization. He served in the position of Secretary (Research) in the Cabinet Secretariat of the Government of India. He was also made responsible for being the personal security chief to Prime Minister Jawaharlal Nehru and a security adviser to Prime Minister Rajiv Gandhi. He died on 20 January 2002 due to age-related illnesses.
Wiki/Biography
Rameshwar Nath Rao was born on Friday, 10 May 1918 (age 83 years; at the time of death) in Varanasi, British India. His zodiac sign was Taurus. He pursued a bachelor's degree in arts at Lucknow University and a master's degree in English literature at Allahabad University. [1]The Better India His family used to live in Srinagar, but when Kao was young, he came to Varanasi. His father died at an early age so his uncle Pandit Trilokinath Kao took care of him. At Allahabad University, he took admission to law, but in the middle of it, he cleared the Civil services examination and joined the Indian Imperial Police.
Physical Appearance
Hair Colour: Grey
Eye Colour: Black
Family
Parents & Siblings
Kao's father's name is Dwarika Nath, who was the deputy collector of Lucknow. His mother's name is Khemwati Kaul. His brother's name is Shyam Sunder Nath.
Wife & Children
Kao got married to Malini Kao in 1941. His daughter's name is Achala Kaul.
Caste
Kao is a Kashmiri Hindu Pandit. [2]ANI
Career
Kao started his career in 1940, after joining the Indian Imperial Police. He was posted as an Assistant Superintendent of Police in Kanpur. Later, he was posted to Khiri, the HQ of Lakhimpur Khiri dist in UP, and many other places in UP. He was assigned as in charge of the security of Prime Minister Jawaharlal Nehru one day before the partition. In the 1950s, he helped set up an intelligence and security organisation in Ghana. In 1950, he gave security to Queen Elizabeth II when she visited India. While attending the reception party, he caught a bouquet thrown towards the Queen thinking it was a bomb. In April 1655, when an aircraft, Kashmir Princes, owned by Air India, carrying delegates to Bandung Conference crashed, Kao was made part of the investigation. In the reports, he stated that 16 delegates died and 3 survived the crash. He also stated that the crash was planned by the Chinese Nationalist Party, Kuomintang to kill Chinese premier Zhou Enlai, but fortunately, he was not in the plane. Later, Kao received a letter of recommendation from Zhou Enlai for his work. Jawaharlal Nehru was very impressed with Kao, who was the head of his personal security that he was made the first director of the Aviation Research Centre at Charbatia, Odisha. In 1968, there was a need for an intelligence organisation for the military due to the effects of the Sino-Indian War of 1962 and the Operation Gibraltar of 1965 so, Prime Minister Indira Gandhi directed the Intelligence Bureau to form the Research and Analysis Wing which would work as India's primary external intelligence agency. She appointed Kao as the head of the organization. He became the first Hindu officer to join Intelligence Bureau. Later, he was also appointed as the Additional Secretary and secretary (Research) in the Cabinet Secretariat. He worked at IB for ten years and was appreciated for bringing the organization to great heights. Many government officials appreciated Indira Gandhi's decision of appointing Kao as the head of the department. In the 1960s, Indira Gandhi's trust in Kao increased and they would meet often to discuss various issues. In an interview, one of Kao's associates talked about Kao's bond with Indira Gandhi and said,
Intelligence is the only government business that depends upon the spoken word. Sometimes you can understand signs and body language. Kao had that rapport with Mrs Gandhi."
In 1975, he played an important role in the merger of Sikkim in India. He advised the government to provide arms to Tamil guerrillas in the 1980s. He actively participated in Sri Lankan affairs. Kao made a huge contribution to the formation of Bangladesh. He and his team members Shankaran Nair (former R&AW Director) and Girish Chandra Saxena (former R&AW Director and Jammu and Kashmir Governor), along with a group of Kashmiri advisors D.P. Dhar, P.N. Haksar and T.N. Kaul provided training to Mukti Bahini, the forces of Bangladesh. The Indian Air force was also allowed to bomb the room where East Pakistan Cabinet was in session. He also shared a strong relationship with Bangladesh for a long time. In 1975, he went to Dhaka and met Sheikh Mujibur Rahman to warn him that an assassination was planned against him. He even revealed the names of the suspected military plotters, but Rahman did not listen to him. Unfortunately, after one week, he was killed. In 1977, Kao resigned from his position when the Janata party came to power. The leaders of the Janata party questioned him for his role in the Emergency put by Prime Minister Indira Gandhi. He joined the organization again in 1980 when Indira came to power. In an interview, he talked about his resignation and said,
Prime Minister Morarji Desai was contemptuous of RAW and he believed that it was just another police force, it was pointless working for an intelligence agency if the PM had no faith in the business."
In 1980, he brought to the limelight terrorism in India by creating the National Security Guard (NSG) during the insurgency in Punjab. In 1989, after his retirement, he used to interact with various political leaders and talked about problems faced by Kashmiri Pandits.
Death
Kao died on 20 January 2002 due to an age-related illness in New Delhi. [3]The Times of India
Facts/Trivia
Kao is the founder of the Aviation Research Centre (ARC) and Joint Intelligence Committee.
He used to work in a cigarette company before joining the intelligence office.
Prime Ministers, Jawaharlal Nehru and Indira Gandhi appreciated Kao for being incorruptible, intellectual, shy and humble.
He came in the list of Kao 'five great intelligence chiefs of the 1970s' made by the head of the French external intelligence agency, Count Alexandre de Marenches. Count talked about him and said,


What a fascinating mix of physical and mental elegance! What accomplishments! What friendships! And, yet so shy of talking about himself, his accomplishments and his friends."
The boys who took training under him were known as Kaoboys. In an interview, the former chairman of the Joint Intelligence Committee K.N. Daruwala talked about Kao and said,


His contacts the world over, particularly in Asia—Afghanistan, Iran, China, you name it—were something else. He could move things with just one phone call. He was a team leader who rode out notorious inter-departmental and inter-service rivalries, which is commonplace in India."
After his death, to remember him, R&AW started the annual R.N. Kao Memorial Lecture. In 2006, the first lecture was delivered by Shashi Tharoor on the fifth anniversary of Kao's death and the second lecture was given by Kumar Mangalam Birla.
Kao led a very private life. He was photographed publicly only twice in his entire life. He used to live under high security in his bungalow in New Delhi and did not give many interviews.
According to his colleagues, he used to receive couplets in Urdu fluently whenever he was free.
He used to keep horse sculptures in his house and liked sculpturing a lot.
In an interview, his colleagues revealed that he used to keep a small bronze statue of a cowboy in his table office gifted by George HW Bush when he visited Central Intelligence Agency headquarters in Washington DC.
In 2020, film director, Karan Johar took to Twitter to announce that he would direct a film based on the book "R.N. Kao: Gentleman Spymaster" written by Nitin Gokhale. In the Twitter post, he said,


An adaptation of the book R.N. Kao: Gentleman Spymaster written by Nitin Gokhale, the film will tell the story of Kao who founded India's external intelligence agency – R&AW and how he went on to become a success story in the world of international espionage."
Interestingly, he recorded his life events in seven audio files but wanted them to release in public after his demise. In libraries, out of seven files, only four are available for scholars. The 1971 War, Sikkim's merger with India, and Mrs Indira Gandhi's assassination are supposed to open in 2027.
In 2020, another filmmaker, Firoz Nadiadwala posted on social media that he would make a web series on Kao's life. In the post, he said that he did the research part on his life in 2015. In the social media post, he wrote,


We have been working on this project for five years. It's a story that deserves to be shared and known by everyone, hence we are making it first as a web-series with 20 episodes being planned at the moment. We are in talks with two major streaming platforms for it."
Many of his colleagues said that his networks were very strong. His colleague added that once he received a code from Pakistan that it would attack India, so he put the Indian Air force on high alert, but for two days there was no unknown activity. The force demanded that it cannot be kept on high alert for so long time, but he requested them to be on alert for another day and on 3 December, the Indian army was attacked.
In 2022, in an interview, filmmaker Hansal Mehta announced that he would release a series based on RK Yadav's book 'Mission R&AW' on the SonyLiv app. In an interview, Hansal talked about this and said,


As a storyteller, my endeavour has always been to bring alive stories and explore ordinary people and their extraordinary actions. These are the men who have cemented our political and military history. Rameshwar Nath Kao was known to be a genius, about whom very little is known. I am thrilled to explore his story with the talented Karan Vyas and SonyLIV, who are such terrific partners. I am looking forward to kick-start the project soon."