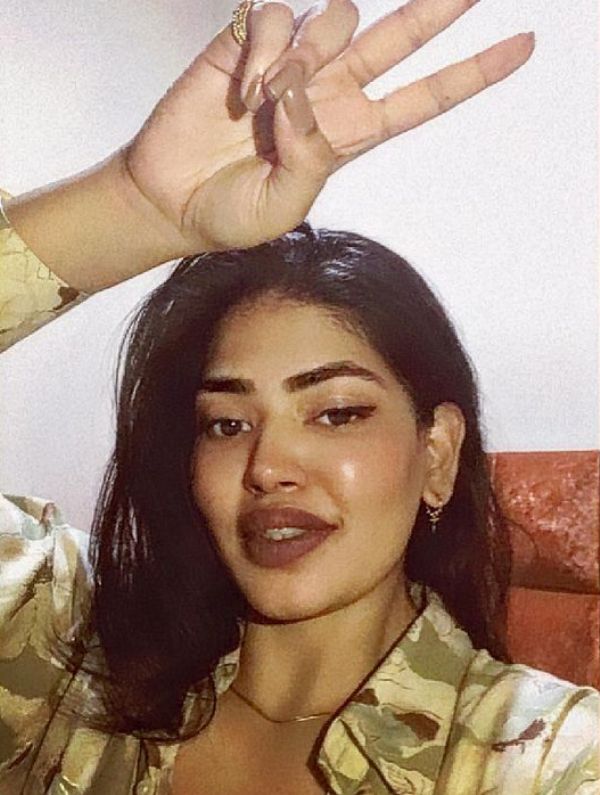 Priyanka Gupta is an Indian fitness enthusiast and dancer who hit the headlines in 2023 after she appeared on MTV Roadies Karm Ya Kaand (Season 19) as a contestant.
Wiki/Biography
Priyanka Gupta was born in 1996 (age 27 years; as of 2023). She hails from New Delhi.
Physical Appearance
Height (approx.): 5′ 7″
Weight (approx.): 65 kg
Hair Colour: Black
Eye Colour: Dark Brown
Figure Measurements (approx.): 34-28-34
Family
There is not much information about her family.
Husband & Children
Priyanka Gupta is unmarried and has no children.
Relationships/Affairs
Piyu Sharma
Priyanka Gupta and Piyu Sharma, an Indian boxer and athlete, shared a romantic relationship for two years; however, it ended after a fight in 2022. During the personal interview round on MTV Roadies Karm Ya Kaand (Season 19), Piyu talked about her relationship with Priyanka and mentioned that during the fight with Priyanka, she got five stitches on the back of her head. Priyanka; however, mentioned that her actions were borne out of self-defence in reaction to an initial attack from Piyu. According to her, the confrontation occurred at Piyu's house, where Piyu became aggressive and punched her after a question was asked. In response, Priyanka grabbed a ukulele and warned Piyu against striking her again. Piyu, on the other hand, countered that the fight was instigated by Priyanka after she disrespected Piyu's mother, which led to her violent reaction.
MTV Roadies
In 2023, Priyanka Gupta appeared in the youth-based Indian reality show 'MTV Roadies Karm Ya Kaand' (Season 19) as a contestant.
Tattoos
Priyanka Gupta got a tattoo inked on her right arm. She got two more tattoos inked across her chest which includes a Trishul. Priyanka got a plant tattoo inked on her left shoulder.
She got a black crescent moon tattoo inked behind her right ear.
She got a tattoo inked on her left arm.
Facts/Trivia
Priyanka Gupta loves dancing, and she often shares her dancing videos on social media.
She has an insatiable wanderlust and an innate love for exploring offbeat and exotic destinations.
Priyanka is a fitness enthusiast. She frequently shares her workout regimen on her social media handle.
She has a deep affection for animals, especially dogs. Her love for these furry companions is evident as she frequently shares heartwarming pictures of herself with dogs on social media.
Priyanka consumes alcohol occasionally. She is often spotted smoking weed.
During a gripping personal interview round on MTV Roadies Karm Ya Kaand (Season 19), Priyanka Gupta and her former partner Piyu Sharma were put to the test. They were instructed to dance on a sheet while sharing something they admire and something they dislike about each other. Priyanka began, expressing her disapproval of Piyu's temper; however, she quickly added a note of appreciation, praising Piyu's endearing way with animals. Piyu, visibly moved, was on the verge of tears as she labelled Priyanka "insensitive." Prompted by one of the judges of the show, Rhea Chakraborty, to reveal something she likes about Priyanka, Piyu paused and then said, "Her smile." This tender moment tugged at the heartstrings of not just the audience, but also the show's judges. A warm smile spread across the faces of Rhea Chakraborty, Gautam Gulati, and Prince Narula, reflecting their shared sentiment of this heartfelt exchange.
Priyanka Gupta's heated response during the personal interview round provoked an emotional reaction from judge Rhea Chakraborty. When Rhea questioned Priyanka about the violent incident that led to Piyu receiving five stitches on the back of her head, Priyanka responded fiercely. Asserting her voice in a strikingly high tone, Priyanka justified her actions as a counterattack, a necessary act of self-defence provoked by Piyu's initial aggression. Priyanka Gupta said,


Pehli baat, haath inhone (Pihu) pehle shuru kara, maine self-defence kara. There's a difference."

Rhea Chakraborty replied to this and said,

I was just asking you. And I am not her. So you can't talk to me like that."