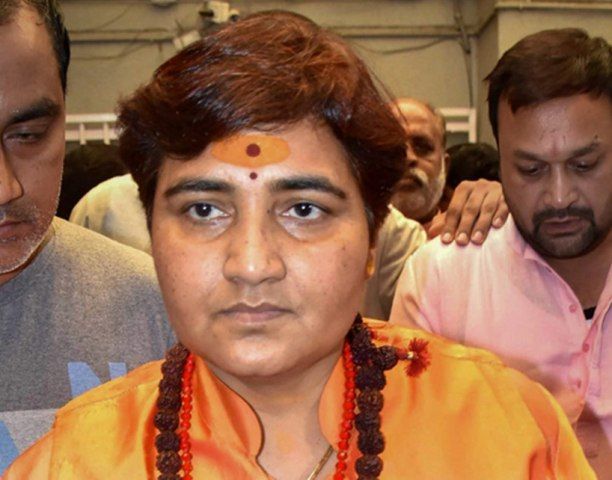 Sadhvi Pragya or Pragya Singh Thakur is a Hindu Nationalist and an Indian politician. She is a member of the Bharatiya Janata Party (BJP). She remains in the spotlight for her controversial statements. BJP fielded her in the 2019 General Election against Congress leader, Digvijaya Singh, from Bhopal Lok Sabha constituency.
Wiki/Biography
Pragya Singh Thakur was born in 1971 (age: 53 years, as of 2023) in Bhind, Madhya Pradesh, India. She received her primary education in her village, Lahar. Her father, C.P. Thakur was a government employee as a 'demonstrator' in the agriculture department. Her father was also an Ayurvedic doctor and owned a clinic in his village, Lahar. Her father was also an active member of the Rashtriya Swayamsevak Sangh (RSS). When she was in college, she was considered a good orator. She joined the student wing of RSS, Akhil Bharatiya Vidyarthi Parishad (ABVP). She has received an M.A. degree in History from a college in Bhind, Madhya Pradesh.
Physical Appearance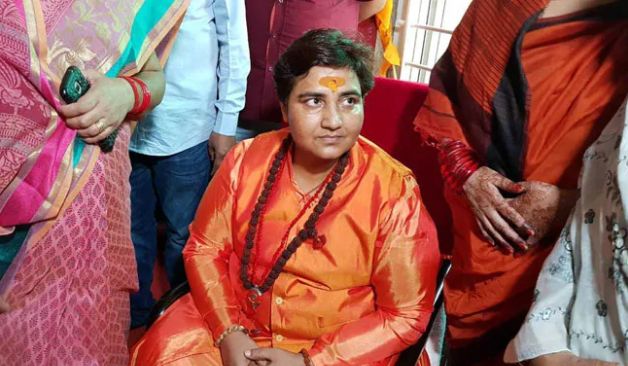 Family
She was born in a Kshatriya (Thakur) family to C.P. Thakur and Sarla Devi. She has one brother and three sisters.
She is unmarried.
Career
Under the influence of her father, she joined RSS and became an active member of ABVP, the student wing of RSS. Sadhvi has also worked in Durga Vahini, the women's wing of the Vishwa Hindu Parishad (VHP). However, she is known for her provocative speeches and for being the star campaigner of the BJP. At the 2019 General Election, she won against Congress leader, Digvijaya Singh, from the Bhopal Lok Sabha constituency. [1]NDTV
Controversies
She was the main accused at the 2006 Malegaon bombings near a Mosque in which two bombs exploded in Maharashtra and one in Gujarat. About 6 people died and more than 100 were left injured. She was arrested and imprisoned for 9 years. However, she was acquitted of the charges in 2017. [2]

Indian Express
She remains in the media for her provocative statements. In 2018, during a speech, she referred to Sonia Gandhi as 'Italy Wali Bai' (Maid from Italy). [4]

Economic Times
On 19 April 2019, she stirred controversy at a press conference. She said that when she was arrested in the Malegaon Bomb Blast case, she told 26/11 hero, Hemant Karkare to leave her; as he had no evidence against her, but he refused. She then cursed Hemant Karkare that he would be destroyed and notably, he died just two months later in the Mumbai terrorist attack.
On 1 May 2019, she made a comment on the Babri Mosque demolition and said, "We removed a blot from the country. We went to demolish the structure. I feel extremely proud that God gave me this opportunity and I could do that. We will make sure a Ram temple is constructed at that site." The Election commission condemned her remark and banned her for 72 hours from campaigning as she was seeking votes on religious lines. [5]

The News Minute
In May 2019, she made a comment on the assassin of Mahatma Gandhi, Nathuram Godse. She termed Godse as a patriot. On her comment, Prime Minister Narendra Modi said that he would never forgive Pragya Thakur for insulting Mahatma Gandhi. BJP President Amit Shah also asked her to clarify her comment within ten days. [6]

Hindustan Times
In July 2019, she made a controversial statement regarding Narendra Modi's Swachh Bharat mission. While talking to BJP workers at Sehore, Madhya Pradesh, she said, "We haven't been elected to clean your drains, ok? We haven't been elected to clean your toilets, please understand. The work for which I have been elected, I will do honestly, I have said that before and I will say it again." Over this comment, she was criticised very much by the senior party workers. [7]

NDTV
In December 2022, she was named in an FIR for delivering a provocative speech at an event in Karnataka's Shivamogga. In her speech, she targeted a particular community and said,


Keep weapons in your homes, if nothing else, at least knives used to cut vegetables, sharp…Don't know what situation will arise when….Everyone has the right to self protection. If someone infiltrates our house and attacks us, giving a befitting replay is our right." [9]NDTV
Facts
After deciding to remain unmarried, she became close to Saints. She made her hermitage in Surat, Gujarat and travelled the whole country from there.
When she was arrested for the Malegaon Bomb Attack incident, she hit out at the then Union Minister, P. Chidambaram and said,
"I'm victim of Chidambaram's 'saffron terrorism' bogey." [11]Economic Times
Her hobbies are reading, motorbiking, travelling, etc.
Here is an interview of Sadhvi Pragya with a famous TV anchor, Rajat Sharma in his famous TV Show, Aap Ki Adalat.