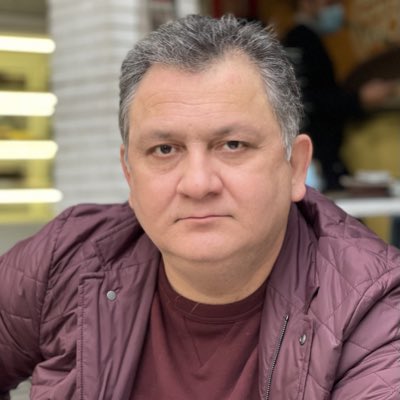 Nauman Niaz is a cricket journalist from Pakistan who works in PTV Channel as the Director of Sports & Syndication. He is renowned for bringing some of the popular cricketers to his post-match cricket analysis show aired on PTV Channel like Jonty Rhodes (South Africa), Damien Martyn (Australia), Saqlain Mushtaq (Pakistan), Herschelle Gibbs (South Africa), and many more. Besides this, he is also a Physician, Diabetologist, and Endocrinologist.
Wiki/Biography
Nauman Niaz was born on Wednesday, 19 November 1969 (age 52 years; as of 2021) in Lahore, West Pakistan. He started his schooling in 1975 at St Mary's Academy in Rawalpindi. Since childhood, he was an ardent cricket lover. After completing his schooling, he took admission at Aitchison College in Lahore and later completed his Bachelor of Medicine and Bachelor of Surgery (MBBS) degree from Rawalpindi Medical University.
He then worked in Holy Family Hospital in Rawalpindi. Later, he pursued his Masters of Doctorate in the Endocrinology field. Post that, he also did his Ph.D. and Post-doctorate from The University of Western Australia in Perth and the University of Oxford from the United Kingdom respectively.
He started his career in television in 1996 and soon became popular with his hit shows on cricket after the 1996 World Cup. His career began rising from thereon and apart from working with Pakistan Cricket Board (PCB) in 1999, he worked in numerous private channels and soon got appointed as the Director of Training Academy at PTV Academy (Islamabad) in January 2021.
Physical Appearance
Height (approx.): 5′ 10″
Weight (approx.): 70 kg
Hair Colour: Dark Brown
Eye Colour: Medium Ash Brown
Family
Nauman Niaz belongs to a Pakistani family who hails from Lahore in the Pakistani province of Punjab.
Parents & Siblings
His father's name is Hamid Niaz and he is a retired Lieutenant General in Pakistan Army. Former military ruler and president of Pakistan Pervez Musharraf appointed his father as the doctor in the National Army. [1]The Namal His mother's name is Nusrat Hamid and she is a homemaker. Nauman is the third child of his parents.
Wife & Children
He has one son named Ali Niaz.
Career
He did numerous roles in the Pakistani Sports Industry. In 1996, a Pakistani journalist Syed Talat Hussein invited him to his show 'Swarey Swarey' which was to be aired on PTV Channel after the 1996 Cricket World Cup.
This show was all about Sri Lanka's Sanath Jayasuriya and Romesh Kaluwitharana's new batting technique in the World Cup and the show became an instant hit. In 1997, when South Africa was touring Pakistan, he also hosted the cricket analysis show. In 1999, he started working for Pakistan Cricket Board (PCB) as the media coordinator and later got promoted to the Manager Coordinator rank of the Asian Cricket Council (ACC).
Later, he served as the Media manager of the PCB. In 2001, he left that organization to focus more on his medical profession. After that, he did the role of a commentator for Ten Sports and Star Sports channels. Till 2010, he worked in several private news agencies, and when PTV acquired the rights of the 2011 Cricket World Cup, he hosted the monologue program on PTV Channel. In November 2018, he suffered from a Bone Marrow disease and underwent a transplant in London (UK). Post that, he wrote on Twitter,
"Just remember I am a man fulfilled. I desired to complete my post-doctoral I did it at Oxford. Life has just been so fulfilling and fascinating. I have never conceded. Don't worry I'll fight until the end. And if I don't survive do forgive me, I am only a human."
All my followers & loved ones. My disease is complicated. I undergo intense high dose chemotherapy for the next few days before a complicated BM re-Transplant. I need your prayers. Remember one thing I am always positive. Enjoyed every bit of my life & career. No regrets. 👍

— Dr. Nauman Niaz (@DrNaumanNiaz) November 7, 2018
In January 2021, he was appointed as the Director of Training Academy at PTV in Islamabad.
Shoaib Akhtar's Dispute
He gained the limelight on 26 October 2021 during a live chat show comprising of former cricketers; Shoaib Akhtar, Vivian Richards, David Gower, Rashid Latif, and Sana Mir that was aired on PTV Channel after the T20 World Cup match between Pakistan and New Zealand.
In a chat, Shoaib said that fast bowler Harris Rauf's performance improved because he has played for the Lahore Qalandars in the Pakistan Super League (PSL). Interrupting the statement, Nauman told that Shaheen Shah Afridi is the find of Lahore Qalandars in the PSL. To this, Shoaib repeated that he is talking about Harris Rauf who has taken four wickets against New Zealand in the 2021 T20 World Cup.
This triggered the incident and Nauman told Shoaib to leave the show with the lines,
"You're being a little rude and I don't want to say this: but if you're being over smart, you can go. I am saying this on-air."
Seeing the intense environment, Nauman immediately went for a commercial break. Following the resumption, Shoaib was seen sitting there in an uncomfortable position. To ensure an easy running of the show, both the celebrities pretended that it was done just to pull each other's leg. Soon, Akhtar left the show after apologizing to other guests.
Dr Nauman Niaz and Shoaib Akhtar had a harsh exchange of words during live PTV transmission. pic.twitter.com/nE0OhhtjIm

— Kamran Malik (@Kamran_KIMS) October 26, 2021
He later resigned as the cricket analyst from PTV. After the incident, Shoaib stated that he actually felt humiliated in front of other legendary guests present there and the latter words were just to calm down the situation. On his official Twitter handle, he wrote, [2]The News International
"Dr. Nauman was obnoxious and rude when he asked me to leave the show, It was embarrassing, especially when you have legends like Sir Vivian Richards and David Gower sitting on the set with some of my contemporaries and seniors and millions watching. I tried to save everyone from embarrassment by saying I was pulling Dr. Noman's leg with this mutual understanding that he will also politely apologize and we will move on with the show, which he refused to do. Then I had no other choice."
Multiple clips are circulating on social media so I thought I shud clarify.dr noman was abnoxious and rude wen he asked me to leave the show,it was embarrassing specially wen u have legends like sir Vivian Richards and David gower sitting on the set with some of my contemporaries

— Shoaib Akhtar (@shoaib100mph) October 26, 2021
This triggered condemnation from many cricket fans around the world for his inappropriate way of behaving with the legendary fast bowler. Many fans wrote on Twitter like,
Dr. Nauman Niaz (@DrNaumanNiaz) should publicly apologize on live tv. We don't want to show embarrassment to our legend, Shoaib Akhtar (@shoaib100mph), in front of so many legends. It's totally unfair.#PAKvNZ #Gameonhai#PTVSports

— #PakvsAfg 🇵🇰🇦🇫 29th Oct (@muneeb_shafique) October 26, 2021
Narcissist Nauman Niaz really needs to learn how how to treat his guests. Shoaib Akhtar didn't deserve to be embarrassed like that,…. on live Tv.

— Asfandyar Bhittani (@BhittaniKhannnn) October 26, 2021
Answering all the criticisms, Nauman retorted,
"One side of the story always attracts."
He further clarified,
"I wonder why one has to be reminded shoaib100mph is a star. He [Akhtar] has been the best of the best, he shall always be. He has brought laurels to the country is undeniable. One side of the story always attracts [attention] nonetheless having been friends for ages I'll always wish him the best."
Controversies
Signing a contract with Karachi Kings
This controversy took place in 2017 when it was alleged that Nauman Niaz has spoiled the image of the PTV Sports channel after signing a contract with the Karachi Kings which is owned by ARY Communications. In his defense, Nauman told,
"Why was he made an OSD? Principally and morally it was wrong if PTV Sports could make Quetta Gladiators and Islamabad United as their media and brand partners what was wrong with the Karachi Kings. PSL is owned by the Pakistan Cricket Board of which the Prime Minister is the Patron. If Najam Sethi surely has a conflict of interest working with one of the television groups and also being PCB's Executive Committee Head and also at the helm of the PSL. Interestingly, if Sethi could be photographed smiling with ARY's CEO why wasn't he reprimanded? It should have been done on equality. Karachi Kings may well be owned by Salman Iqbal of the ARY Communications Limited, however, it is one of the most expensive franchises of the PSL run by the PCB. If PCB could earn money from ARY-owned Karachi Kings what was so wrong with PTV doing it? If Karachi Kings was a legitimate recognized franchise of the PSL like Lahore Qalandars, Islamabad United, Peshawar Zalmi, and Quetta Gladiators then why there is government's discriminatory stance against PTV Sports becoming their media and brand partners."
Awards, Honours, Achievements
Tamgha-e-Imtiaz by the Government of Pakistan in 2014.
Favorites
Sportsperson: Javed Miandad
Facts/Trivia
Besides being a cricket journalist and a doctor, Nauman is also a well-known news anchor, writer, and avid memorabilia collector. He has hosted several cricket shows on television and written several articles related to cricket. Some of the famous cricket books like Wounded Tiger: A History of Cricket in Pakistan, Pakistan Cricket 'The Story of Betrayal', and Collector's eye are all composed by him. One of his popular books "The Fluctuating Fortunes" was commissioned by the Pakistan Cricket Board (PCB) in 2005. He also runs a clinic with the name 'Mehmooda Niaz Clinic' in Islamabad (Pakistan).
He is honorarily recognized with The Membership of the Royal College of Physicians (MRCP) which is the Postgraduate Diploma in Internal Medicine in the United Kingdom, Fellow Royal College of Physicians (FRCP) from Glasgow (Scotland), Ireland, London, and Edinburgh (Scotland). [3]

Marham Find a Doctor
In one of his shows, he spoke about modern-day cricket that,


"It has become very fast and more competitive than before. What AB de Villiers does today, nobody could contemplate the possibility of it 10 years ago. They are breaking human limits."