Mullah Mohammad Hasan Akhund is a Taliban leader who is considered one of the four persons who founded the Taliban in Afghanistan or The Islamic Emirate of Afghanistan, an Islamic state governed by the Taliban, an Islamist militant group. He is considered one of the close aides to Mullah Mohammed Omar who led the Taliban in 1996. On 7 September 2021, Mullah Hasan Akhund took the charge as the acting Prime Minister and head of state of the Islamic Emirate of Afghanistan.
Wiki/Biography
Mullah Mohammad Hasan Akhund was born in Pashmul, Panjwayi District (now in Zhari District), Kandahar Province, Afghanistan. According to one source, he was born in 1950 [1]The Express Tribune (age 71 Years; as of 2021), and according to another source, he was born in 1945 [2]Reuters (age 76 Years; as of 2021). He grew up in Kandahar, which is also the birthplace of the Taliban movement. He received education at various seminaries in Afghanistan. Although he attended numerous seminaries in Afghanistan, he did not attend any in Pakistan. [3]The Express Tribune Reportedly, after the Soviet invasion in the late 1970s, he left his studies midway.
Physical Appearance
Height (approx.): 5′ 7″
Eye Colour: Dark Brown
Hair Colour: Salt & Pepper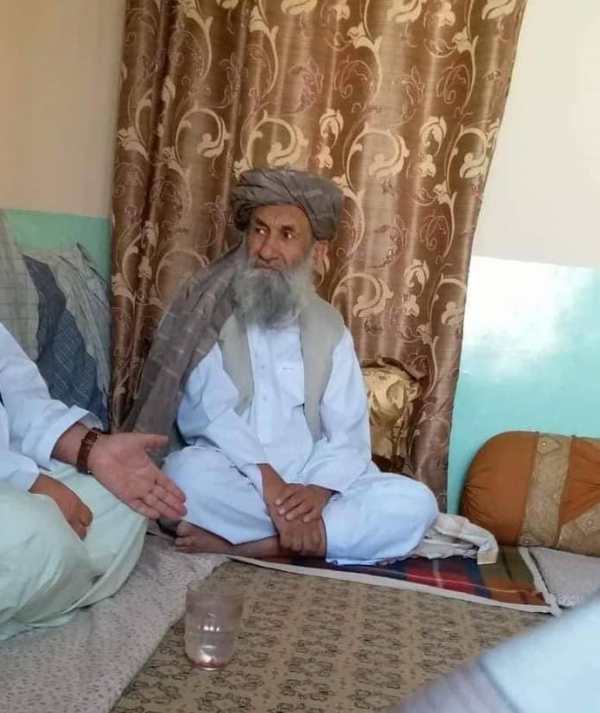 Family
Parents & Siblings
There's not much information about his parents and siblings.
Wife & Children
According to Taliban sources, he married when he was 21. [4]The Express Tribune
Religion/Religious Views
Akhund is a follower of Islam, and he is known for limiting women's rights and denying civil rights to minorities of racial and religious groups. [5]The Hindu
Ethnicity
Mullah Akhund belongs to an ethnic Pashtun family from the southern province of Kandahar. [6]Reuters His lineage can be traced back to Ahmad Shah Durrani, who is considered the founder of modern-day Afghanistan. [7]Al Jazeera
A Close Aide to Mullah Omar
Akhund, who was born and raised in Kandahar, became one of Mullah Mohammed Omar's closest associates; Omar headed the Taliban government in 1996. Their friendship dates back to their teenage years when Mullah Omar lived in Urazgan province with his stepfather. Akhund is said to have taken Omar on many long motorcycle rides in Kandahar. [8]The Express Tribune Mullah Akhund, Mullah Baradar, and Mullah Mohammed Omar fought alongside each other against the Soviets as mujahideen fighters in Afghanistan in the 1980s.
The Taliban Movement
Among the three key figures who propounded the Taliban movement, Mullah Mohammad Hasan Akhund was one of them. Mullah Akhund actively supported the Taliban movement during its nascent phase by providing financial and logistical support and arranging Shura meetings; a shura meeting is a place where Muslims consult with each other to decide matters. Akhund is credited with establishing diplomatic ties with Pakistan, Saudi Arabia, and the United Arab Emirates (UAE) to bring international recognition to the Taliban. Following Mullah Omar's death in April 2013, Akhund became a close aide to the next leader of the Taliban movement, Mullah Mansoor.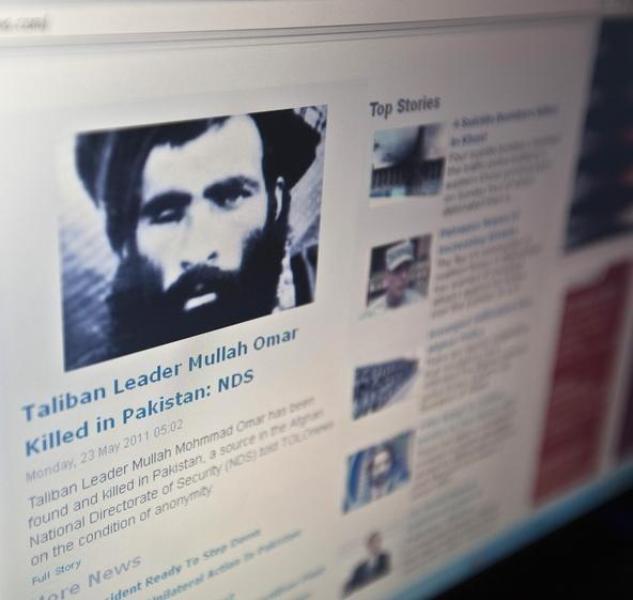 Mullah Mansoor was killed by a drone attack in November 2015, and Mullah Haibatullah became the new leader of the Taliban movement, and since then, Mullah Akhund has been Haibatullah's closest adviser. It is believed that Akhund was repeatedly asked by the Rehbari Shura to take over the role of Taliban Ameer after the death of Mullah Omar and again after the death of Mullah Mansoor, but he refused. Mullah Akhund is credited with laying the groundwork for Mullah Haibatullah's selection to lead the Taliban. [9]The Express Tribune
Taliban's First Government in Afghanistan
The Taliban took control of Kabul in the mid-90s and formed their first government headed by Mullah Rabbani that included Akhund as both foreign minister and deputy prime minister; he held both positions from 1996 to 2001. After Rabbani passed away in April 2001, Mullah Akhund became the next caretaker prime minister, a post that he held for around five years. Since the Taliban failed to achieve total control of the country during their first term, they called their government "caretakers."
Taliban's Second Government in Afghanistan
On 7 September 2021, the Taliban, for the second time, announced the establishment of a new interim government in Afghanistan headed by Mullah Mohammad Hassan Akhund and proclaimed the country an 'Islamic Emirate.'
Facts/Trivia
There is no precise age for Mullah Akhund. Various sources think he's in his 60s, but a sanctions notice from the European Union states that he's as old as 76 years old. A Taliban source quotes –


He is very old in age, he is the oldest person in (senior) Taliban ranks."
In 1995, Mullah Akhund was a member of Kabul's six-man Supervisory Council.
When Nawaz Sharif was Prime Minister of Pakistan, Akhund visited Pakistan to meet him.
While the Taliban ruled Afghanistan (from 1996 to 2001) and the US-led forces confronted their military might (from 2001 to 2021), he never lost his seat in the Rehbari Shura (also called Quetta Shura).
Mullah Akhund became the Taliban's commissions chief in 2013 and took control of the recruitment commission.
In the Rehbari Shura, Akhund is so revered that his word is taken as final in any decision.
A U.S. Institute for Peace analyst named Asfandyar Mir, who has closely studied the Taliban leadership, believes Akhund's stature as a religious scholar does not match that of Haibatullah Akhundzada. [10]

Reuters Mir says,


He appears to be more of a political person. His main claim to power is that he had a very senior role pre-9/11."
According to Taliban sources, Akhund enjoys writing, and he has written several books on Islam. [12]

Al Jazeera
Taliban ranks regard Mullah Akhund as a highly respected individual. A Taliban source says,


People respect him very highly, especially Amir al-Mu'minin (Commander of the Faithful)."