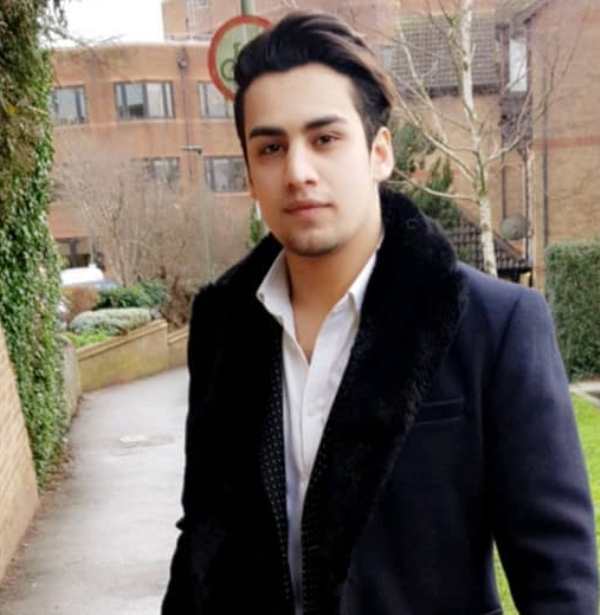 Momin Saqib is a Pakistani Vlogger.
Wiki/Biography
Momin Saqib was born on Thursday, 3 Nov 1994 (age 25 years; as in 2019) in Lahore, Pakistan. His zodiac sign is Scorpio. He did his schooling from Lahore Grammar School, Johar Town, Pakistan. He did BSc in Computer Science and Management from King's College London (2014-2019).
Physical Appearance
Height (Approx.): 5′ 8″
Weight (Approx.): 70 kg
Body Measurements (Approx.): Chest 40″, Waist 32″, Biceps 14″
Eye Colour: Black
Hair Colour: Black
Family, Caste & Girlfriend
Momin Saqib's father name is Muhammad Saqib.
He has a brother named Bilal Bin Saqib and a sister named Minahil Saqib.
Career
In 2016, he uploaded his video of the cricket match between Pakistan and England at the "The Oval" sports ground, which went viral on social media.
Post Match Analysis Live from Oval (wait till the end for a Najam Sethi special :p)'Mohabat barsa dena, yasir aya hai''Misbah, ap Amitabh Bachan lag rahe hain''Najam uncle, Baby ko bass kyun pasand hai?!''Ah, Amir nice haircut'Bilal Bin Saqib

Momin Saqib ಅವರಿಂದ ಈ ದಿನದಂದು ಪೋಸ್ಟ್ ಮಾಡಲಾಗಿದೆ ಭಾನುವಾರ, ಆಗಸ್ಟ್ 14, 2016
In 2017, he made a video when Pakistan registered a win over Indian by 180 runs in the champions trophy finals, in which, he said- "Dil Ro Raha Hai Mera" (My Heart is crying)." After the video was uploaded, it went viral on social media overnight.
DIL ROO RAHA HA MERAThis is the official "Dil Roo Raha Ha Mera" guy's page- Like and share for more jazz

Momin Saqib ಅವರಿಂದ ಈ ದಿನದಂದು ಪೋಸ್ಟ್ ಮಾಡಲಾಗಿದೆ ಗುರುವಾರ, ಜೂನ್ 22, 2017
On 16 June 2019, Momin made another video on account of India's win against Pakistan by 89 runs in the 2019 ICC World Cup, which went viral on social media.
Nothing to say Bilal Bin SaqibFollow me on Instagram for more: Mominsaqib

Momin Saqib ಅವರಿಂದ ಈ ದಿನದಂದು ಪೋಸ್ಟ್ ಮಾಡಲಾಗಿದೆ ಸೋಮವಾರ, ಜೂನ್ 17, 2019
Favourite Things
Sports: Cricket, Football
Travel Destinations: France, Australia, London
Facts
He was passionate about acting since his childhood days and used to participate in various cultural programs in the school.
He used to participate in the debate competitions during his school days.
In 2014, Momin contested the Internation Student's Officer elections, and in 2016, he fought for the vice president's post.
In 2017, he became the President of the Student Union of King's College London. He was the first non-European president in the 144 years of history of the college.
After Momin became the President of the Student Union of King's College London, he started to oppose the travel ban policies of Donald Trump. During the Christmas break, he campaigned for opening the college to the international students, which got approved by the authority. During the Christmas break of 2017, KCL made arrangements of free food and drinks for the students.
He was honoured with the Honorary Life Membership Award from the King's College London.
On 28 February 2019, he shared a video on his Facebook and Instagram account. In the video, he suggested the Pakistani authorities show mercy and release the captured Indian Wing Commander, Abhinandan Varthaman.
#Peace #SayNoToWar

Momin Saqib ಅವರಿಂದ ಈ ದಿನದಂದು ಪೋಸ್ಟ್ ಮಾಡಲಾಗಿದೆ ಬುಧವಾರ, ಫೆಬ್ರವರಿ 27, 2019