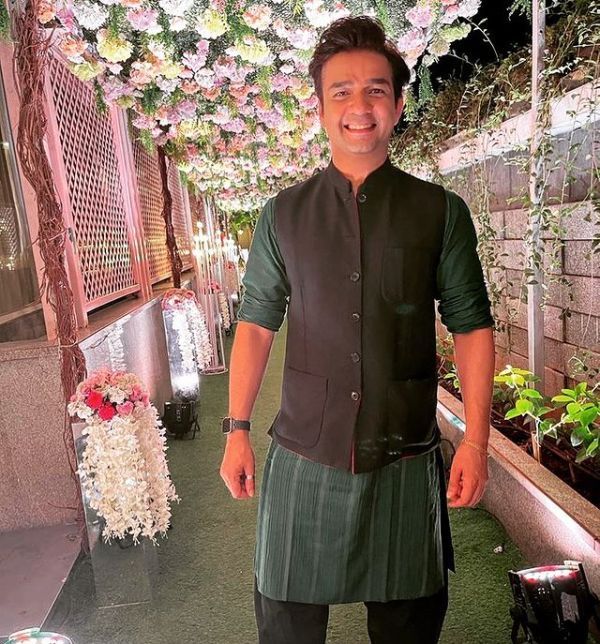 Ketan Singh is an Indian actor, writer, comedian, and, voice artist. He is well known for playing a triple role in the Hindi television series Shankar Jaikishan 3 in 1 in 2017. This was thought to be the first time on Indian TV that someone performed a triple role.
Wiki/Biography
Ketan Singh was born in Mumbai. He did electronic engineering at the University of Mumbai. He participated in many curricular activities during college. After completing graduation, he joined the theatre as he had a huge interest in acting.
Physical Appearance
Height (approx.): 5'9″
Weight (approx.): 65 Kg
Hair Colour: Black
Eye Colour: Black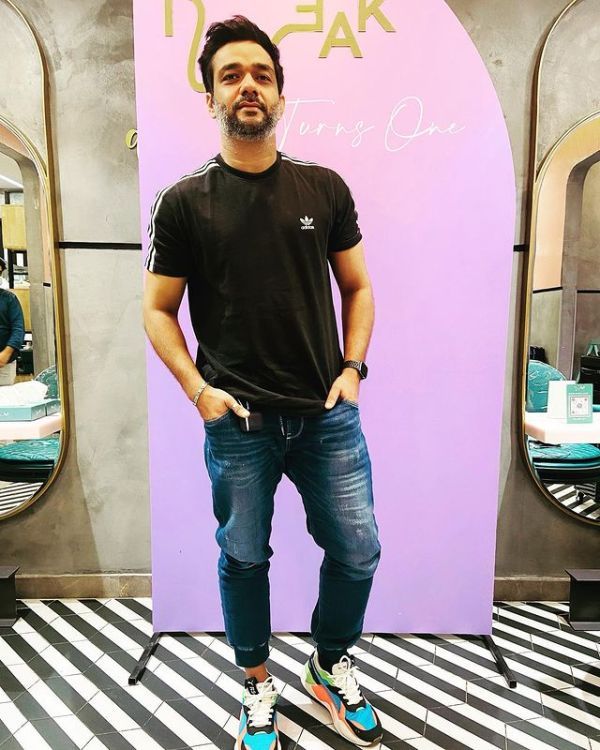 Family
Parents & Siblings
Ketan's father's name is Moti Chandra Singh and his mother's name is Madhuri Singh.
He has one brother, Pradeep Singh, and a sister, Swati Singh Taneja.
Relationships/Affairs
In 2020, Ketan Singh came into a relationship with TV actress Anjum Fakih. Ketan and Anjum met for the first time at Zee Rishtey Awards in 2020 where Ketan was the red carpet host. In an interview, Ketan said that,
Anjum is a good-natured girl and I don't realise how time flies when I am with her. We enjoy being with each other." [1]Times of India
Career
Radio
Ketan started his career as a Radio Jockey at BIG 92.7 FM, Mumbai and gained recognition for his skill with mimicry and good voice.
YouTube
In 2018, Ketan hosted the show Janhit Me Jari Happii Fi on YouTube. The show was on topical issues that touch upon the relevant issues and provide a perspective around them in a humorous way. In 2016, Ketan became the scriptwriter and voice-over artist for the YouTube comedy series Aktor Calling Aktor where actor Farhan is always irritated and his dad Javed Actor tries to resolve his problems and spares no one with his witty remarks. He was part of the show Shudh Desi endings on YouTube in 2020.
Film
In 2014, Ketan made his acting debut with the film Jigariyaa.
In 2019, he acted in the thriller Marathi film Vicky Velingkar in which he played the character of Sankarsh Salunkhe. Ketan also appeared in the film Solid Patel (2015) and 7 Hours To Go (2016).
Television
Ketan made his TV debut with the Hindi drama series Bhanumati released on SAB TV on 1 August 2016 in which he played the character of Doodhnath.
He acted in the serial Shankar Jai Krishan 3 in 1 (2017).
Music
In June 2021, Ketan released his first self-written song Lockdown main Mora Saiyaan which received 1 M likes. In March 2022, he worked in the music video of the song Phone Busy Aa Rha Tha.
Reality Show
In June 2022, Ketan came as a contestant in the reality show India's laughter Champion which gives talented stand-up comedians opportunities to impress established comedians from all over the country.
He also worked in the Zee TV reality show DiD Lil master season 5 in 2022.
Favourites
Food: Pizza, Pav Bhaji, and Samosa
OTT Series: The Sherlock Holmes, The Family Man, and Mild Hunter
Facts/Trivia
Ketan's hobbies include guitar playing, singing, and mimicry.
Ketan's Instagram page is with the name Kettan Singh. In an interview, he mentioned that he changed the spelling of his name. He said that,


I was facing a unique problem with my name. At that point of time I met renowned numerologist Sanjay Jhumani and he suggested me a spelling change of my name. He told me to put an extra T in my name and since then I am Kettan Singh. So in a way I have changed the spelling to Kettan to create a unique id on social media. But all my official documents are in my old name only – Ketan. So this way I have a unique social networking profile."
Ketan performed at 21st ITA Awards in April 2022 held in Mumbai.
Ketan also appeared in a few commercials.
According to Ketan, he is a huge fan of Hindi TV serial Tarak Mehta, Sajan Re jhoot mat bolo, and Chidiya Ghar.
In an interview, Ketan said that he was the channel voice for Sony SAB TV in 2012 and 2013.
In a conversation, Ketan stated that Johnny Lever and Mehmood, the actor-comedian, had greatly inspired him.
In an interview, Ketan said that comedy is a natural thing that cannot be acted. He added that,


Comedy writing is definitely tough but comedy is a natural thing. Like you can't act comic. If you are naturally a comic only then you are able to crack the timing. Otherwise, it seems like overacting because other emotions like tragedy, sorrow, these things can be done in a subtle way. But for comedy, even in a subtle way, you need to have timing. I have done comedy in a bad mood too, it came naturally and my mood didn't affect me much." Kettan is known for his gags and says that all kinds of comedy work today. "There is an audience for everything. I know people who can't understand slapstick, they feel this is bad. I don't find any kind of comedy bad. I love slapstick, intelligent humour, dark comedy, toilet jokes. I have inhibitions,".
Ketan is active on social media platforms like Instagram and Facebook. He often shares amusing videos of himself and his mother on social media. He has more than 3M followers on Instagram.
According to Ketan, during his school days, he used to do mimicry of his school teachers.
According to Ketan, he had a keen interest in writing since his school days. He said that


I started writing from the time I was in school. I would write poetry and prose. I used to mix Hindi and Urdu to make it comprehensible. I didn't realise that I had a flair for writing, but I kept writing and as days went by, it got better. Till date, I don't think I write very well, but the more I write, the better I get."
According to Ketan, he was overweight until 2012 when he faced a lot of problems; then he lost 7 Kg in one and a half months by following a healthy diet.