Mehul Choksi or Mehul Chinubhai Choksi is a famous businessman who runs the Gitanjali Gems Limited. According to reports, he was involved in the case of defrauding the Punjab National Bank of approximately Rs. 11, 400 crores. Check out Mehul Choksi Wiki, Height, Weight, Age, Girlfriend, Wife, Children, Caste, Family, Biography & More.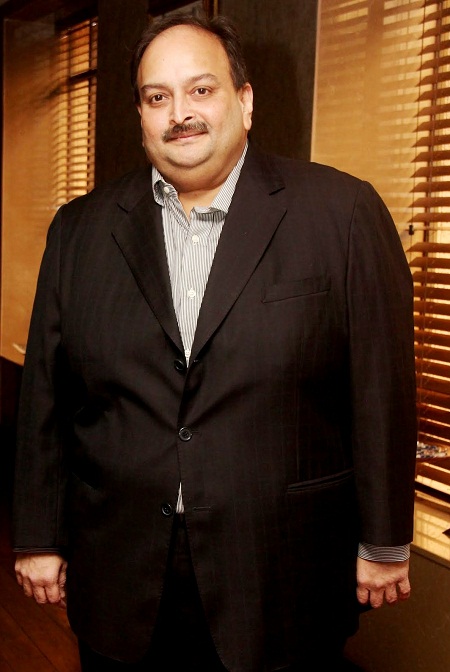 Biography/Wiki
Mehul was born on 5 May 1959 in Mumbai, India. He runs the Gitanjali Gems Limited, which is one of the biggest integrated diamond and jewellery retailers in India. The company also export its products of diamond and jewellery to International markets as well such as in Italy, Antwerp, China, Japan, Thailand, Hong Kong, etc. Gitanjali has different jewellery products and diamond brands such as Gili, Nakshatra, Asmi, D'damas, Maya, Diya, Sangini, Collection g, Gold Expressions, etc.
Physical Appearance
He is approximately 5' 5" tall and weighs around 120 kg. He has dark brown eyes and black hair.
Family, Caste & Girlfriend
He belongs to a Gujarati family. His father Chinubhai Choksi has also been a diamond trader. His nephew Nirav Modi is a famous businessman who founded the diamond jewellery company Firestar Diamond International and launched his brand, Nirav Modi. He follows the Jain religion.
He is a married man and has one son Rohan and two daughters, one of them named Priyanka.
Career
After schooling, Mehul started studying at the University of Mumbai, but he dropped out of the college and started working with his father in his diamond jewellery company Gitanjali Gems Limited in 1975. He later started running his father's business and in 1998 became the director of this company.
On 19 December 2006, Gitanjali acquired Samuel Jewelers Inc. that operates a national chain of retail stores and became the majority shareholder and vendor partner of Samuel. The 111 high-end stores came under Gitanjali. In the same year, he launched the IPO of his company.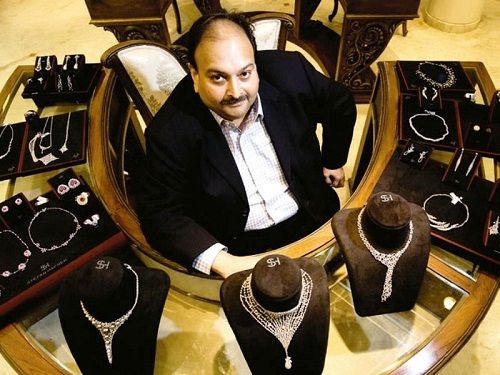 Controversies
Like the former Managing Director of Gitanjali Gems Limited Santosh Srivastava and many other franchise holders of Gitanjali claimed that most of the diamonds sold by Mehul Choksi were lab produced with low valuations in comparison with the selling price.
In February 2018, Punjab National Bank (PNB) filed a complaint against his nephew Nirav Modi by alleging that he was defrauding the bank of approximately Rs. 11, 400 crores. As per the reports, Mehul Choksi, Ami Modi (Nirav Modi's wife), and Nishal Modi (Nirav Modi's brother) have also involved in this case of fraud. The bank also claimed that they were fraudulently involved in issuing bank guarantees or Letters of Undertakings (LoU) at the Mid Corporate Branch of the bank in the Brady House of Mumbai. The Directorate of Enforcement handles this case.
Facts
During his teenage years, he wanted to become the world's largest luxury player in branded jewellery.
Some popular celebrities like Katrina Kaif, Aishwarya Rai Bachchan, etc. endorsed his brands.
In 2011, he received the outstanding entrepreneurship award at the Asia Pacific Entrepreneurship Awards in New Delhi.