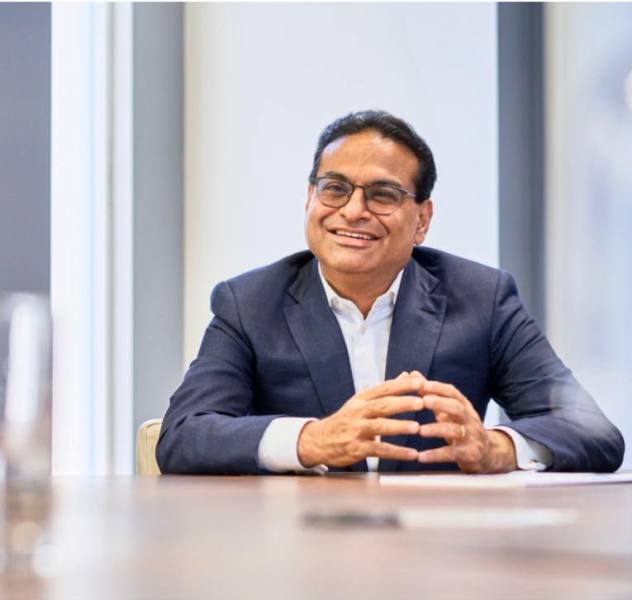 Laxman Narasimhan is an Indian-born American business executive who has held several senior-ranking appointments in global companies such as PepsiCo, Reckitt, and McKinsey & Company. According to an announcement made by Starbucks on 1 September 2022, Laxman would be taking over as the Chief Executive Officer (CEO) of Starbucks on 1 April 2023.
Wiki/Biography
Laxman Narasimhan was born on Saturday, 15 April 1967 (age 55 years; as of 2022) in Pune, Maharashtra, India. Laxman Narasimhan completed his schooling at St. Vincent Junior College and then at Loyola High School, Pune in 1984. From 1984 to 1988, he pursued a degree in Mechanical Engineering at the College of Engineering Pune (CoEP). From 1991 to 1993, Laxman Narasimhan pursued MA in German language and International Studies and a Master of Business Administration (MBA) in Finance at The Wharton School, University of Pennsylvania. [1]Laxman Narasimhan's LinkedIn profile
Physical Appearance
Height (approx.): 5′ 9″
Hair Colour: Salt and Pepper
Eye Colour: Dark Brown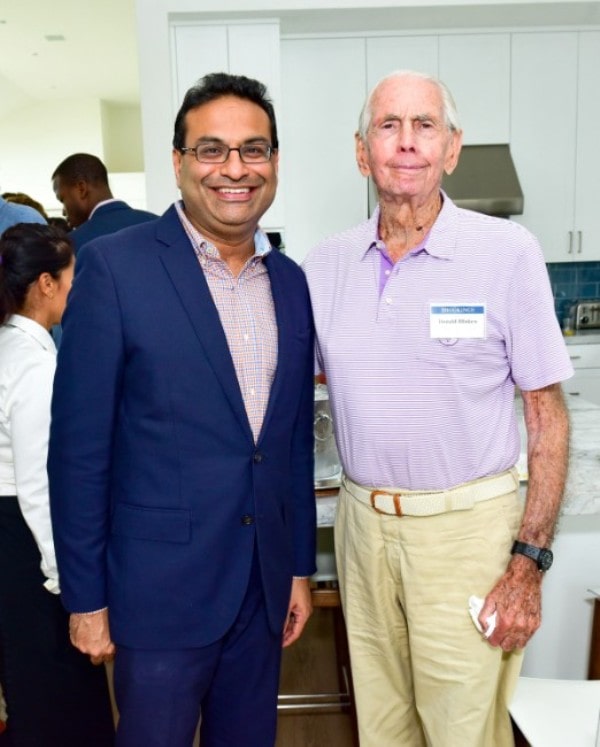 Family
Parents & Siblings
His father was a businessman, and his mother was a teacher. His father died due to illness when Laxman was pursuing his graduation in Pune. Laxman Narasimhan had an elder brother and an elder sister. They both died before he was born.
Wife & Children
Not much is known about his wife. He has two children.
Address
He resides at House Number 235, Weaver Street, Greenwich, CT 06831, United States of America.
Career
In 1992, Laxman Narasimhan started his corporate life with an American company named McKinsey & Company. He worked for the company for nineteen years and left the organisation in 2012 as its director. After leaving McKinsey & Company in 2012, Laxman Narasimhan joined PepsiCo as its Senior Vice President (SVP) and Chief Financial Officer (CFO). In 2014, Laxman Narasimhan was promoted and sent to Latin America as the CEO of PepsiCo in Latin America. He remained the CEO of PepsiCo in Latin America till 2017. In 2016, Laxman Narasimhan became a member of the Brookings Institution's board of directors. From July 2017 to May 2019, Laxman Narasimhan took over as the CEO of PepsiCo in Europe and Sub-Saharan Africa. In January 2018, the Nature Conservancy Latin America Conservation Council (NCLACC) appointed Laxman Narasimhan as a member of its board of directors, where he held the appointment till June 2019. In March 2019, PepsiCo appointed Laxman Narasimhan as its global chief commercial officer, where he not only worked on the company's sales and marketing but also made strategies related to the commercials of the products made and sold by PepsiCo on a global scale. He held the post till July 2019. In July 2019, the United Kingdom-based Reckitt Benckiser Group appointed Laxman Narasimhan as its Chief Executive Officer (CEO). The company made products related to health, hygiene, and nutrition. Talking about joining Reckitt, Laxman, during an interview, said,
I come in with very big ambitions but also come in with a lot of humility. Those ambitions include delivering a faster growth and sustained outperformance by building a very strong, potent and better business."
In June 2021, Verizon, an American wireless network company, appointed Laxman Narasimhan as a member of its board of directors. After working with Reckitt as its CEO for three years, in 2022, Laxman was hired by Starbucks, an America-based coffee company. On 1 September 2022, Starbucks announced that they had selected Laxman Narasimhan as their next CEO, who will replace Andrew Schultz on 1 April 2023; however, the company also said that from 1 October 2022 to 1 April 2023, Laxman would work with Andrew as his advisor so that Laxman gets familiarized with the functioning of Starbucks. While talking about Laxman, Andrew Schultz, in an interview, said,
Narasimhan brings nearly thirty years of experience of leading and advising global consumer-facing brands. He is also well known for his considerable operational expertise, and he has a proven track record in developing purpose-led brands. Building on companies' histories, he has succeeded in rallying talent to deliver on future ambitions by driving consumer-centric and digital innovations. Laxman is also an inspiring leader. His deep, hands-on experience regarding to the driving of strategic transformations at global consumer-facing businesses makes him the ideal choice to accelerate Starbucks' growth and capture the opportunities that lie ahead of us. His understanding of our culture and values, coupled with his expertise as a brand builder, innovation champion, and operational leader will be true differentiators as we position Starbucks for the next fifty years, generating value for all our stakeholders."
Salary
As the Chief Executive Officer (CEO) of Starbucks, Laxman Narasimhan's annual salary would be $1.3 million, which is around Rs 10 Crore. [2]ET Now
Note: Laxman also received a cash signing bonus worth $1.5 million (Rs 12 crore) and a replacement equity grant worth $9.25 million (Rs 73 crore).
Net Worth
According to several sources, Laxman Narasimhan's net worth as of 2018 is around $25 million.
Facts/Trivia
According to Laxman Narasimhan, in 2021, while working as the CEO of Reckitt, just a day before he was to give a presentation on a potential multibillion-dollar sale of the baby formula of Reckitt to the clients of the company, he broke his ribs and shoulder after falling down from the stairs of his house after which Laxman was hospitalised and underwent emergency surgery. Laxman also said that despite the injuries and the surgery, he was able to give the presentation to the clients for four hours at a stretch and even answered the clients' queries with just a few hours of rest after the surgery. Talking about it, during an interview, Laxman said,


The doctor said that it looked like I had been in a very severe car crash, I arrived home at around 6 am after an emergency operation in the small hours and I had just enough time to lie down on the sofa before starting nearly four hours of back-to-back presentations and Q & As with the staff, investors as well as the media."
Not only has Laxman Narasimhan worked with several global corporate organisations, but he has also served as a member of several British government councils like the Council of Foreign Relations and the Prime Minister's Build Back Better Council.
Laxman Narasimhan is well-versed in five languages. He can fluently speak German, English, Hindi, Spanish, and Marathi. According to Laxman, when he lived in Latin America while working with PepsiCo as its CEO, he began learning and practising Spanish on the weekends.
According to Mukul Sutaone, a friend of Laxman Narasimhan, Laxman is the batchmate of Rajiv Bajaj, managing director of Bajaj. They both studied together at the College of Engineering Pune (CoEP).