Kubbra or Great, as the name implies, is one of the most emerging Indian talents in the field of acting. She became a household name after she played the character of Kuckoo, a transgender in the Netflix web series Sacred Games, starring acting powerhouses like Nawazuddin Siddiqui, Saif Ali Khan, and Radhika Apte. Kubbra is a deadly combination of beauty with brains as she has been a competent marketing professional, a successful anchor, model, and actor. Check out Kubbra Sait Wiki, Height, Weight, Age, Boyfriend, Religion, Family, Biography & More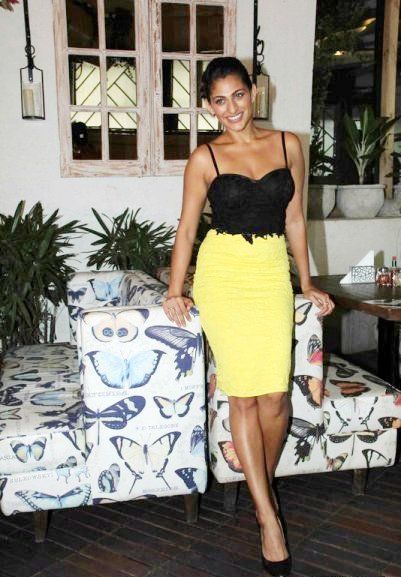 Biography/Wiki
Kubbra Sait is a 39-years-old (born on 27 July 1983) girl from Bengaluru, Karnataka, India. She had a difficult early childhood because she was raised by a single parent, her mother, and she used to be in such a low confidence that she couldn't have a conversation with anyone.
As expected, her mother came to her rescue in those worrying times and played a pivotal role in filling confidence in her life by carrying out her treatment at the Buoyancee Learning Centre, Bengaluru. In a matter of a few months, she gained the right amount of confidence that completely transformed her from an introvert to an extrovert person. When she was in 7th standard, she gave her first speech in her school's assembly about earthquakes. She was always fascinated by the entertainment world and hosted her first show at the Padmashri Institute of Physiotherapy when she was just 12 years old. She got a good job at Microsoft, but she got bitten by the modelling bug when she was crowned with the title of Miss Personality as a part of the Miss India Worldwide beauty pageant in 2009. Thereafter, she left her secure job without a second thought and came back to India to follow her passion to become a performer. After she landed in India, she did modelling for various commercials and her excellent speaking skills made her popular on YouTube platforms like Kommune – The Storyteller Custard Cuddles & Catastrophe, TedX Speaker – SJCBangalore, Getting Periods for the First Time, PepTalks with Kubra Sait, etc. With the passage of time, she became one of the most admired and celebrated anchors as well. She made her debut in Bollywood with the action romantic comedy film Ready (2011), starring Salman Khan and Asin.
After doing Ready, she did films like Jodi Breakers, I Love NY, and Sultan, but her acting breakthrough came after she landed the role of Kuckoo, a transgender and love interest of Nawazuddin Siddiqui in Netflix's first venture in India, Sacred Games.
Physical Appearance
She has every bit of glamour quotient in her personage as she is 5′ 7″ tall, weighs around 55 kg, and has an hourglass figure.
Family, Religion & Boyfriend
She hails from a middle-class conservative Muslim family. Her father's name is Mohamed Hadid, and her mother's name is Yasmin Sait.
She has a younger brother named Danish Sait, who needs no introduction in Bengaluru as he is a popular RJ, Prankster, and a TV host over there. Her brother is known for his pranks called Supari which he hosts on Fever 104 FM, Bengaluru.
In 2016, on the occasion of the under 25 Jaipur lit festival, she revealed that she had a Parsi boyfriend named Cyrus Mistry.
Career
Kubbra was a mediocre student who did her schooling from New Horizon Public School, Bengaluru, and New Horizon English High School, Bengaluru. She did her Bachelor of Commerce from Jyoti Nivas College, Bengaluru. As she has always been an extrovert and good communicator, she chose to become a marketing professional and did her Bachelor of Business Management (BBM) in Finance/Marketing from National Institute of Management & Information Sciences, Bengaluru. After completing her post-graduation, she started working as a Marketing Programs Specialist at Microsoft in Dubai and was getting a healthy package. Despite good earning over there, she always had an interest to became a celebrity and her desire to do so brought her back to India, where she started her career's second innings as a model.
Sexually Abused in Teenage
In June 2022, she released her memoir titled Open Book: Not quite a Memoir. In this memoir, the actress talked in detail about being sexually abused by her uncle when she was a teenager. According to the actress, the uncle owned a restaurant in Bengaluru, where Kubbra and her family would often visit. Soon, the uncle became very close to her family, and he started frequently visiting them at their home. He also helped her mother with her 'financial woes.' Kubbra wrote in the memoir,
When Mumma sighed at the reprieve that cash provided, I sighed too. Just then, a hand slid to the back seat of the car where I was sitting and slid up my dress. X, who was no longer my uncle, smiled as he rubbed my thigh. I was numb in that moment… He started frequenting our home, and Mumma would laugh with and cook for him. In front of her, he would kiss my cheek and say, 'Oh my Kubrati, you're my favourite little one'. Although uncomfortable, I kept quiet."
While giving further detail about her first sexual assault, the actress wrote in her memoir that her uncle once took her to a hotel, where he sexually assaulted her, She wrote,
This was not supposed to happen, but it was happening. I should have screamed, but I could not. I should have run for help, but I was shell-shocked. The kiss grew. He convinced me it was what I wanted, that it would make me feel better. He kept repeating it until I felt deafened, and then he unbuckled his trousers. I was unsure of what exactly was happening, but I remember thinking, I am losing my virginity. It was a big deal, but it was also my shameful secret." [1]The Times of India
Abortion after a one-night stand
In her memoir titled Open Book: Not quite a Memoir, Kubbra Sait talked about a one-night stand after which she had to terminate the pregnancy as she didn't want to become a mother at that time. While describing the incident in her memoir, the actress wrote that she had a one-night stand with a friend during a trip to the Andamans. [2]The Tribune
Facts
Kubbra takes a lot of interest in travelling, and adventure sports like- Hiking, Rafting, Scuba Diving, and Bungee Jumping.
She goes berserk eating Chocolates.
Salman Khan, Shah Rukh Khan and Ranveer Singh are among her favourite actors, and Sushmita Sen and Deepika Padukone are among her favourite actresses.
In her free time, she loves listening to Arijit Singh.