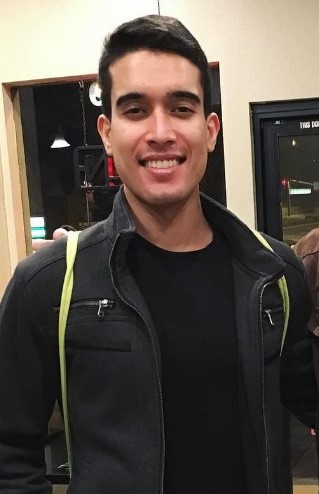 Kevin Jubbal is an American Physician, Innovator, Educator, and Entrepreneur. He's credited with establishing ventures like Med School Insiders, Blue LINC Health, and Memmlearning.
Wiki/Biography
Kevin was born in 1992 (age 30; as of 2022) in Las Vegas, Nevada, United States. From 2008 to 2012, he pursued a Bachelor of Science degree in Neuroscience at the University of California, Los Angeles; he received a Magna cum Laude grade. From 2012 to 2017, he pursued a Doctor of Medicine (MD) degree at the University of California, San Diego. [1]Linkedin
Physical Appearance
Height (approx.): 5′ 9″
Weight (approx.): 65 kg
Hair Colour: Black
Eye Colour: Brown
Family
Parents & Siblings
There is not much known about Kevin's parents and siblings.
Address
1887 Whitney Mesa, Dr #7776 Henderson, NV 89014.
Career
Kevin Jubbal embarked on his professional journey by serving as a resident physician at Loma Linda University Medical Center in California in 2017; he left his job in 2018. Subsequently, he immersed himself in a Plastic Surgery Residency, yet in 2018, he opted to leave behind his role in pursuit of his entrepreneurial ambitions. In 2016, Kevin initiated his entrepreneurial and YouTube career by founding Med School Insiders, a prominent resource that guides pre-med and medical students in excelling in their medical careers. Through sharing videos detailing health and his own medical school experiences, he garnered popularity, particularly among aspiring medical students. On 11 November 2018, Kevin uploaded a video explaining his decision to depart from his Plastic Surgery Residency. As a co-founder of Blue LINC Health, established during his time at UC San Diego, Kevin is committed to fostering collaboration between students from both Medical and Business Schools. By bringing together interdisciplinary teams, the goal is to address healthcare challenges and incubate healthcare startup ventures. Further solidifying his position as an educator, Kevin's personal website offers healthcare tips and publishes articles spanning medicine, health, and study methods. This multifaceted career trajectory showcases his physician, innovator, educator, and entrepreneur roles. In 2022, he extended his presence by launching the YouTube channel "Jubbal & Cars," catering to driving enthusiasts with car reviews.
Facts/Trivia
As of 2023, he has more than 21.5k followers on Instagram and 200k subscribers on his YouTube channel named Kevin Jubbal, M. D.
In 2021 Kevin's YouTube channel named Med School Insiders hit 1 million subscribers and 100k subscribers on Kevin Jubbal, MD.
Kevin was diagnosed with inflammatory bowel disease (IBD) in 2009 at the age of 18 years.